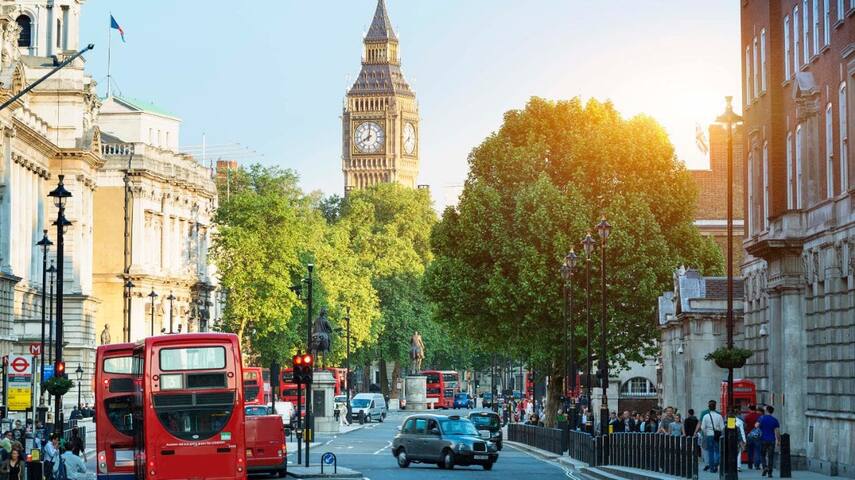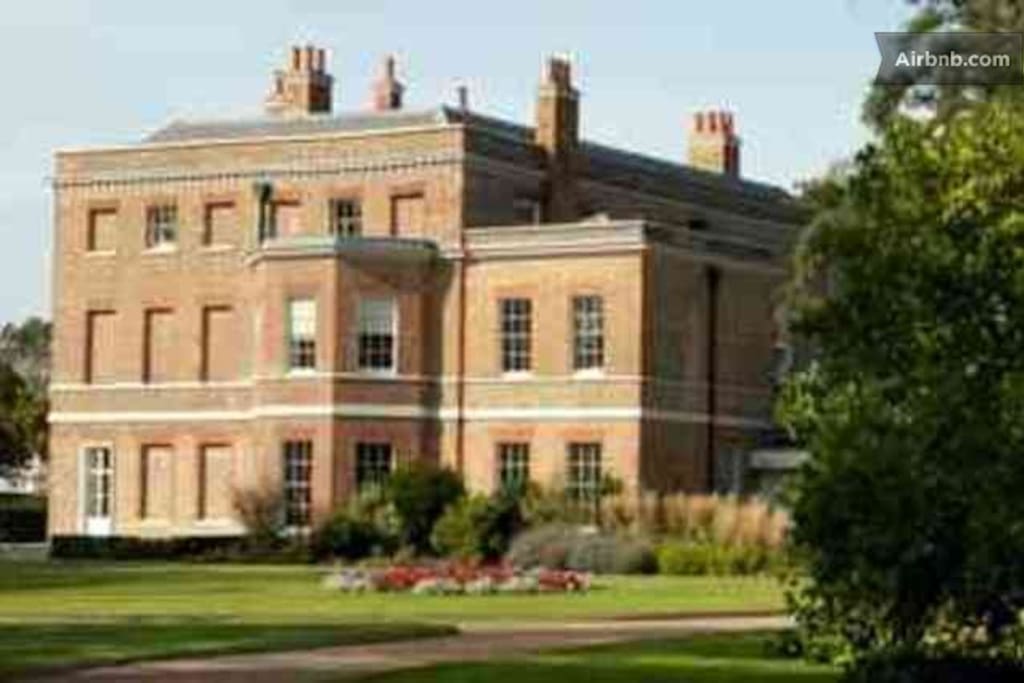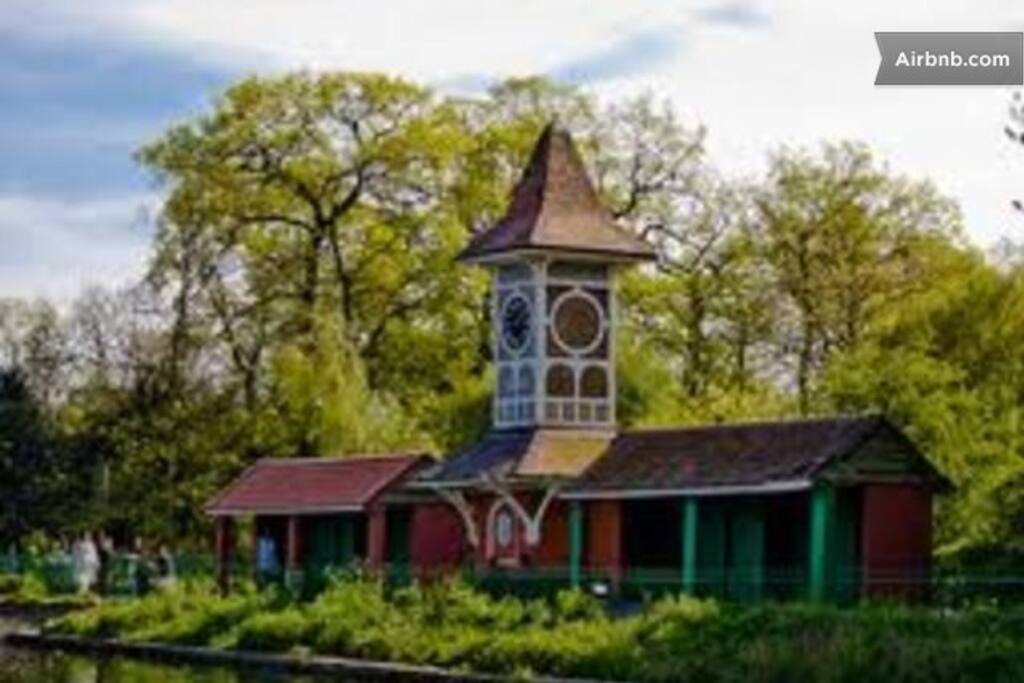 Come and share a little of our London life: exchange with us; ask us about our best places in London for adults and children alike.
Échangez avec nous: nous nous ferons un plaisir de vous renseigner sur nos endroits préfèrés :)
房源细节
NEW PHOTOS COMING SOON!
Great cosy brand new loft room for 2, 3, 4 people with own toilet and bathroom in lovely residential area 30 minutes away from Saint Paul Cathedral and 40 mns from Oxford Street (centre of London), GANTS HILL tube station on the Central Line, direct line, no change. The guest room has a double bed for 2 and we can add 2 additional beds for children or teenagers. Breakfast? Depending: Cereals, eggs from our own hens with bread or British crumpets and jam. In the summer, you could have a tomato and cucumber salad – all from our garden too!- depending on weather. We provide you with towels and bed sheets as well as shower gel/shampoo to avoid travelling with extra weight.
We offer a great relaxed atmosphere in a lovely family home that is near to supermarkets and affordable restaurants. For an extra and reasonable sum, we can collect you from any airport (Stansted airport is 20 mis from us)if you would rather not use public transport or expensive taxis. Alternatively, you could park your car outside our house for free.
We can help with Oyster travelcards around London and give you tips on family / couple-friendly restaurants and pubs. We also have a good friend doing London Pubs Tours for English-speakers every Friday and also private tours. Access to the kitchen is so that you can prepare your own sandwiches for lunch before exploring London! :) and breakfast is included in our price.
Ask us for any further information and if you have 2 children.
We can have 2 extra single size beds in the loft room as advertised and also a cot up to 4 or 5 years old in the room if really needed.
If you want to have any extras such as having dinner with us or accessing the washing machine during your stay, you can for a reasonable supplement that will cover our extra costs.
Fragen Sie uns uber irgendwas auf Deutsch, wenn es leichter ist! Mein Deutsch ist nicht so gut, aber ich kann alles verstehen :).
Joli loft tout neuf aménagé pour 2, 3 ou 4 personnes dans tres joli quartier residentiel á 30 minutes en metro de la cathédrale Saint Paul, 45 mins de Buckingham Palace et 40 minutes d'Oxford Street (rue commercante de Londres), station GANTS HILL sur la central Line, sans changement. La chambre a un lit double et possibilité de 2 lits d'appoint pour 2 autres personnes (enfant ou ado) dans la chambre. Le petit déjeuner ? Cela dépend: Céréales, pain (fait maison quand on a assez de temps), oeufs des poules de notre jardin + confitures +beurre, crumpets. En été,possibilité de salade de tomates et concombres du jardin selon le temps. Les toilettes et la salle de bains sont dans la chambre et le linge de toilette (serviettes et draps) sont fournis ainsi que le gel-douche et le shampoing pour vous éviter de transporter tout ca dans la valise.
Nous vous offrons une ambiance chaleureuse dans une rue proche d'un supermarché ainsi que de restaurants á prix abordables. Comme nous parlons francais, nous pourrons vous renseigner sur Londres également et vous aider pour les cartes de transport /restaurants pour familles ou couples et pubs sympas /interessants. L'acces á la cuisine est pour que vous puissiez preparer vos sandwichs du midi avant d'explorer Londres! :) et le petit-dejeuner est inclus dans le prix que vous payez. Nous proposons aux invités la possibilité de partager notre diner s'ils le souhaitent pour un supplément réglé sur place. Possible d'utiliser la machine á laver pour un supplement raisonnable egalement.
N'hésitez pas á nous contacter et voir si on peut vous aider si vous avez 2 enfants (possibilité d'un lit parapluie en plus du lit d'appoint dans la meme chambre pour un supplement egalement). Possibilité d'aller chercher en voiture les invités á l'aeroport (le plus proche est Stansted á 20 minutes de chez nous par autoroute) pour un montant plus raisonnable que les taxis ou quelquefois meme que les transports publics. Parking gratuit devant chez nous. Nous pouvons aller vous chercher le soir si l'avion est tard.
Preguntarnos cualquier cosa en espanol, que hablamos tambien el bonito idioma de Cervantes :).
We welcome people of all cultures who want to share a bit of their life with us.
We are open-minded and above all respect everyone in our household.
check in : according to your arrival time, we are pretty flexible. We can wait for you any evenings.
check out: before 11 am if possible on the day of departure. If no guests coming after you, then we are pretty flexible on this too as long as we are off work.
Smoking OK if in the garden only.
We hope we can welcome mainly couples with (or without) a child or single parents who want the security of a family home and want to visit London and make the most of the city during the day. Our aim is to help out other fellow travellers to find accommodation at a decent price in a friendly household. Exactly what we always look for when we go on holidays!
Also, as we are a family with an 11 year old, we will hope to accommodate guests who will respect her sleep :).
Nous souhaitons accueillir des voyageurs de toutes cultures qui veulent partager un peu de leur vie avec nous.
Nous sommes ouverts d'esprit et respectons tous les invites qui nous font confiance pour leur sejour sur Londres.
Nous esperons pouvoir offrir une base aux familles avec enfants (parents seuls ou couple avec enfant) ainsi qu'aux couples qui veulent visiter la capitale. Comme nous avons un enfant de 11 ans, nous demandons á ce que son sommeil soit respecté, surtout en periode scolaire pour nous.
Enfin, nous souhaitons proposer une formule enrichissante et abordable aux voyageurs qui ont soif d'échanges avec d'autres européens.
We had a wonderful time! Isabelle, Cibelle and Mustafa were most welcoming and so helpful! Our daughter loved playing with Cibelle, and we enjoyed the friendly conversation! Our trip to London would have been a lot more stressful and hectic if not for their guidance and help. Highly recommended!
---
Ottima accoglienza e disponibilità. Tipica casa inglese a schiera. Purtoppo stavano facendo lavori e pertanto un po di disagio ma compensato da loro gentilezza.
---
Nous sommes un jeune couple avec un petit garçon de deux ans et avons passés 3 nuits chez Isabelle, Mustafa et Sibel. L'accueil est chaleureux, la chambre confortable et les hôtes de trés bons conseils pour parcourir la ville. On se sent tout de suite à l'aise chez eux. Leur fille a été adorable avec notre petit garçon. La maison est bien localisé, pas trés loin de la station de métro et en façe de Valentines Park où nous avons pû nourrir les écureuils. Le petit déjeuner est copieux et permet de tenir une bonne partie de la journée. Nous recommendons clairement cette adresse.
---
I love my family and growing our own vegs and fruit in the garden. Our greatest pleasure is to collect the 11 eggs our hens give us every morning!
Travelling is an integral part of our life so we love to welcome fellow family travellers in our home. I love to go to yoga and spinning lessons to relax too :). Our first experience with Airbnb in May 2012 was absolutely great so we hope to be able to welcome more guests and also travel using the website. Airbnb gives us an alternative to camping and impersonal hotels and it is great when travelling to bigger cities like London / Barcelona/ Paris. That's why we treat our guests like we would like to be treated :).
语言:
Deutsch、English、Español、Français、Türkçe、Ελληνικά