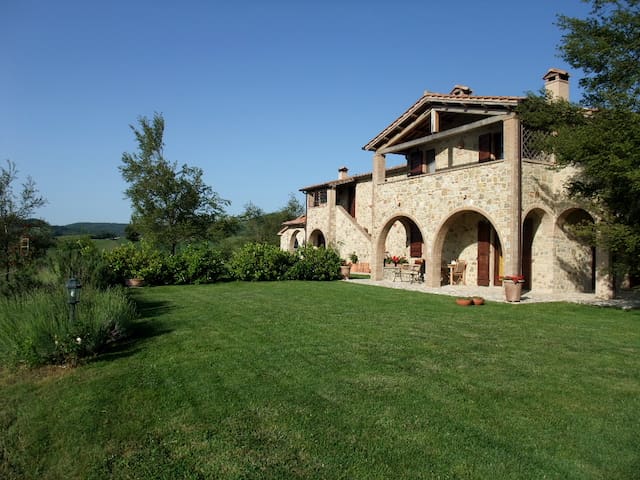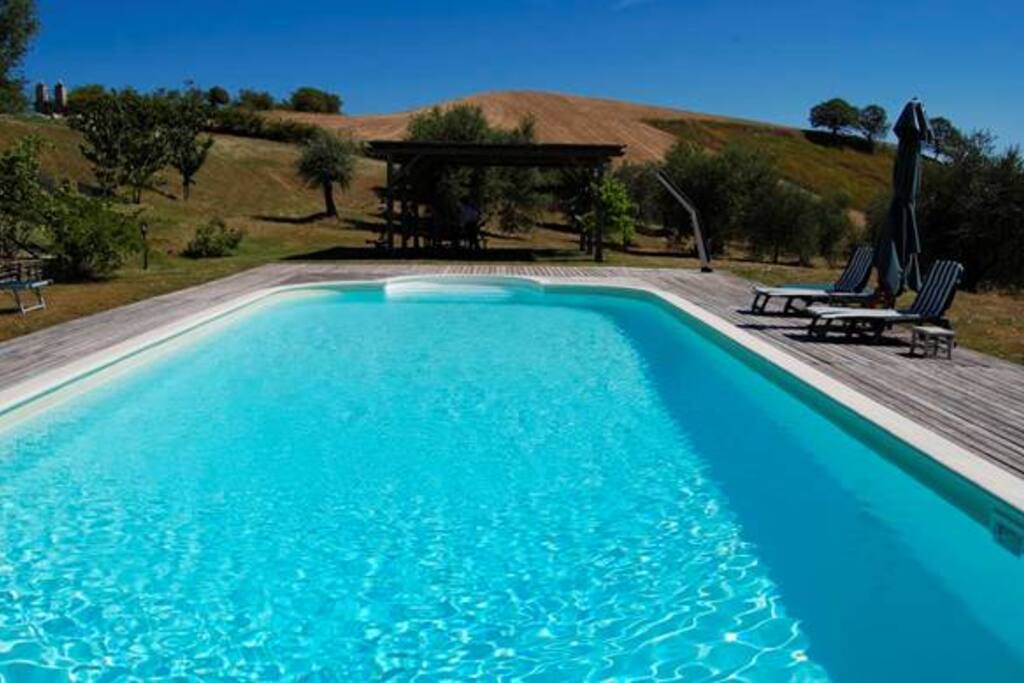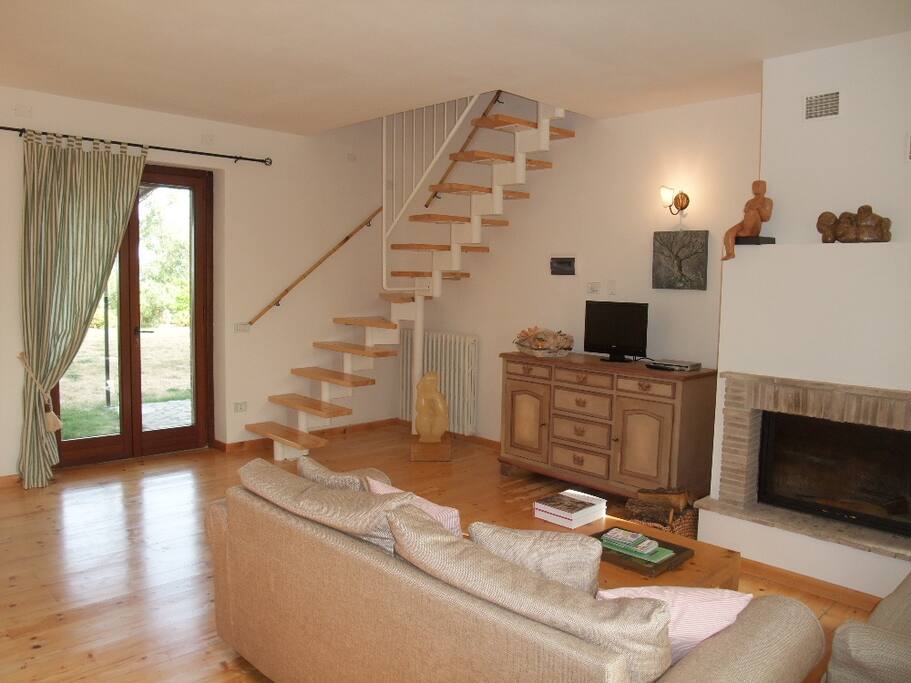 If you are looking for a beautiful place in the Umbria country side with marvellous views, a beautiful home to stay with a great swimming pool and great hosts, This is it. We loved staying in Tiglio at Pian Di Frattina with Paolo. We did a lot of sightseeing and every day it was fantastic to return to the house, to enjoy the pool and the views. It is so quiet there, exactly what we needed. Paolo is a great artist, and his work is all over the apartment, and the house, as well in the garden. Beautiful paintings and sculptures that all give it such an individual touch. I absolutely would recommend this place.
---
Perfect place for relaxing holidays in the middle of the Tuscany/Umbria countryside and at the same time great location if you wish to discover the surroundings (Siena, Perugia, Montepulciano, Montalcino...). The house is very nice, clean and cosy with a small terrace and has direct access to the swimming pool shared with the two other flats. The view is amazing, especially by the pool. Paolo is a nice and attentive host, always available and very helpfull but also very respectful about our privacy. He gave us many tips about the "must see" of the region and was very reactive to all our requests. Hope you will enjoy your stay as much as we did !
---
Cher Paolo, Un tout grand merci pour votre accueil et vos précieux conseils. L'indépendance du logement et ses commodités sont parfaites. Le panorama lié à l'emplacement de votre maison est juste merveilleux. L'orientation de la piscine et le fait qu'elle soit en contrebas est idéal. Cela permet d'être tout proche du logement tout en ayant l'impression qu'elle est posée au milieu des oliviers. La localité de Fabro est au centre d'une région qui permet de découvrir un patrimoine culturel très riche sans oublier sa gastronomie et ses vins. Une toute belle adresse à retenir ! Avec nos cordiales salutations et nos meilleures pensées. Famille Valli
---
La villa è nel mezzo della campagna, c'è una pace surreale. La piscina sembra essere parte integrante della splendida natura e di queste dolci colline che accompagnano lo sguardo verso l'orizzonte. È un posto magico in cui l'uomo si riconcilia con la natura. Gli host sono gentilissimi, molto disponibili e presenti con grande discrezionalità. Ps il barbaecue a disposizione è una chicca da non perdere.
---
We had a fantastic stay! The place is stunning on top of a hill with great views. From the swimming pool you can see Orvieto. Poaolo and his wife are very welcoming and friendly. They are discreet and respect your privacy. They gave us olive-oil, fruits and tomato's from their own domain. We stayed in apartment Tiglio for a week. The apartment is very nice and clean with a very well equipped kitchen and good beds. And there are lots of things to see in the area and a lot of very good an affordable restaurants. We would certainly come back!
---