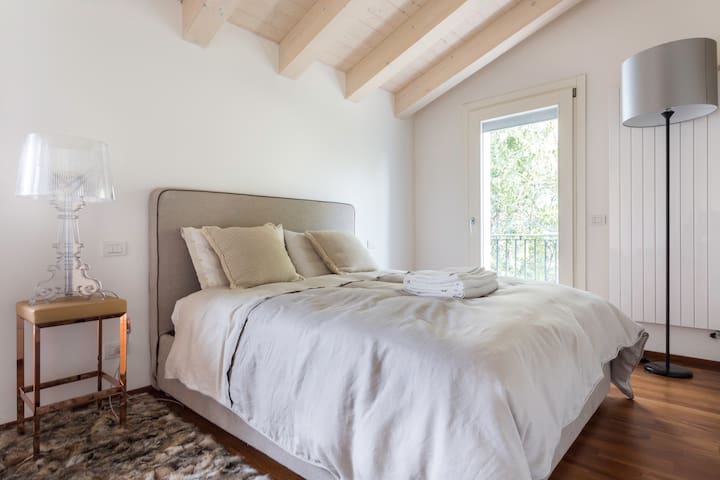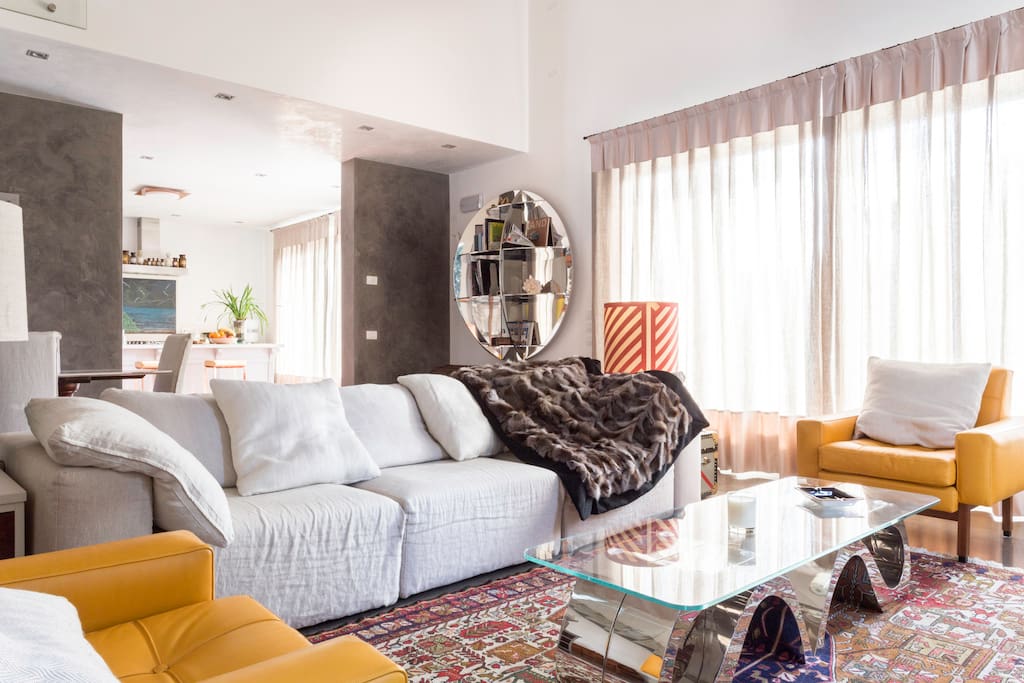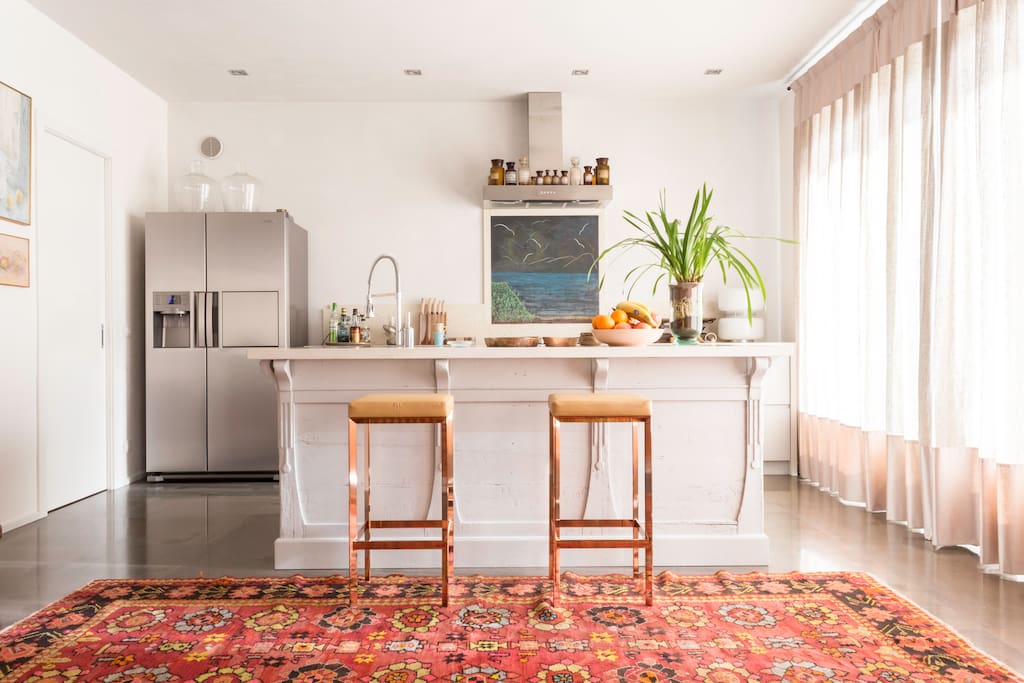 Luxury B&B Villa Elena near Treviso
Beautiful and exclusive guesthouse of a country villa surrounded by greenery where every detail is taken care of with the utmost care. A few kilometers from all the wonders of Gioiosa Marca and the magical Venice !! See you there!
房源
The VILLA on two floors, completely independent, it will host 'will be the ideal place to spend a holiday or a business trip in complete peace of mind. Recently the building has been the subject of a significant program of renovation and restoration, which allowed its proper utilization by creating new spaces and services.
Large refined and elegant, together with the proposals of sweet and savory, fruit, coffee and tea 'made available in your kitchen for a home-cooked breakfast delicious, will make your stay more enjoyable!
Guests can enjoy the large living area with fireplace and TV.
其他注意事项
The Luxury Villa Elena is located a few minutes walk from the station of Montebelluna, which will allow you to quickly reach all the beautiful Venetian cities, such as Venice, Treviso, Bassano del Grappa and others. A few minutes drive you can visit all the wonders that will offer the beautiful Gioiosa Marca.
---
The host's parents, Franco and Elena, welcomed us very graciously into the home (which is GORGEOUS). We were treated like family. I can't express enough how kind and helpful they both were. The home itself is superbly designed. It is well situated in the town of Montebelluna within 5 min walking distance from the train station. We had our own car, but if you wanted to stay here and use the train station to visit other nearby cities, you could. Our stay was for 1 month and Franco and Elena took great care of us, making sure we had food stocked in the house when we arrived so we wouldn't have to go to the store immediately. We would definitely stay here again!!!!
---
Our hosts Franco and Elena made us feel most welcome. Our stay was for one month and they stocked the fridge and made sure we had everything we needed so we wouldn't have to go to the store right away. Learning that I needed to avoid caffeine they even brought me decaf coffee and herbal tea! The house is absolutely stunning. It was such a pleasure to stay here and I would highly recommend it to anyone looking for a prolonged stay in the area. It is very close to the Montebelluna train station (just a five minute walk) so it was super easy to visit Venice and Padua during our stay as well. We were especially grateful for the help with laundry services! Everyone involved was gracious and responsive to our needs.
---
Absolutely recommend this place! It is super stylish, very big (much bigger than we expected) and super comfortable. The garden full of pomegranates, figs and flowers is amazing! What you also don't see on the pictures is the hospitality of Andrea's father who lives closeby. He made sure we had a fridge full of drinks and (local) food upon arrival and great stories when you feel like getting to know the area and people around Montebelluna.
---
I suspect when vacationing in the northeastern part of Italy one would not immediately consider Montebelluna. One would think of one of the bigger and more well known cities or perhaps somewhere on the coast. Well those were my thoughts initially. However when one has a closer look at the location it is quite central (111 km from Verona and 67 km from Venice). It is actually quite an excellent location to operate from. I looked at the accommodation on Airbnb and the pricing and booked. Once we arrived and saw it all in real life we were blown away! What an absolutely amazing place! The villa is way more spacious than we could have imagined and also way more luxurious. Of all the Airbnb accommodations we've been to so far we've never experienced this kind of luxury before and we just loved the place. All is very nicely furnished, decorated and designed and one almost feels like royalty or a celebrity of sorts. The villa is very private indeed and it is oh so very quite! It is just wonderful. Yes it is situated in the back garden on the property of a very large house in a residential area of Montebelluna but do not let that fool you. You'd be crazy to let that put you off. This accommodation deserves 6 out of 5 stars. You will most definitely not regret is. We had our own car and from here we ventured out as far as Sirmione, Verona, Venice and Rosolina. At Rosolina Mare there is a pool called "Piscina Europa". If you have kids and they like swimming, this is the place to go! Rosolina a very nice beach town indeed. We also went closer by to Treviso, Padua and Asolo. This last town is absolutely wonderful. We had dinner there twice (it is only 18 minutes away) and we visited a matinée on Sunday morning. We were shown around the house by Maria Vittoria, this on behalf of the host. Her grasp of the English language is close to zero as is our grasp of Italian. Despite this we understood each other and all went just fine. You are given the keys to the house and the gate to the property and then left to your own accord; which was perfectly fine with us. You park your car at the end driveway hence pretty close to the villa. There is a Lidl supermarket very close by (it is even walkable) and this was extremely convenient. We went there for our grocery shopping and to get fresh croissants in the morning for breakfast. Our stay at the villa was amazing. Very relaxing and enjoyable indeed. The last two days we lingered more 'at home' than actually venture out to do things. The only thing to take into account really is that it takes a while to reach a highway (autostrade) and hence travel time is somewhat longer; relatively longer considering the distance one needs to travel.
---
lavoro nel settore moda come responsabile delle collezioni di un importante brand del lusso Italiano appassionato di viaggi, interiors e design, principalmente vivo a Firenze. Quello che mi piace nella mia casa in Puglia è aver riportato all 'originario splendore un luogo pieno d…
语言:
English、Italiano