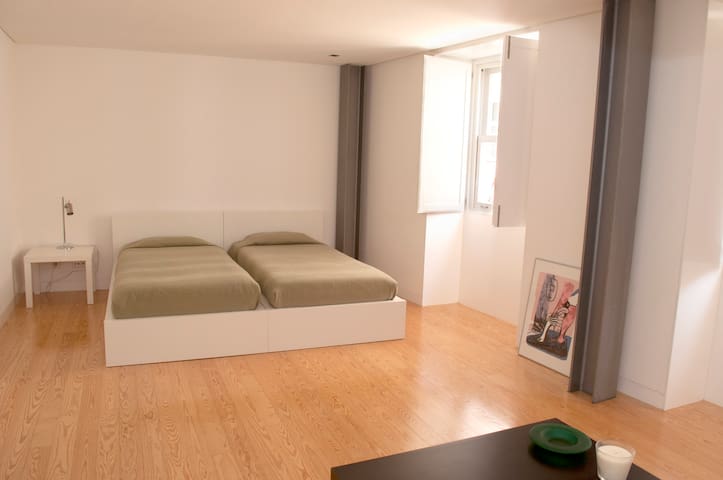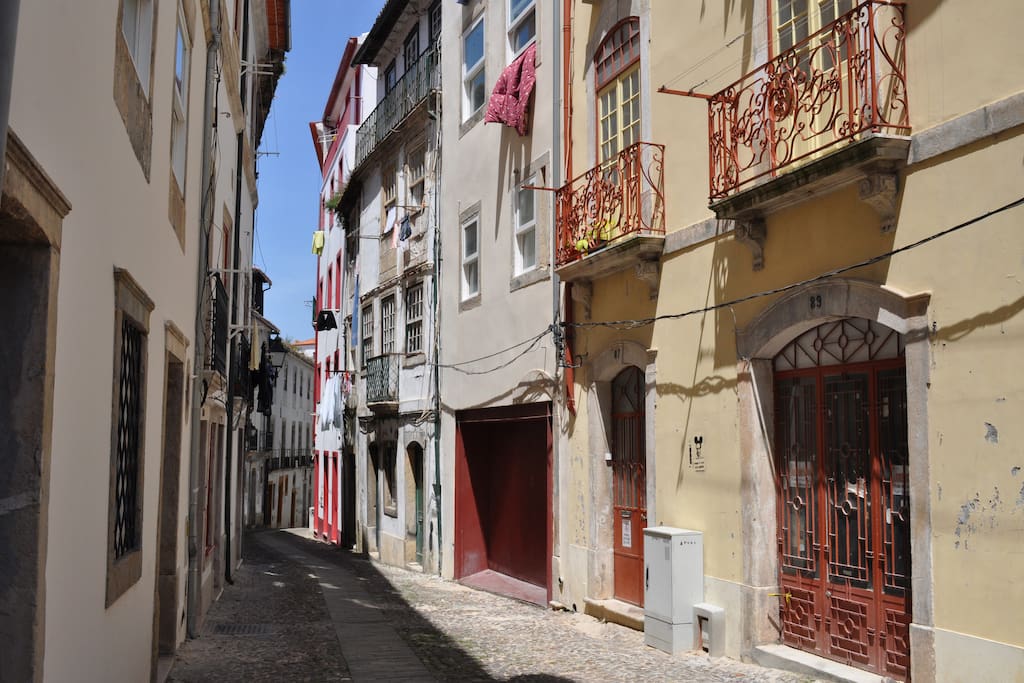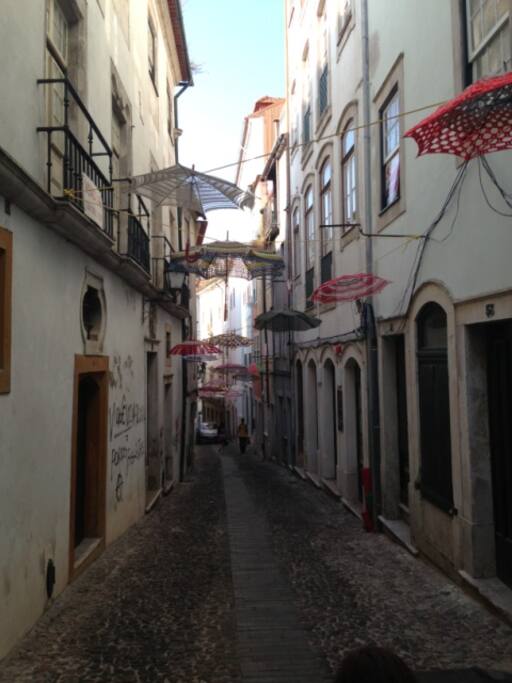 房源
自从22年的Juin 2013科英布拉大学和这个工作室所在的城镇的历史中心,是教科文组织世界遗产,我们为此感到自豪。 公寓/工作室"T0"在十六世纪建筑重建。从火车站"科英布拉A"和城市的主要景点步行几分钟。博物馆,大学,纪念碑,商店,法多屋,餐厅,酒吧,绿地公园,游船,嘟嘟车,其他公共交通工具,您可以在本指南中确认。 这座建筑建于罗马和阿拉伯裔的中世纪城墙上,但是自十二世纪以来,由于葡萄牙第一任国王D。Afonso Henriques - 科英布拉是金宫的首府,而且保存和显现西面立面。在最近的作品之前进行的考古发掘中,发现了罗马人口和铁器时代二世的痕迹,构成了科英布拉发现的最古老的人口痕迹。 这就是为什么一个充满历史的建筑,精心重建保存和增强遗产,但符合当今要求的每一个舒适和建筑的解决方案。 另外,很容易将车停放在公寓前面 - 免费 - 有一个独特的生活感受深深的感受城市。 关于我们让我们的客人谈谈我们的工作室的热情好客:) (网站隐藏) (网站隐藏) (网站隐藏)
Since 22 of Juin 2013 Coimbra University and the historical center of the town, where this studio is located, are UNESCO WORLD HERITAGE and we are very proud of that.

Apartment/Studio "T0" in a XVI Century building reconstructed. A few minutes walking from the trainstation "Coimbra A" and from the principal points of interest of the City. Museums, University, Monuments, Stores, Fado Houses, Restaurants, Bars, Green Park, Boat trips, tuk tuk, other public transports, as you can confirm in the guide, in this annoncement.

This building was built on the medieval wall of Roman and Arabic origin but with substantial changes since the twelfth century by order of the first King of Portugal, D. Afonso Henriques - when Coimbra was the capital of the kingdoom - and is preserved and visible on the west facade. In archaeological excavations carried out before the recent works, were found traces of Roman population and Iron Age II that constitute the oldest traces of population ever found in Coimbra.

This is why a building full of history, carefully reconstructed preserving and enhancing heritage but endowed with every comfort and architectural solutions in accordance with the requirements of today.

In addition, it´s easy to park the car - for free - right in front of the apartment!!!

Have a unique experience of living and feeling deeply the City.

About hospitality and confort of the studio we let our guests talk for us :)

(website hidden)

(website hidden)

(website hidden)

---
Joao was a perfect host. He met us in the city center because of the procession that was taking place in. The evening and the roads being blocked. He showed us the flat and shared tips for seeing the most important sites and the most memorable meals. His information was spot on and we were delighted by our activities. The location is tucked into a back street perfectly located between the university and old town city center. There are cafes and a grocery all nearby. We stayed for two nights and by our last day we felt like locals. The experience was exactly what we were hoping for. Thank you, Joao.
---
Joao is very nice. His apartment is extremely well located in the heart of historical Coimbra. The street is quiet except at night because of the bar/restaurants near by however if you close the windows you almost don't hear anything. The apartment is spacious but is showing signs of wear and tear. A few things could be refreshed or replaced or fixed like the shower leaking water out of its cubicle. But these are minor details all in all it's a nice place to stay and there are a lot of storage closet for clothes.
---
João was one of the most helpful hosts I've ever worked with. He was patient and flexible and extremely easy to contact. He welcomed us in person to the apartment, helped us find a parking spot (which was much appreciated given the nature of Coimbra roads) and spent time explaining the wonders of Coimbra to us so we could maximize our short time spent in the city. The apartment is in a great location (halfway between the river and the university) and was very clean and comfortable with all the amenities. The apartment is on a quiet street with delicious restaurants within a 2 min walk. Highly recommended host and home!
---
Nasci e vivo em Coimbra. Estudei Direito e sou um pequeno empresário que tem ajudado a recuperar e dar vida ao Centro Histórico da Cidade. Tenho interesse por história, arqueologia, arquitetura, política e desporto. Iniciei esta atividade de receber visitantes no estudio em Maio …