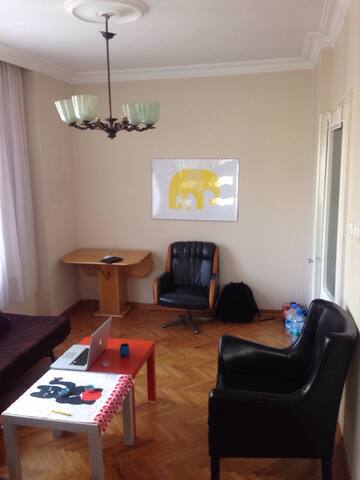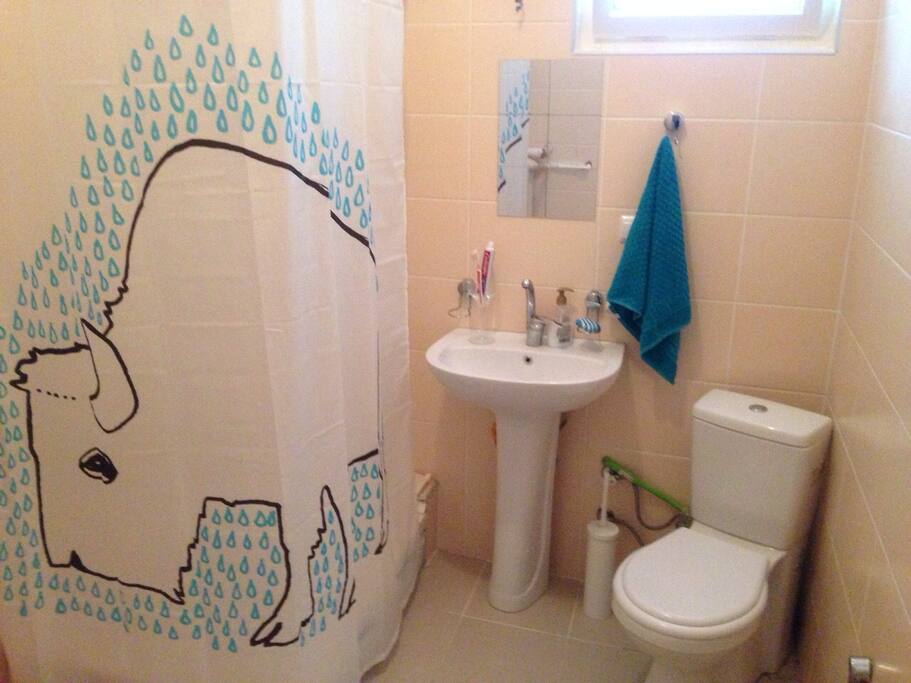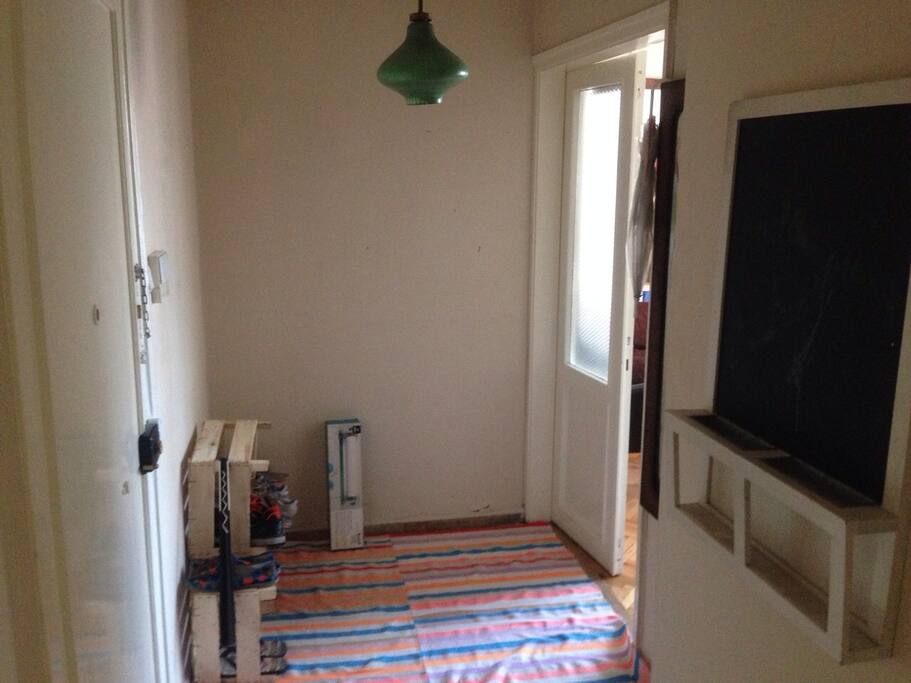 Its a spacious (120m2), fully furnished, 4 rooms flat at the center of Şişli. Since the place is huge for me I want to share it. And I thought it would be a great experience to share it with international people.
房源
All of the rooms are fully furnished and bright all day. Flat also have a nice living room and fully equipped kitchen and bathroom.
房客使用权限
Wi-fi
Drinking Water (tap water is not drinkable)
Living Room
Kitchen
Bathroom
The hosts, Can and his friend Shef were very friendly. Shef was very helpful and accommodating he actually helped us purchase a Turkish phone sim and showed us around the area nearby the apartment. the apartment itself was same as in pics except way messier and dirtier. The room I was first given was not the same one listed and had no Air Conditioning. After I complained about ants and bed bugs I was given the adjacent room which is the one actually listed and that one does have an A.C. it needed cleaning though so I had to dust and mop the floors in order to maintain general sanitation and wellness, neither one of the rooms had any keys so they could be locked for privacy. The kitchen which is a part of the common area was a hygienic disaster, if you are particular about hygiene that would be highly unfortunate because the kitchen is totally ant ridden and you do not wanna look at the ceiling.The sink was a disaster because these are a pair of guys who are just a bit sloppy and lazy. The neighborhood is totally cool and quite and the view from both rooms was decent. The apartment is in a very strategic location 5 to 8 min walk to metro and 3 min walk to bust stop. The main street that you first get to from the apartment has restaurants cafes and chain stores like McDonalds and such. The bus ride from Sisli to taksim is like under 15 min. There are 2 supermarkets in that same street and they offer decent grocery and very decent prices. One of them also offers turkish baked goods and cakes and desserts too. To wrap it up, I actually enjoyed my stay because istanbul was awesome but the only thing missing that has me a bit leery of re-booking the same lodgings would be the hygiene and cleanliness. I had to spend a good portion of my first 2 to 3 days actually cleaning at the end of a tiring tour of the city, needless to say that was a bummer and put a crimp in any nightly plans I had. I'm a messy person myself but this was a bit much for my tastes, other than that it was a generally okay stay.
---