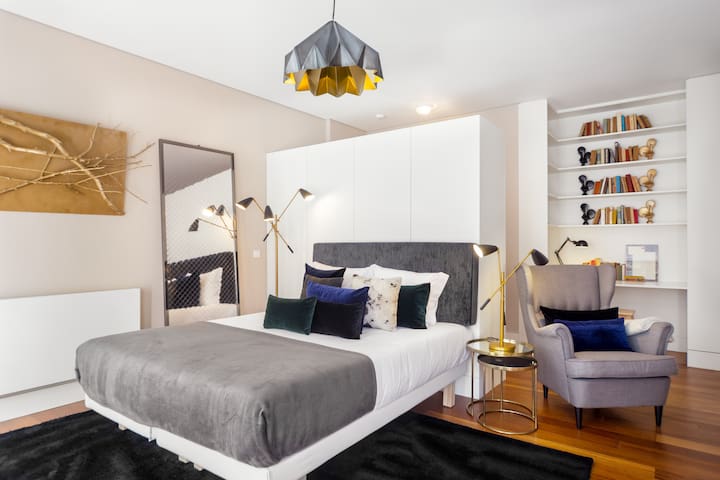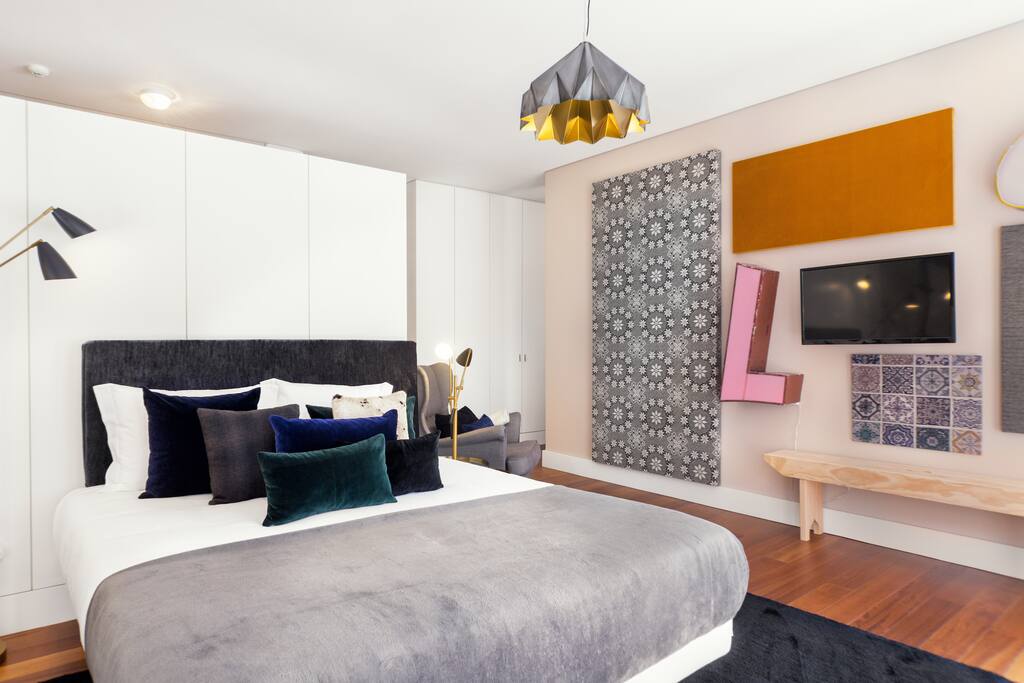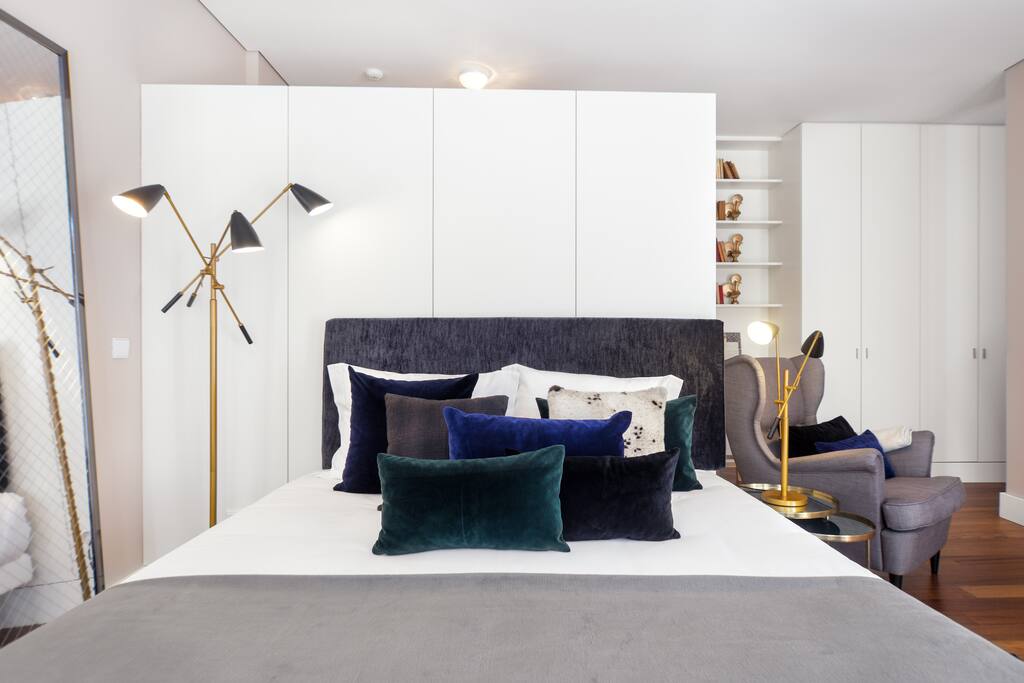 Nuno的房子位置非常好,就在圣本笃火车站正对面,装修很新,跟描述里的照片一样。因为我购买了提前两小时到的火车票,Nuno让我提前入住了,亲自在门口接我,给了我很多实用信息、景点餐厅酒庄推荐。我非常推荐这里给要来波尔图游玩的你。 Nuno is very kind and accommodating. Before my arrival, he sent me emails to ask whether I need any help upon my check-in, pick me up at the door and give me very precise advices about Porto. The apt is well decorated and has all the things you might want. Strongly recommended!
---
Nuno's place was perfect for a stay in Porto, definitely Chic and cozy and had everything you could need or want. Loved the decor and the bed was comfy. We stayed 5 days and there was a cleaner that came in after 3 which was great! Super close to the train station and Nuno met us when we couldn't find the apartment, very communicative and great host! We would stay again for sure.
---
Nuno and his brother Hugo did everything possible to ensure that my wife and I enjoyed our time in Porto. Both were very easy to communicate with and were very accessible. Nuno let us check in a few hours early so that we didn't have to roll around our bags, and he also let us keep our luggage in the apartment for a few extra hours at the end of our trip. The apartment was impeccably clean and very cozy. It is walking distance to the waterfront and all the main attractions in Porto (including the port wine cellars across the river). It can get a little noisy at night since it's located above a main pedestrian street, but we loved being in the action! Highly recommend the apartment; you will not be disappointed!
---
Nuno (and his brother Hugo) were fantastic hosts. They basically helped us plan our trip! They provided info and maps about the surrounding area, gave us tips on the best places to eat, avoid crowds, best Port tastings, and more. The place is in a GREAT location for walking to all the hot spots, except maybe the beach. (Not far) The location is so good, you feel you're right in the middle of everything. Don't worry, double-pane windows block the city noise when you want it, and open them up to feel like your part of the city, without leaving the comfort of home! Amenities and furniture in great shape, modern look and feel.
---
Great experience at this apt! It was brand new and clean - making it feel like a hotel experience. And it was centrally located which made it super easy to explore Porto for the first time. Would definitely return - especially because of the great hospitality of our host. They were super informative on what to see and visit while in town and provided some great recommendations!
---
My friend and I stayed at Nuno's place for 2 nights in Porto and the entire experience was wonderful. He made sure that prior to our arrival we had all the information we needed and asked specifically what we would like to do while in Porto so he could provide recommendations upon our arrival. The apartment is in a wonderful location, close to everything and very secure. There is a security guard on duty in the main office in case you may need anything. The airline had lost my luggage and had to be delivered to the apartment. Nuno made sure to coordinate with the security guard to receive my luggage and texted me the minute my bag arrived. The apartment itself is darling with great views from the windows. I would highly recommend this apartment and will definitely stay here again when I return to Porto.
---
*如果您希望的日期不可用,我们在同一地点有其他选项。你可以在我的个人资料中找到它们。
*If the dates you wish are not available, we have other options in the same location. You can find them on my profile.
房源
Palacio das Cardosas酒店在城市中心提供了传统和真实感。位于新近装修的18世纪宫殿,俯瞰着壮丽的S. Bento车站,是想要体验城市真实精髓的理想场所。附近是主要的文化景点,如Bolhão市场,Ribeira区和Clérigos教堂,Palacio das Cardosas。 *如果您希望的日期不可用,我们在同一地点有其他选项。你可以在我的个人资料中找到它们。
Palacio das Cardosas offers a sense of heritage and authenticity in the heart of the city. Located in a newly renovated 18th century palace overlooking the imposing station S. Bento, the apartment is the ideal place for those looking to experience the city's true essence. Nearby are major cultural highlights such as the Bolhão Market, Ribeira District and the Clérigos Church the Palacio das Cardosas.
*If the dates you wish are not available, we have other options in the same location. You can find them on my profile.*

---