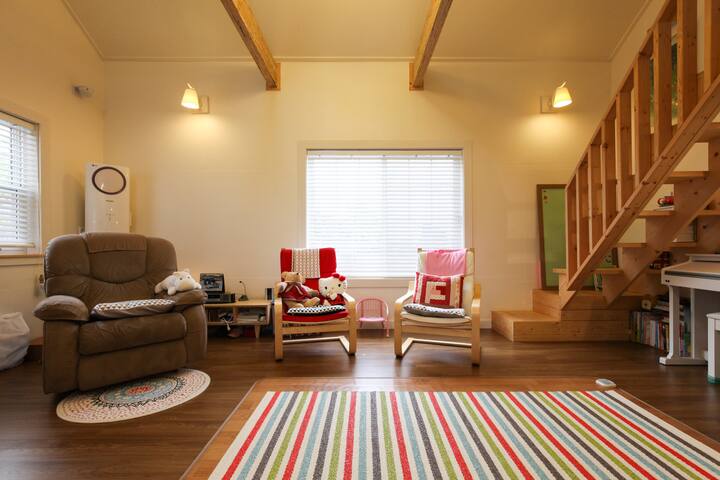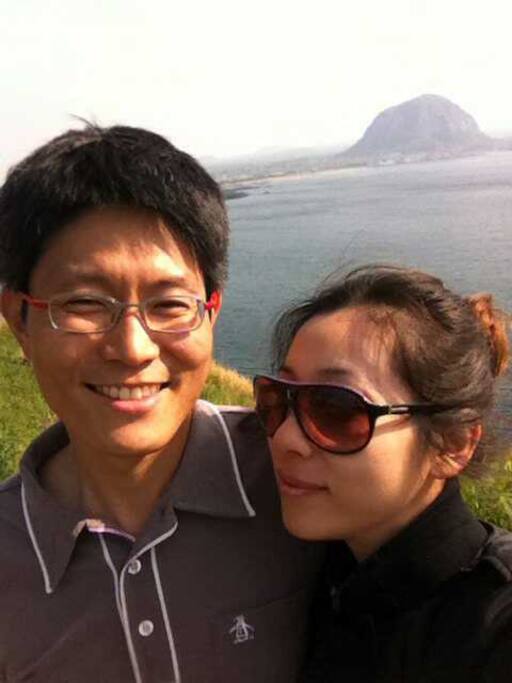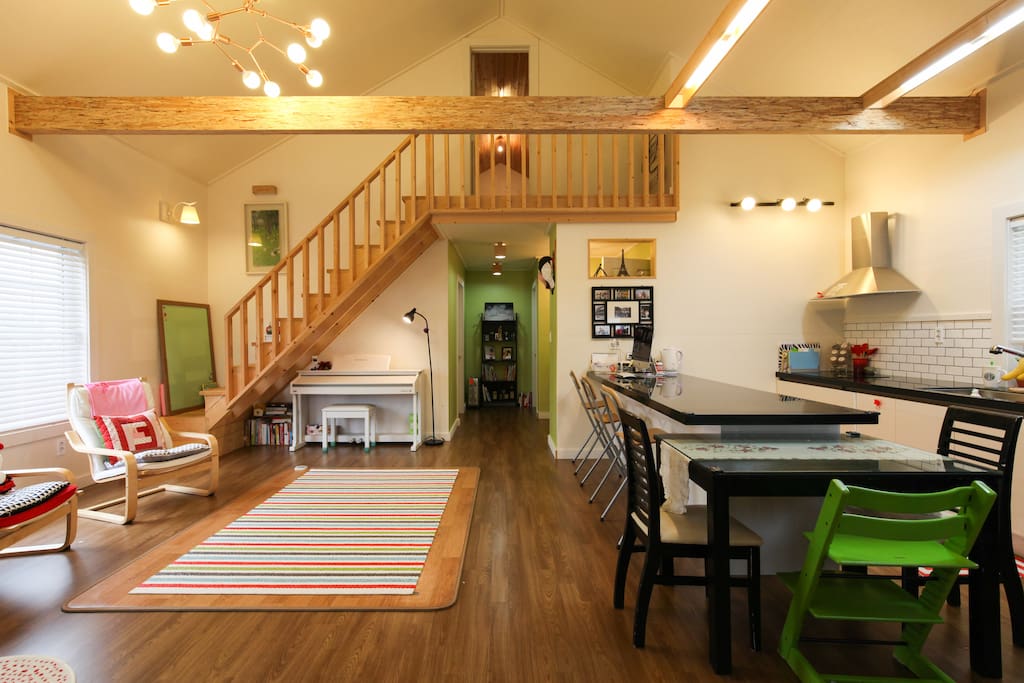 Cosy BnB with San-bang Mt,
Cosy and comfortable wooden house. Quiet residential area near all amenities. In t walk to Village square, shops, restaurants, pubs, play park,Leisure centre etc.
A walk downhill towards the beautiful scenic harbour and Portree Bay where you
房源
I have 2 rooms and 1 loft. And you can use the loft. You can use free wifi and there is no TV in the loft. Many beautiful scenery and sights will replace the TV.
房客使用权限
Access is to the whole house and garden/decking areas during stay.
与房客的互动
We live in the house but you don`t have to concern about me. When Guests arrive, full directions and access arrangements will be given and I can be contacted by email or phone anytime before or during the stay.
If you want I could tell you about the tour course or information the jeju.
其他注意事项
The things around my house is Song-ak Mt, San-bang Mt, Sa-gae coast, Hwa-soon golden beach, Jung-mun beach(which has 5star hotels Hyatt, lotte, shilla, etc), A dragon coast, etc.
If you want I could rent scooters for extra charges.
The breakfast will be served in 7 to 8 am and you can have dinner with us(optional)
---
I had a enjoyable time with the Lee family during a this year's Lunar New Year. I was looking to get away from my work, where I also happen to live, and the Lee house was the perfect spot. It is a great location tucked away from the busy road, but a straight path down to the shore and Sanbangsan. The family was quite lovely and took great care of me! The house is open so you can hear the chatter in the morning, but it certainly was not bothersome & they really made an effort to keep things down. As far as the room and comfort of stay, I give a 8/10. The folding bed was comfortable to sleep and a nice couch to lounge on during the day. It is winter time so the heating pad was much needed since there is no central heating- but no problem! There could have been a tad bit more light in the room, since I was studying much of the time the warm light was not quite enough for me. Overall- great cozy place with a sweet family! Thanks again for the peaceful holiday :)
---
I had a fantastic stay with Lee and his family - they were such kind hosts! Their house is very nice and clean, and the loft area is very spacious (much larger than it looks in the pictures.) The fold out bed was very comfortable to sleep on, and it was nice to have a couch to sit on in the afternoon. The only minor issue I would mention is that their house is very open, so sound travels up to the loft very easily and it could get a little loud in the morning while they were getting ready for the day (but, they did mention this to me when I arrived, so I wasn't surprised.) Their house is located a bit away from town and the beaches, but I was offered a ride in to town almost every day (which was a bonus, since I had planned to take the bus!) And, taking the bus is very easy if you don't have a car or scooter - there is a bus stop that is only about a five minute walk away from their house. I had a fantastic time at Lee's house, and would definitely stay there again the next time I return to Jeju!
---
First, thanks for the hospitality from Mr. Lee and Mrs. Lee. They are very nice to me. All the time tried to help and gave suggestions for tourism. I had a great stay with them. And the loft is big and clean while it's warm enough when u turn on the heater for winter. Hope to come to Jeju and see them again!
---
the house is as beautiful as descriped .the location is far from the center but it is very convinent to use the bus which is only 5mins walking from the house . The neibourhood is very nice and comfortable . I really recommond this area for short stay . Mr and Mrs Lee are very helpful and nice . They are young couple with a lovely daugther .
---
Lee and his wife are very kind people. I really appreciated Mrs Lee's effort in helping us in our itenary, she drafted out our one day itenary for us with the perfect timeline and helped us to book a taxi driver, Mr Kim, because we couldn't communicate in Korean language with him. Mr Kim followed us in our day trip and helped us to take photo and although he is unable to speak english, but it's nice to have him around. It's nice to have him walking with us, although our communication way was hand gestures and some limited english. We got to see the host, Mr Lee in the morning before he went to work, and Mrs Lee was the one that's helping us out with getting around in JEJU. She send us to Mount Sabang and Mount Sangak, really thankful to her. Their house is located a bit far away from the public transport, but Mrs Lee helped us by sending us to some close tourist attraction. The only thing is that, if you want to drive around in JEJU or rent a scooter or car, please remember to get the international license. We regretted because we have forgotten to get it, it is possible to ride a scooter to few of the destination in Jeju near Mr Lee's place, like Sangak San, sabang san, and museum of health and sex and some really nice foodie places. It's a wonderful experience, their daughter is very cute and their doggie, nintendo, is really adorable. We also enjoy walking around their neighbourhood, it's the tangerine season, so you get to see alot of the trees around their neighbourhood, and it's just nice, cold and windy. Perfect weather to be in.
---