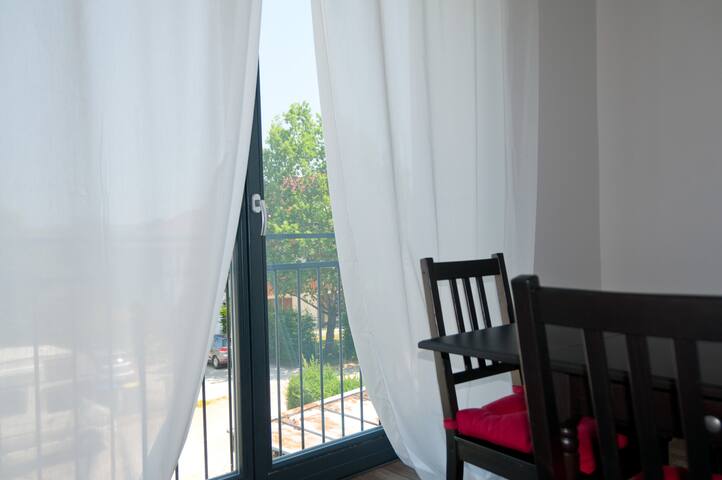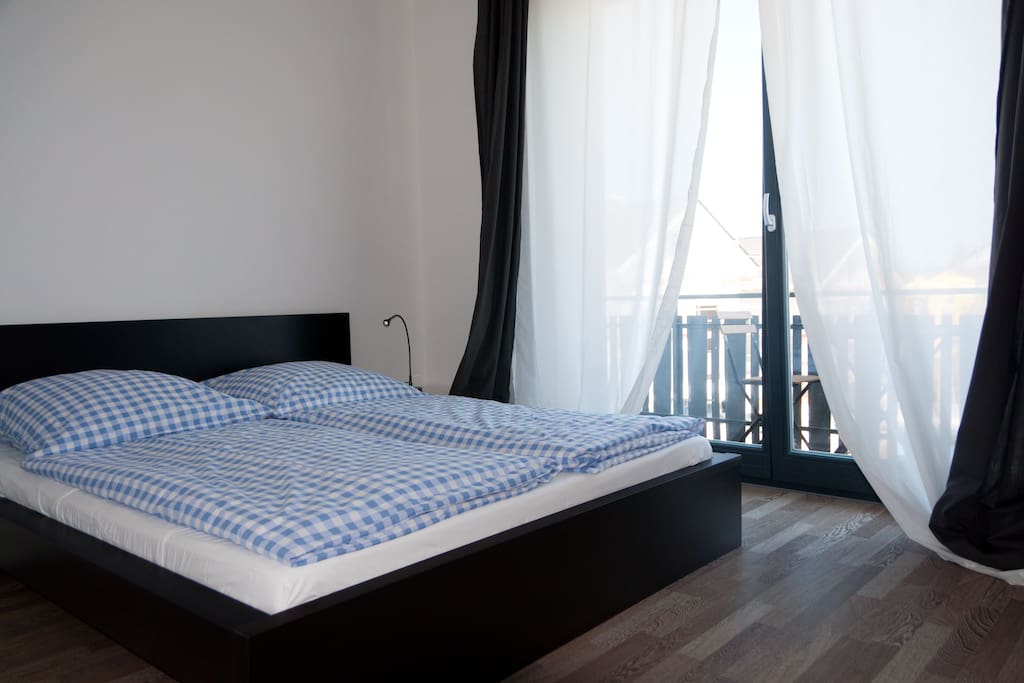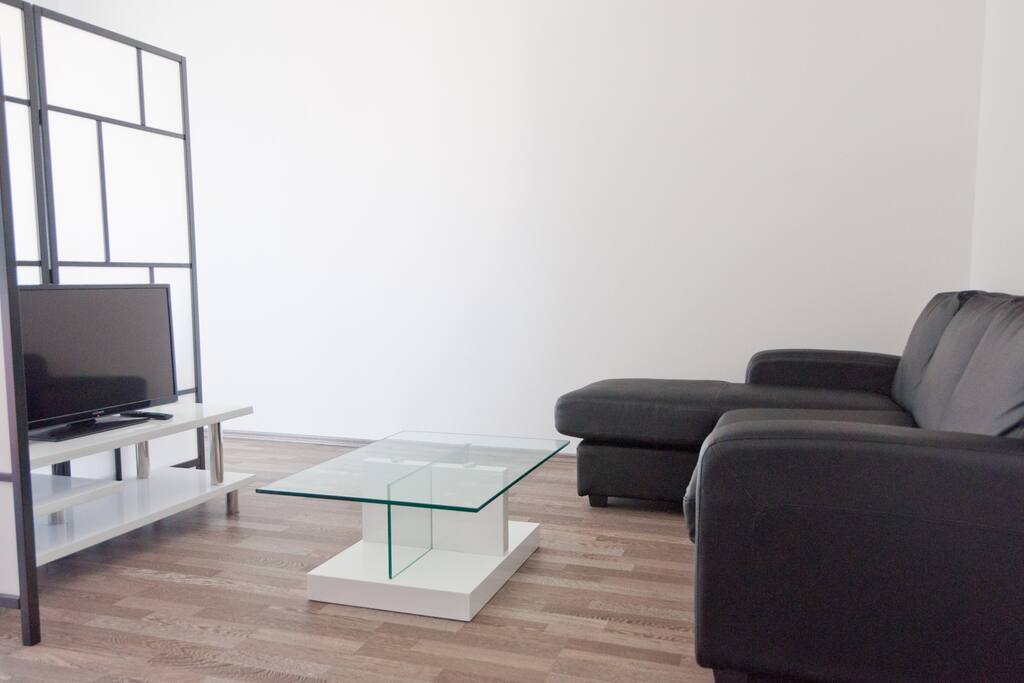 Ferien am malerischen Ammersee !
我们也许从未相识,但希望我的房源能让旅行中的你卸去疲惫,像在自己家一样温暖舒适。
Het appartement is (heel) netjes maar niet erg groot. Wij zouden het te klein vinden voor 4 personen. Het appartement is compleet en van alle gemakken en gebruikstoestellen voorzien. De bad/douche combinatie is nogal ondoordacht (en zonder douchescherm). Het wordt snel een kliede…
The apartment has exactly the size as published: 45 square meters including half of the balcony according to German regulations. If Mr. Neven would have preferred more space he could have booked a bigger apartment. The apartment is advertised (repeatedly in my offer !) as apartment for 2 people. Mr. Neven booked for two people and showed up with his wife only on check in. If he later used it with 4 people without letting me know, not to mention legal questions, it is very bad style to later complain, the apartment was to small for 4 people. At no part in my airbnb description I promised lake view. Complaining about missing lake view is missing style. Whatever he considers as "unfriendly" in the "nice" bathroom is out of the range of my fantasy: The bathroom is exactly as shown on the pictures. If Mr. Neven would have considered a rustically equipped bathroom as more "friendly" he should have looked for a better fitting accommodation elsewhere. Whatever he considers to be "thoughtless" with the bathroom remains a mystery to me. By constructional reasons a shower wall simply would have no effect, therefore it is omitted. The lack of It does not at all rectify a reduction by 2 stars. Mr. Neven is missing a cloth hanger in the bathroom. I travelled all around the world in my life for job reasons, staying in the best hotels. In no hotel ever I found a cloth hanger in the bathroom. In very rare cases they had a so called "dumb waiter", all of wich were found in the sleeping room though, not in the bathroom. An additional movable hanger for towels is stored in the wardrobe for space saving reasons. Communication, what I asked him for on check in, in case of missing items or other needs or questions would have helped. The chairs on the balcony, being "too little" and "untempting" for Mr. Neven are Bistro Chairs, being also found in many cafes and beer gardens. Opposite to them mine have seat cushions being stored in the wardrobe when not in use. On check in I showed him, where to find them. Mr. Neven was lacking communication completely. No single word. Unfortunately finally this became obvious when he left. For Mr. Neven it was too much effort to inform me about his rough check out planning. He complains, neither I was there when he tried to inform me the evening before, nor in the morning at his departure. It obviously was too much effort for him to leave me a message under my door the evening before or send me an SMS. Mr. Neven possibly did not realize, that he did not stay in a hotel but in a private accommodation. He obviously considered me as sort of staff being obliged to be there anytime. Finally he left, lacking the explicitly appointed handover procedure, depositing the key in the letter box.
Dießen am Ammersee、巴伐利亚(Bavaria)、德国