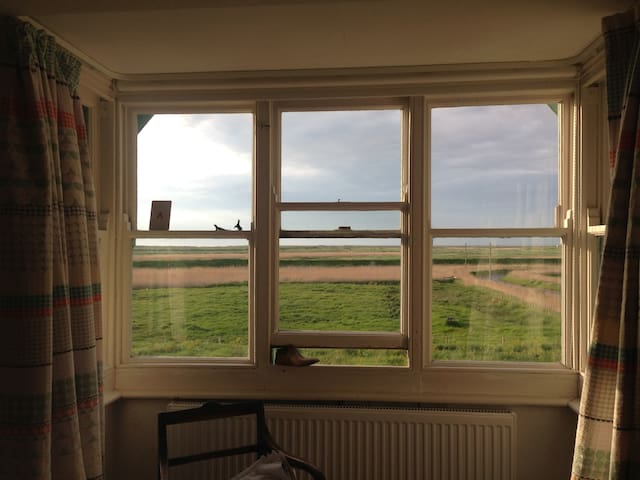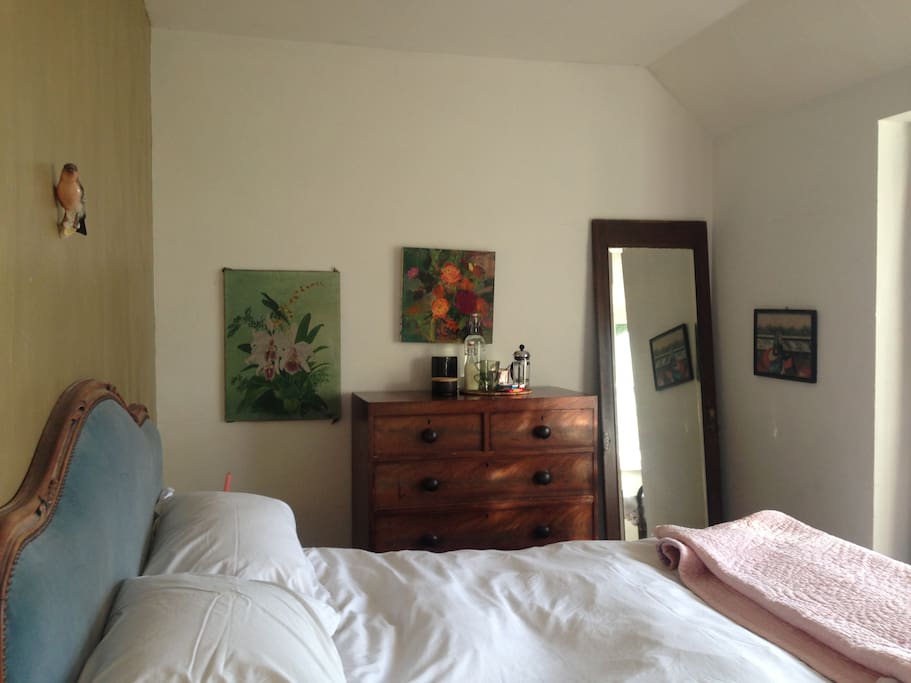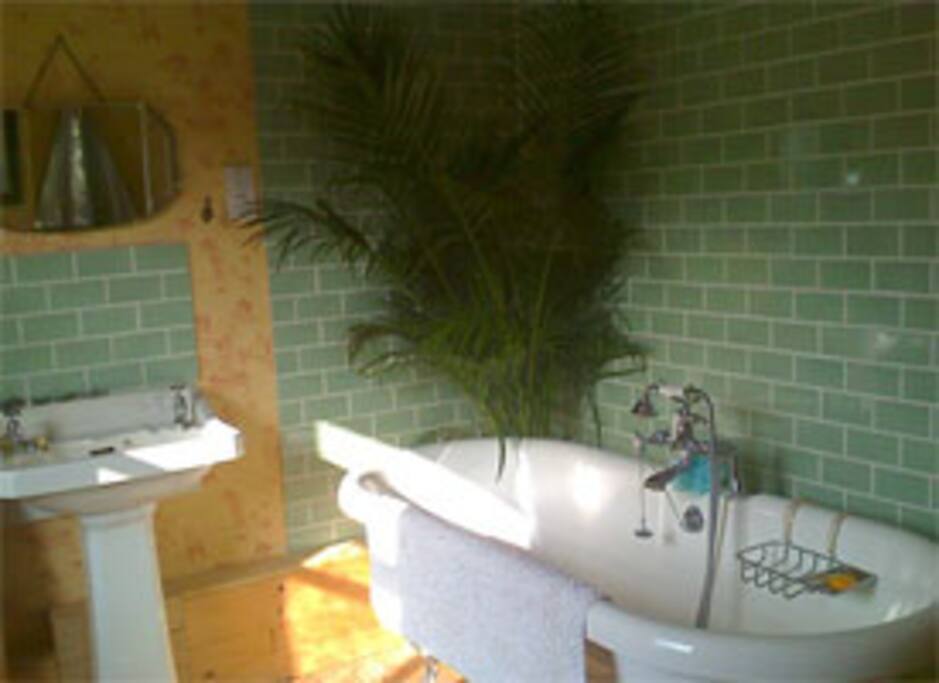 International artists (RCA) home.
Stunning marsh and sea views. Former art gallery of marine artist Patrick Kearney and native home of Frances Kearney, an International artist (RCA) returned from the East End of London: Contemporary / traditional. No pink frills or silly rules.
房源
A fascinating coastal home in Cley next the Sea directly opposite the Cley beach and the marshes with stunning panoramic views of Blakeney Point. NO PINK FRILLS OR SILLY RULES.
'The Studio' is a wonderful base to discover North Norfolk, jointly owned by Jane Kearney and Frances Kearney, the latter a young International artist, (RCA) who returned from The East of London to her native family home and father's former art gallery. The Poet Rupert Brooke stayed here in 1914 for a holiday with with classics professor Francis Macdonald Cornford and his wife, the poet Frances Cornford, early in August 1914 before the war broke out.
The Studio is a relaxed unprecious, aesthetic environment ( contemporary / traditional ) hosting modern art, design and beautiful historical marine paintings of all the local Brigg sailing ships from the 1800's painted by Patrick Kearney that used to embark on travels from this former prestigious port, including 'Tweedside' which was their family brigg owned by the sea captain James Porritt.
Unprecious and child friendly with a home from home feel, The Studio has many distractions for a rainy day: world DVD collection, board games, toys, books and a wonderful ongoing fossil & round stone collection... not to mention Tortu the tortoise & Mr Moss (optional) the three legged cat.
The rooms have stunning panoramic views overlooking Cley marshes towards Blakeney Point. All bedding is feather and the linen is Egyptian cotton. The sitting room has a roaring open fire, full wireless, a piano. To the south there is a pretty walled garden with an open fire grate and to the north at the front of the house one can sit and watch the evening sunset over the marshes before a wander down to The George Public House, two minutes away.
The Studio is an ideal location for a restful quiet weekend away or a mini break for walkers, families, couples, bird watchers, writers, artists or those seeking a sailing holiday or seal trips to Blakeney Point. The house is a home and is not totally tweaked. If you are looking for perfection from a design magazine this is not the rental for you... it is real and unique. Non smoking. Off street parking.
The house except two rooms that will be locked.
The owners will not be here during your stay.
Beautiful unspoilt coastal village with swimming beach where one can walk to Blakeney Point known for its sandy dunes and seal colony. A historically creative village which has attracted artists and writers for decades. Cley has salty marshes, seals swimming by on the beach, an art gallery, local smoke fish shop, Deli, Pottery, antiquarian book shop, Cley mill, tea rooms, two pubs, beautiful St Margrets Church, children's playground. A mile along the road is Salthouse with the wonderful Dunn Cow pub, Cookies fish restaurant, and to the west the villages of Wiveton ( Wiveton Hall & cafe and fruit farm ) Blakeney for its gilly crabbing, seal trips,The Blakeney Hotel, shops and beautiful Quay. Cley is situated 8 miles from Cromer and 8 miles from Wells next the Sea and Holkham for stunning sandy beaches, beach huts, The Victoria public house and the famous floating restaurant and pub on The former working Brigg ' Albatross' run by the Dutch hippy Ton. Holt is 4 miles inland from Cley and Burnham Market 10 miles to the West.
Local coastal hopper bus, good coastal paths running from village to village, bike rentals. Train lines from King Cross to Kings Lyn then jump on the coastal hopper or from London Liverpool Street to Norwich and then the train from Norwich to Sheringham and then the coastal hopper bus from Sheringham to Cley.
The house has a wood burner & two open fires. The house is oil central heated. Wood, coal, oil & electricity will be priced separately.
房客使用权限
Whole house - two rooms are kept locked.
与房客的互动
Not present for house lets.
其他注意事项
Christmas and New Year:
Rates differ during these periods and both Christmas and New Year are already booked.
Parking:
Parking:
There is room for one car directly in front of the house - please drive right up to the boat and the tree to park as it is nice for everyone to maintain the view from the sitting room over the marshes for when you eat breakfast rather than look out onto a car.
If when you arrive there is already one car outside the house, please could you park beyond the tree in the Salthouse direction. This is only two seconds from the front door. Cars may also park opposite on the beach road.
---
---
---
---
To relax, have a lovely time and to enjoy themselves. To leave the house as they found it. Strictly no parties - we have neighbours that we cherish.
---
---
---
---
I stayed with my wider family and we all had an enjoyable and relaxing time at this beautiful and quirky property. We especially enjoyed the back garden and the BBQ and wood burner and the views over the marshes at breakfast.
---
I loved this house and its location - the photos on this site can hardly do the views justice and also don't show the beautiful little garden out back. It's an absolutely brilliant house for children (we were a party of 6 adults and 4 children, aged 7-9) and ours played hide-and-seek continuously and were thrilled by the resident tortoise and proximity to the marshes and beach (across an A-road, so cross with care). I admired Frances's taste in decoration and the eclectic collection of artwork and objects in the house. Although it's definitely old and quirky (it's actually two houses knocked together, which makes for some strange-shaped kitchen spaces, for example), everything that makes modern life comfortable is generously supplied and in good working order: the lighting is nicely designed, the sofas are really comfy, there's tons of lovely hot water and a good shower, the mattresses are new and linens are good quality etc. So in many ways, we got the best of all worlds. Frances also passed on a great tip about a pub for Sunday lunch (it was Fathers' Day, so lots of places were booked up). She clearly knows the area intimately and is very willing to help. I didn't meet her at all or ever speak to her directly, as we arrived late at night and our friends had already got the key and tour. I regret that we didn't realize about the wonderful breakfasts mentioned in other reviews - we brought all our own food and the booking would have felt very good value if we'd realized a lovely breakfast was included (we're new to Air BnB). I notice that some reviewers mention leaving the car at home. This wouldn't have been possible for us but if you can manage to get around without one, it would solve the only problem we had, which was dealing with the hostility of the neighbours about our cars. Apart from that, this was a little jewel of a place - a proper home-away-from-home, as advertised, for a cosy, lazy stay in a very pretty area.
Thank you Leonie for your brilliant review. I'm just so sorry and totally horrified that my neighbour felt it necessary to shout and bully you and behave in such a inappropriate and disrespectful manner. He did apologise profusely to me and seemed embarrassed by his own behaviour having clearly lost the plot. I just wish it had never happened. Poor you. Big hug.
---
This was a great place for a family get together and as Frances says, it is very much a home not just a house. We enjoyed the unique atmosphere, lots of space, plenty to do and see inside if it is raining. The downside was that the gas for cooking ran out on our first day and the spare bottle was empty. However Frances was on the end of the phone and came immediately with electric rings and a camping ring. We found Frances a welcoming host and very flexible about our arrival when we asked to come earlier.
---
Hello - I'm Frances. I'm at artist who studied at The Royal College of Art. I love to spend time between galleries and friends in London and walking on the marshes & swimming in the sea here in Norfolk & foreign travel. I enjoy my dingy & house boat, taxidermy, World Cinema, open fires, children & meeting people from all walks of life - looking forward to meeting you.