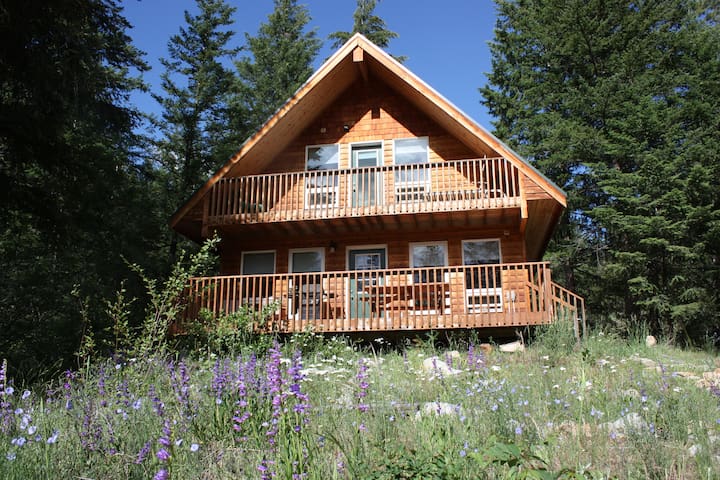 Cabin on Fawn Creek AVAILABLE NOW!
Relaxing and cozy cabin in the middle of the woods has all the comforts of home. Sit by the fire and watch the snow fall after a day skiing or plan your next day's hike while you sit out on the deck l…
I love being at Sunny Pines and listening to Fawn Creek. I enjoy getting up in the morning and heading out to ski or going into town to ice skate. In the summer, it means hiking and all close by. It's…
Biking to Winthrop or Mazama is great. You also can walk the trails easily. I've skied from the cabin to the Mazama store and back in the winter for minor supplies. I also love skiing from the cabin …
Hello, I'm a writer and artist who loves to spend time either at my cabin in the Methow Valley or at my cozy quiet cottage in the Seattle-Tacoma suburbs. At either place, I love being surrounded by na…
I try to be available as needed but don't want to intrude. Housekeeping is always available, and local, for emergencies. Their number is in the guest manual in the kitchen.