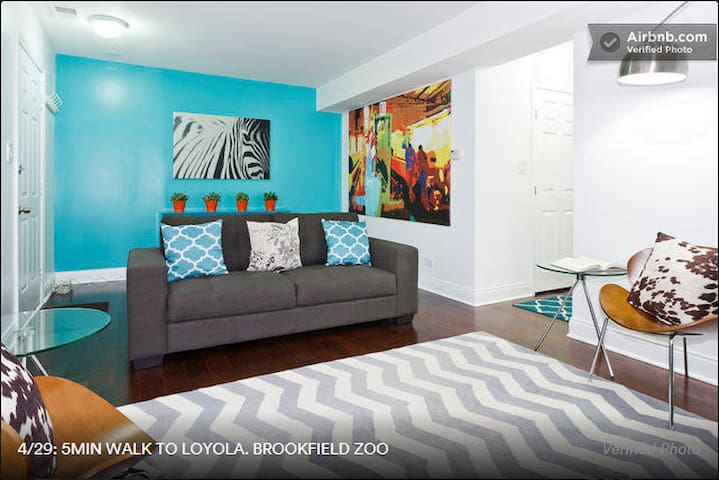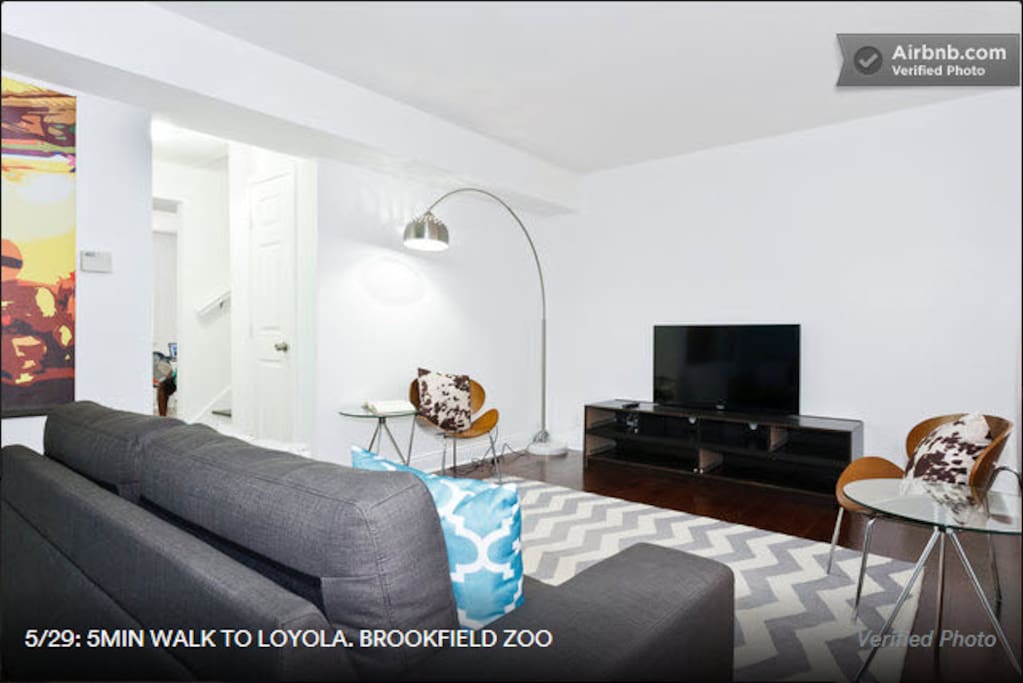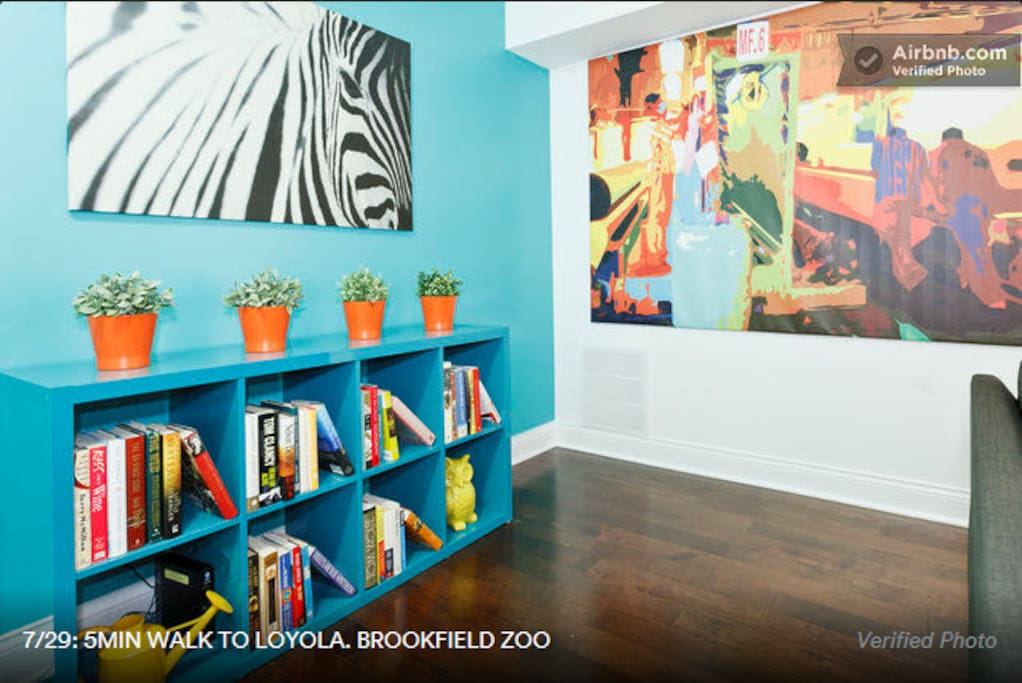 5MIN WALK TO LOYOLA. BROOKFIELD ZOO
Perfect oasis for STUDENTS, PROFESSIONALS, and VACATIONERS. We have served people from South America, Europe, and Asia so far. This is your new home your home away from home. Please check my Guidebook for local suggestions.
---
NICE PLACE OUR BEDROOM WAS TINY THOUGH BUT WE HAD THE WHOLE HOUSE AT TIMES , ALL NECESSARY FACILITIES AVAILABLE, GOOD FOR COOKING , TV LOUNGE WAS OPEN TO US ,WASHROOMS WERE TIDY , LAUNDARY WAS EASY TO DO , BOSEDE MADE SURE WE HAD EVERYTHING WE NEEDED LIKE IRON ETC .5 MINS WALK TO ROOSEVELT ROAD WHERE U CAN GET PUBLIC TRANSPORT ,20 MIN WALK TO WALMART FOR GROCERY .
---
My dad will tell you that I get along with everybody. My mom will say "Bose makes people feel comfortable". My older sister will tell you that I am cautious and I am a romantic. "She is my best friend but boy, is she cra-z-y". My older brother will tell you that I am his confidant and that my fashion sense has improved overtime. My younger brother will say that I am too laid back, yet surprisingly entrepreneur minded. My younger sister will tell you that I always need an excuse to laugh. My friends will say that Bose is ambitious, funny, outgoing & addicted to personal growth. My coworkers perceive me as a team player, innocent, efficient; they call me hustle B. I would say.. I LOVE , LOVE SALSA dancing... AND potlucks!


Books: The Four agreements, Think & Grow Rich, Calling in the One, Rich Dad Poor dad, A New Earth, The Power of the Subconscious Mind, A Return to Love, Angels & Demons, 21 Irrefutable laws of leadership, Never Eat Alone ............The greatest networker in the world. TEDTalks

Authors: John Assaraf, Robert Kiyosaki, Katherine Woodard Thomas & Claire Zammit, T.Harv Eker, Tony Robbins, Deepak Chopra........ Marie Forleo

Music: I love, love to dance. Anything with a beat to it. I Love Salsa, free style, hip hop, reggae.

Shows; I don't watch much TV but if I were to pick, I'll say 24 with Jack Bauer, Scandal, Prison break, Brothers & Sisters, cooking channel

Sports: basketball_Bulls/OKC, American Football, World Football/Soccer,

Movies: Bad boys II, A Beautiful mind, Invictus. The Secret, Down the rabbit hole, Shawshank redemption, Save the last dance, OWN channel ...

Food: Rice, beans & plantains, Chicken Makhani, Mango lassi, Thai dishes, anything with BASIL, Greek yogurt...



语言:
English