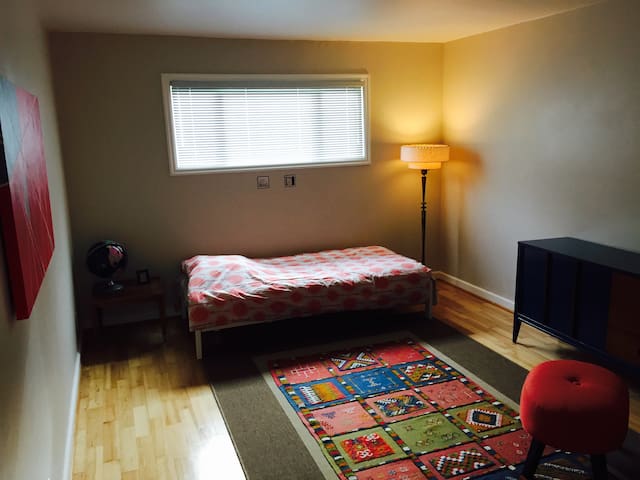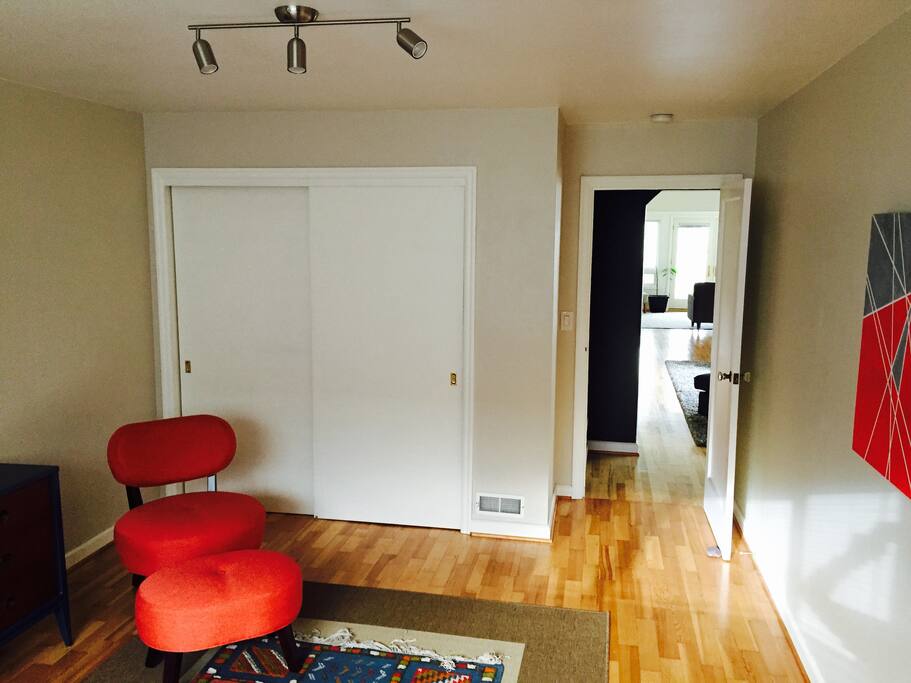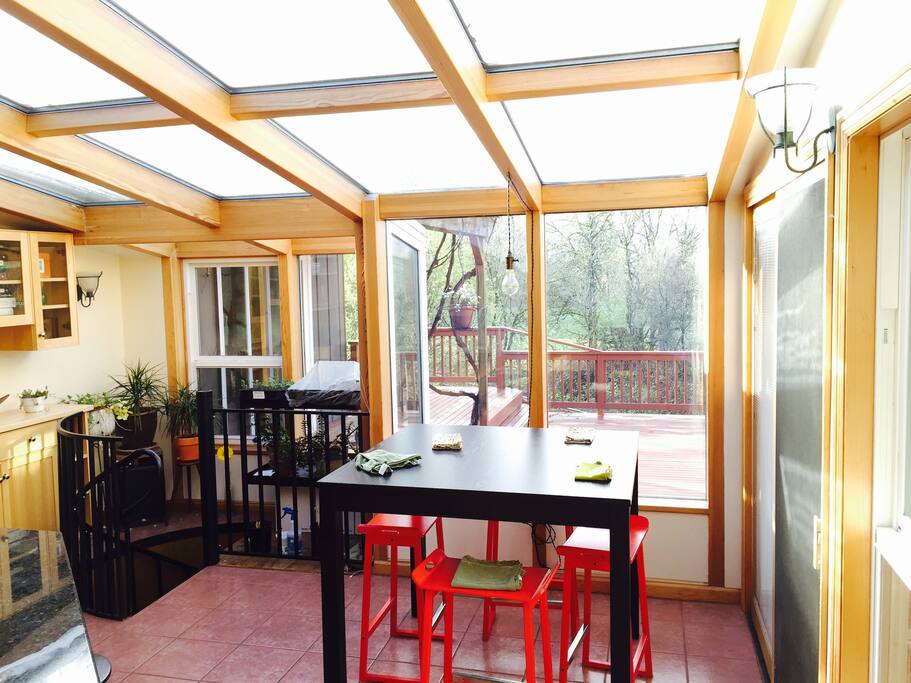 Guest room - Modern Farm/Vineyard, Single Bed
Come stay in this charming room with comfortable twin bed at our modern and spacious micro-farm and vineyard.
We are located approximately three miles from the quaint downtown of Independence, Oregon. We're about 10 miles south of Salem in the heart of Ankeny wine country.
We love to bike, camp, and camp by bike. We're near the Willamette Valley Scenic Bikeway and initially joined AirBnB because we thought other cyclists would enjoy a place to stop for the night.