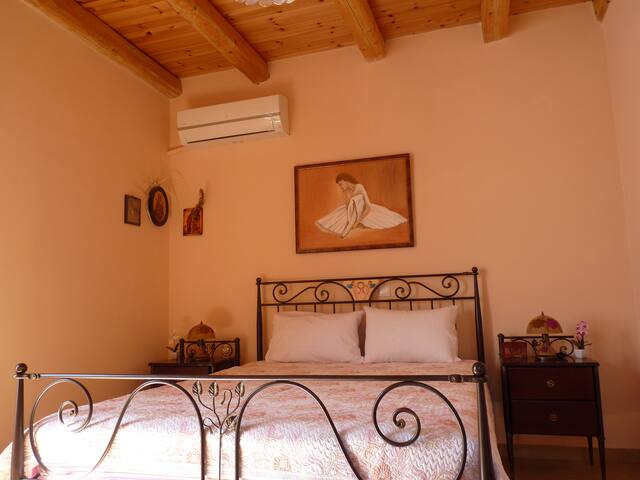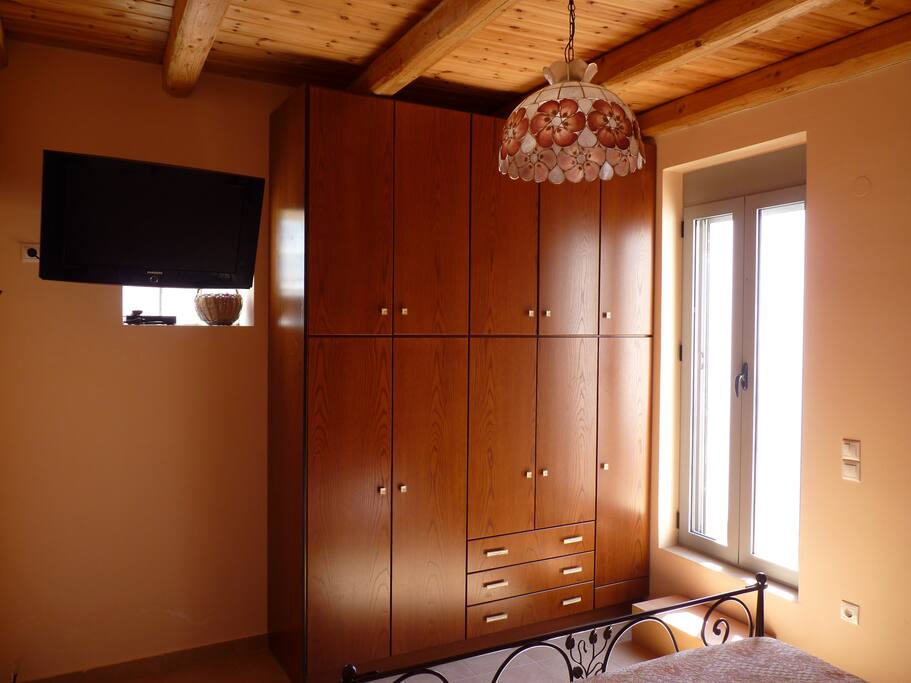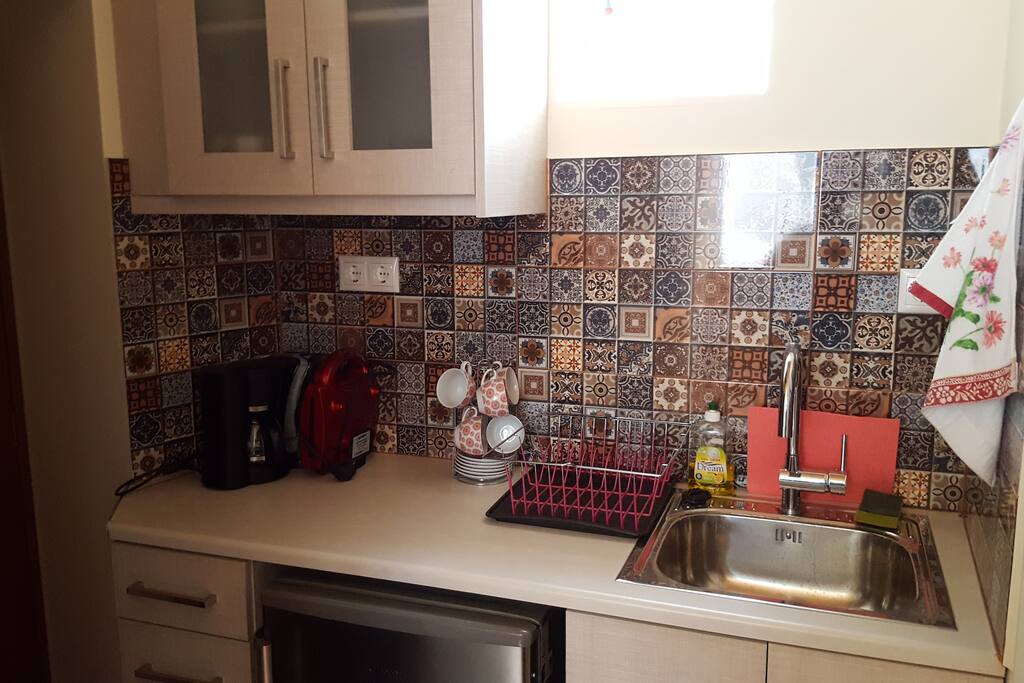 A small room in a great place.Our village Plokamiana is located on the outskirts of (URL HIDDEN) is nearby to one of the most beautiful beaches of Crete called ''Elafonisos''.
I hope to meet you all there!
---
I didn't have the pleasure to meet Manos in person but I met his lovely mother, we had a very cosy welcome: she was super kind, we found amazing marmalades, pastries and fruit waiting for us. The place was very cosy, we had our own terrace where we used to have breakfast and we fell in love with their lovely cat! Manos has been always available for everything we needed! Definitely recommend it!
---
Manos's appartment is really nice and super close to Elafonisi beach and the tavernas. It's roomy, clean and with everything needed for a short stay next to the beach (even had some beach mats). His mother is really nice and prepared for us some cakes and lemon juice. She was always there to help us and answer our questions, it was really helpful.
---
In terms of location (close to Elafonisi) cost & hospitality-wise, make this one of the very best places to stay...the room is perfect for a couple, with nice size toilet, small kitchen & cool outside space...its very quiet with 15 mins drive to Elafonisi or Elos village for the best food or 45 mins drive to Paleochora...the host family are amazingly helpful & I would reccomend just about anyone to try this place...Thank you once again Mrs Xrisoula
---
We were warmly welcomed upon our arrival by the kind family of Manos. The room is located in a quiet village only 15 minutes from the fabulous Elafonisi beach. Nights were very quiet which made for a good night's sleep at the end of a busy day. The room itself was spacious and well stocked with bathroom and general household products. A special mention should be made about our friendly hosts; they were very kind and helpful for discovering the area and even offered us some delicious cakes, which we immensely enjoyed. A great value overall for those seeking to discover the southwest of Crete!
---
Wonderful!!! Appartamento a 10 min da elafonissi. Accolti e coccolati come ospiti di un hotel 5 stelle. La signora ci ha dato una camera con:tv, letto comodissimo, aria condizionata, phon, frigorifero pieno di frutta marmellata home made torta burro acqua succhi ecc, fette biscottate, uova sode fresche ogni giorno, latte, panzerotti e molto altro... In camera in oltre c'è: bollitore, tostapane, tazze, bicchieri e posate e un tavolino x la colazione...appartamento molto silenzioso, tapparelle elettriche e non tende!!! Perfetto x dormire bene. Box doccia 90x90 o forse più grande, il meglio trovato nella nostra vacanza a creta, in hotel il bagno è sempre un po' piccolo, qui è perfetto! Come essere a casa, non manca nulla! Grazie di cuore x tutto. Enjoy
---
The host was very nice and available for any tips and suggestions. The room is nice, clean and provided with air conditioning and fridge in shared room. There is small but very usefull private terrace. It is located in a small and silent village (we slept really well!) in a very strategic position to reach beautiful places, like Elafonisos and Kedrodasos. Nice tavernas can be reached within 5 - 10 minutes by car. Thanks again to Manos (and to his grandmather Costula)! Giuseppe and Alessandra
---
Δεν μου αρεσει να μιλαω για τον εαυτο για αυτο δεν θα πω πολλα...
Τα ταξιδια αποτελουν ενα μεγαλο μερος της ζωης μου και χαιρομαι πολυ οταν βλεπω αλλους ανθρωπους να ταξιδευουν..Τα ταξιδια ενωνουν τους ανθρωπους οποιες κ αν ειναι οι διαφορες τους...

Οντας Ελληνας μου αρεσει το καλο φαγητο και αποτελλει αναποσπαστο κομματι των ταξιδιωτικων μου επιλογων...
语言:
English、Ελληνικά