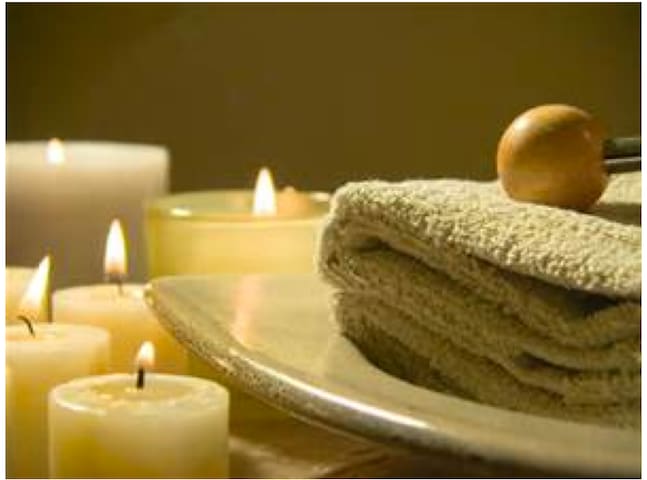 新装修的私人房间在我们的5间卧室宽敞的家。闪闪发光的木地板,双层耐用的百叶窗绝缘窗,现代完成的内饰与定制的颜色和高水准的细节
大型,私人和宁静的后院。
---
---
---
NO: Pets, Smoking Indoors, Parking in
Driveway, Overnight Guest, Drugs.
***Clean up after yourself please***
You Break or Damage, You Replace or Repair
---
---
---
---
Tracey's place is a great place in East Palo Alto, both if you want to stay few days or a longer period. The house is very clean, Tracy and her mom are two amazing people and you will love to talk to them. You can find all that you need in the house. Bus 280 can get you to Stanford, but you have just one each hour. You may wanna Uber sometimes. I really recommend this place, it worth each dollar it costs.
---
The room is at the back of the house and very quiet. The room is nicely decorated with a very comfortable bed, desk and club chair for reading. There is a shared bathroom and a separate room (like a den space) to watch TV. The rate is what drew me here. It was about 1/3 to 1/4 of what it costs to stay closer to Stanford. It is a 25 minute drive to downtown Palo Alto or Stanford ( unless you are good with public transportation or riding a bike). Tracey and her mom are very welcoming.
---
I was staying at Tracey's places for one month and I really enjoyed my time in Palo Alto. I was biking the 6 miles to work in Palo Alto everyday and was surprised how good that was possible. The neighborhood is supposed not to be the best, however I had no situation where I experienced anything like this and the house and rooms themselves are very nice. I didn't see Tracey a lot (I wasn't at home that often anyways) but had some nice chats with Tracey's mother. Thank you for having me - I really enjoyed living at your place! :)
---
Tracey and Vera were one of the kindest, most helpful people I've ever met. I felt like family in their house. I cooked everyday and it was a very useful and clean kitchen, there was plenty of space in the refrigerator for me. Bathroom was clean all the time. The room was very comfortable and had a table for me to eat and study. I also did my yoga practice in the backyard! If you need a calm and comfortable place to stay, this is the place you're looking for.
---
Tracey and her family were very kind and welcoming! The room is very well-furnished and the bed is one of the most comfortable I have ever slept on. When I mentioned the comforter having a slight smell, Tracey's son immediately got it cleaned for me. The room is the furthest away from the shared bathroom, which can be good (no noise from other people passing by outside) and bad (getting up to use the restroom in the middle of the night means walking across the house with a flashlight, so you're very awake afterward and it can be hard to get back to sleep). Tracey's mother is very sweet, I chatted with her every day when I came home. The other bedrooms in the house are occupied as well, but I barely saw anyone else while I was there. Overall, the home is very quiet and comfortable. The description says the home is located in a lovely, very safe neighborhood. I will admit, "safe" was not the first adjective that came to mind when my Uber driver dropped me off. Even more disheartening, he told me about how bad the neighborhood used to be, but I'll spare the details. That being said, I walked alone, 2 miles each day to and from my workshop and was never accosted or even catcalled. The neighborhood is very quiet and I saw lots of places with kids playing out front or people tending their lawns. It looks like the neighborhood is on the upswing, just has some rough-looking patches remaining.
---
Bay Area Native, Palo Alto is a beautiful city with art, antiques, excellent restaurants, music, auctions, shops, and of course Silicon Valley. One of the worlds most vibrant working environments. I am happy to provide you with a tranquil, comfortable safe place to rest and relax after retiring from your day.