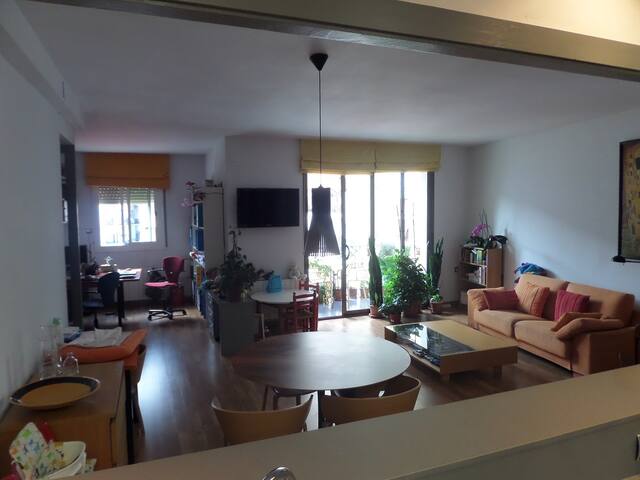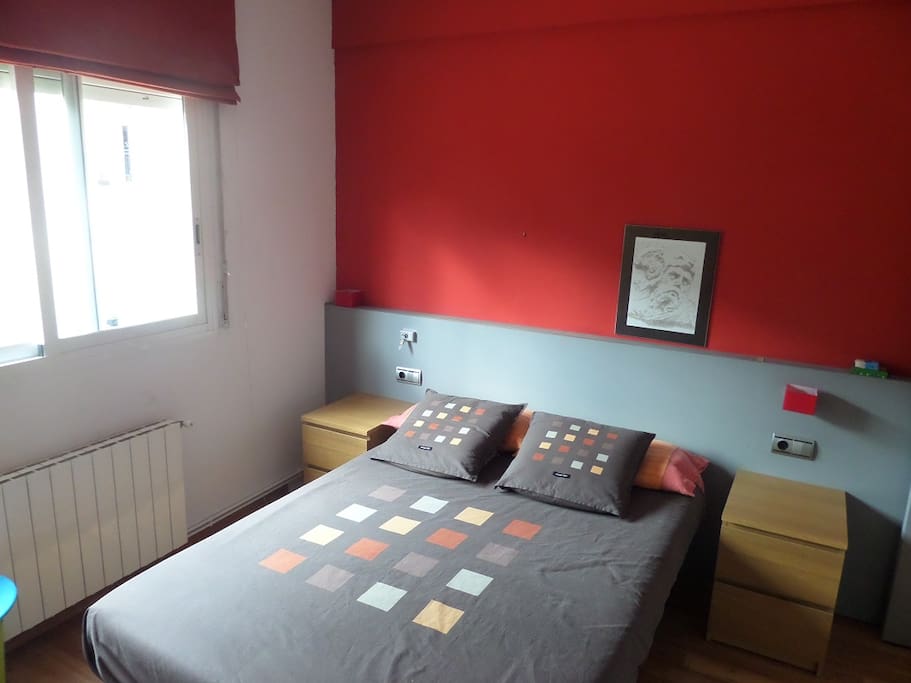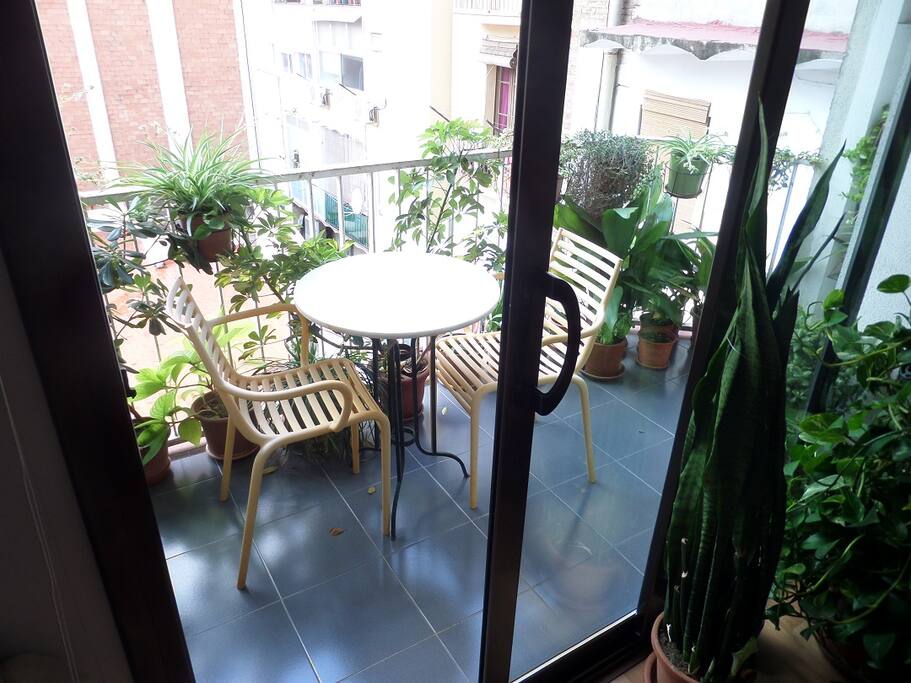 Andreu was very accommodating. He greeted us at the apartment, drew a map of the amenities and train stops in the area and left us the most delicious oranges. The apartment was clean and the beds made. The only challenge was that all the outlets were child proof so I couldn't charge my phone or computer. It was also not evident where the towels and extra paper products were... Other than that it was a great stay.
---
Andreu met us upon our arrival, and he and his wife went over all of the operation of appliances, and details. The location near the train station was perfect, and it was easy to get around from the apartment. It was a meticulously clean space, and had everything we could have wanted. The kitchen was well stocked with utensils, so we were able to cook some fresh fish in the apartment. We thoroughly enjoyed our stay. We found it to be very comfortable, quiet and secure.
---
This place was beautiful!! We loved the location, only a 15 min walk from Placa d'Espanya and we could easily find it once we oriented ourselves. It was easy to get to many metro stops as well. The apartment itself was very clean and bright and we felt totally comfortable staying there! Thank you so much for everything!!
---
El piso es muy acogedor y bonito. Desde el primer momento me sentí como en casa. La ubicación es ideal: una zona muy tranquila, pero cerca del metro que te lleva al centro en 15 minutos. Hay de todo alrededor: supermercados, farmacias, restaurantes. Andreu y Laura han sido muy buenos anfitriones y nos han ayudado con el viaje en todo momento. Han sido muy flexibles con la hora de llegada y de salida y eso siempre se agradece!
---
Andreu's apartment is one of the jewels of Airbnb in Barcelona, without question. To say that it has everything to enjoy a visit to the city would be an understatement: the place seems to have been entirely renovated very recently, all the appliances are brand new and spotless clean. It is very spacious and comfortable, even for a family of four or five. In terms of location, it's very conveniently placed near the Sants train station (no more than 20 minutes directly from the airport) and from two metro stations from where you can go anywhere in the city within a few minutes. Andreu was a great host, always available and eager to help us enjoy our visit, even before arriving to the city. If Airbnb is all about finding your home away from home, this is definitely the place to be!
---
Our family of 4 (2 adults and 2 children aged 8 & 6) recently stayed in Barcelona for 3 nights, using Andreu's apartment for our accommodation. The purpose for our visit was to attend a football match and general sight-seeing. Andreu's apartment was ideal for our needs. We chose to get a taxi to and from the airport (approx. 25 euro each way), but could have easily used the Metro system to get there. The Nou Camp was within walking distance and the apartment was also within a 10 minute walk to 2 or 3 Metro stations, which accessed the rest of the city. The apartment itself was large, clean, nicely presented and contained everything we required for a family of 4. I have no problem recommending this apartment to anyone who wishes to stay in Barcelona and would not hesitate to stay here again in the future.
---