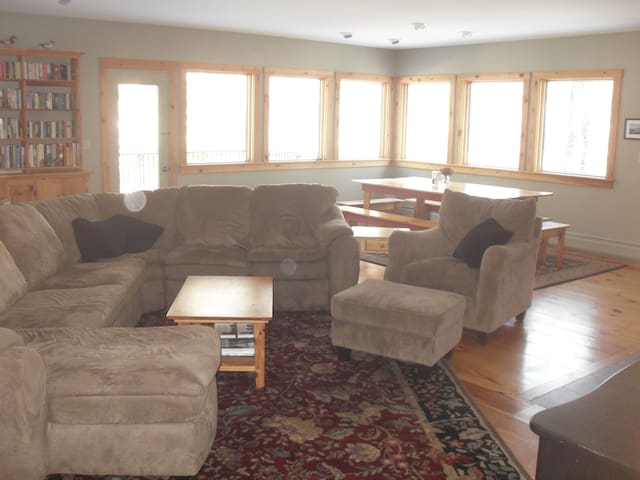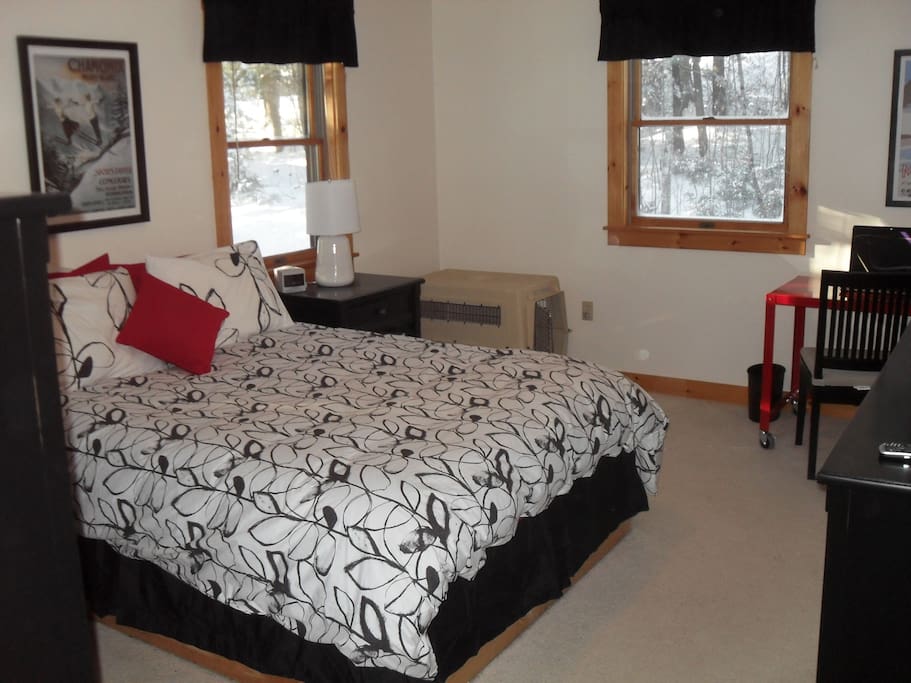 Best skiing in the East! Walking distance to the Southridge Base Lodge, this large home can easily accommodate two families. Come in the off-season and enjoy golf at the Sunday River Golf Club, hiking, mountain biking or leaf peeping.
---
This house has something for everyone. Lots of bedrooms, and hang-out space for all ages. The kitchen was roomy enough for 4 adults to be in, prepping dinner, making appetizers and pouring cocktails, with one person directing the action. We felt right at home, and since we are all cooks, found the house to have every kitchen tool needed. Would definitely return next year.
---
This was a terrific house for our family escape - easily accommodated nine adults. The family/dining room is a nice expanse that never felt crowded. Plenty of room for games; GREAT wood stove and nice TV setup for the football games. Very close to the South Ridge Lodge complex. Kirstin was very responsive and accessible for any questions. Would definitely stay there again.
---
We had a wonderful stay at this house. This is our third visit to Sunday River, and this house is a great find. As others have said, the pictures don't do justice to the house. Each bedroom is warmly appointed, comfortable, and private. Considering that we had 2 1/2 families (10 people) there was always plenty of room. Access to Sunday river is very easy, seems like a 10min walk. Kristin was very helpful, a great host, made the trip simple and enjoyable. Wonderful all around.
---
The house was amazing, my group and I couldn't be happier with it. The only issue with the listing is that the pictures do it no justice! The house is so much bigger and prettier than the pictures make it seem. The porch was fantastic yet it wasn't even pictured and the living room was so much more spacious than we were expecting. Would definitely recommend for groups of all sizes!
---