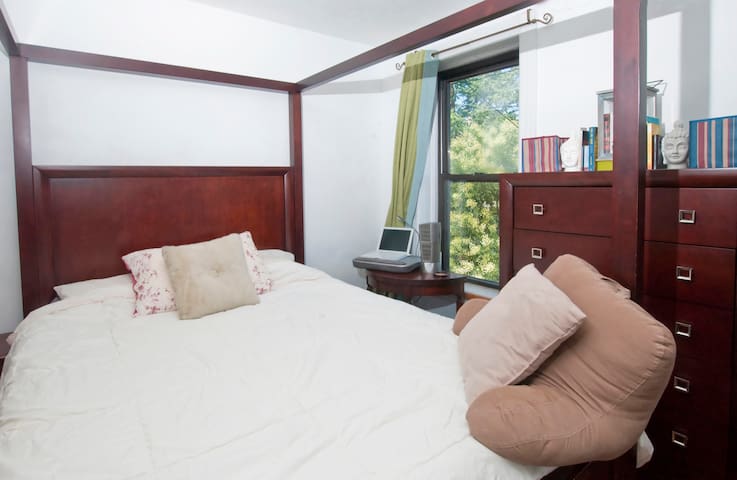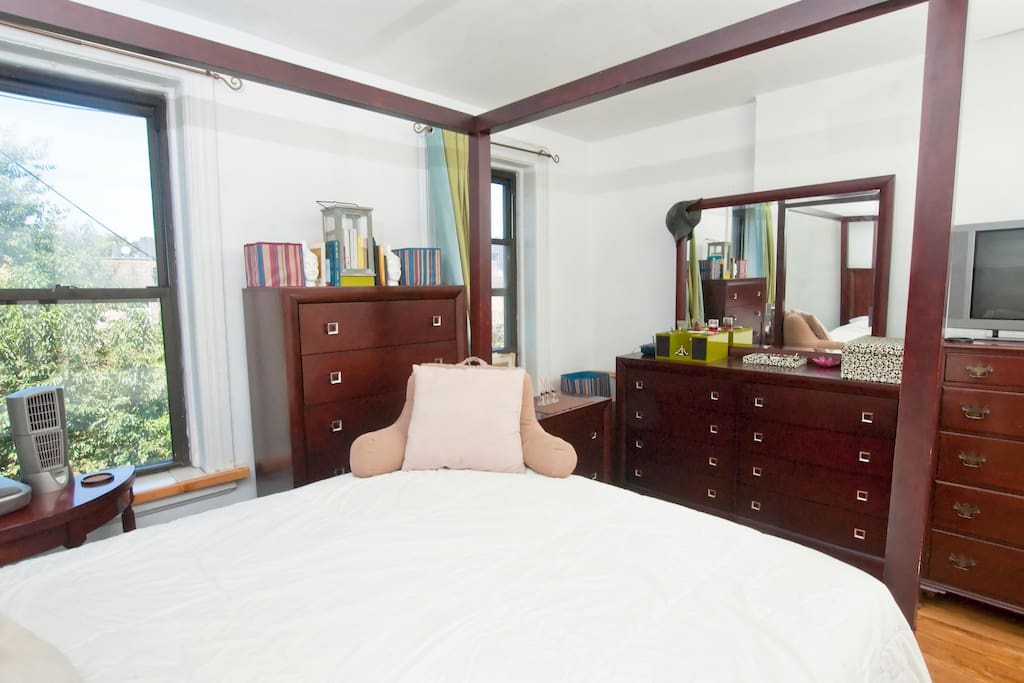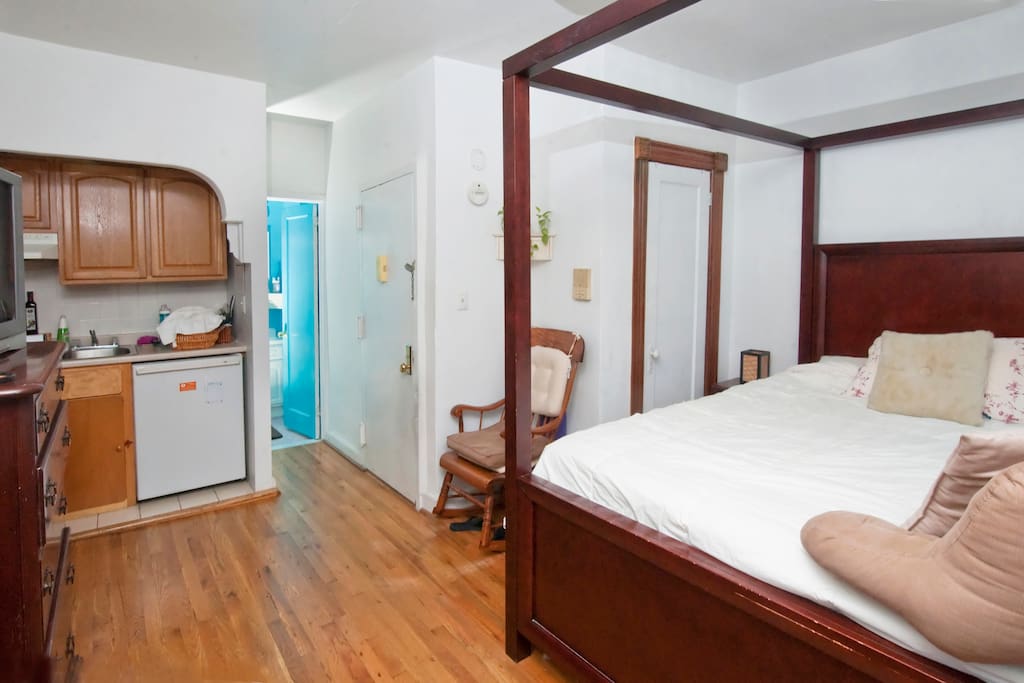 Feel right at home in this amazing, completely private studio apt! Away from the city noise, you'll be waking up to birds singing :) You're just minutes away from Manhattan's spectacular sites so pack your bags and get ready for your NYC adventure!
---
Ginger really made us feel welcome. The apartment is small, but cozy, and exactly what we were looking for. Metro 135th has an exit right around the corner, taking us 25 min to Times Square, and run all night. The neighbourhood is safe, though it was recommended to us not to walk around after midnight. However, we never felt unsafe, even when coming back after partying. Neighbours are really noise sensitive, so don't walk around in your shows in the apartment. Be aware that the apartment has no TV nor internet.
---
Ginger's apartment is really cosy but a bit small. Be prepared that front door is tricky, keep trying. Subway station is 2 min walking. Harlem now is a quite and cosy area at any time of the day. Ginger is a very supportive and helpful host, as well as her friend Amisha that helped me a lot when Ginger was out of town.
---
Very cozy (but really small) room. This part of Hrlem is really very beautiful, green and quiet. We worried a little bit about Harlem but finally we did not regret about this choice. The very big advantage of this small apartment is a location. 2 min walking distance from metro station, 20 min by metro to manhattan. Ginger was very kind and helpful.
---