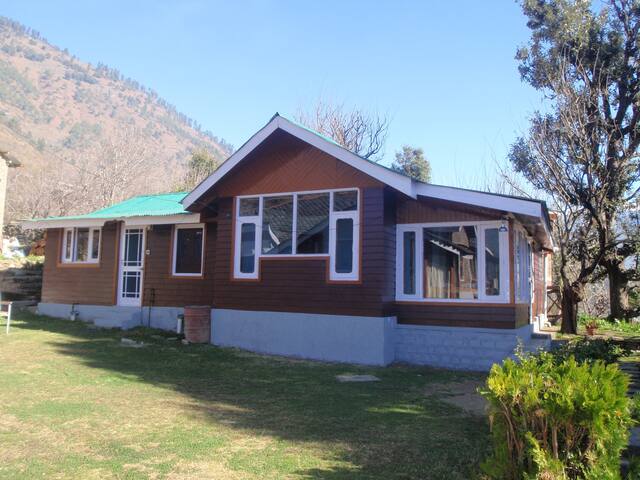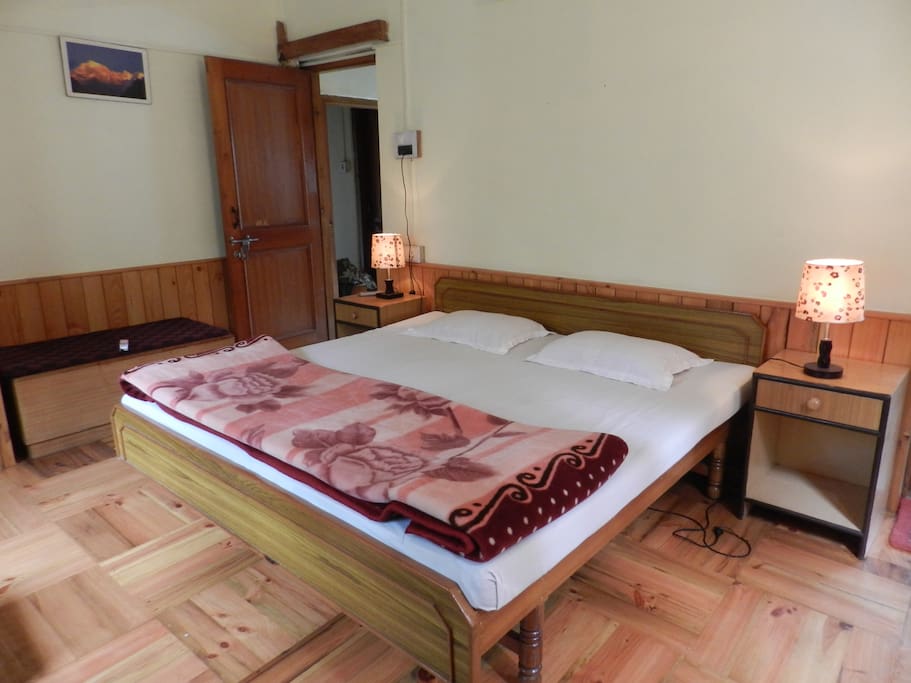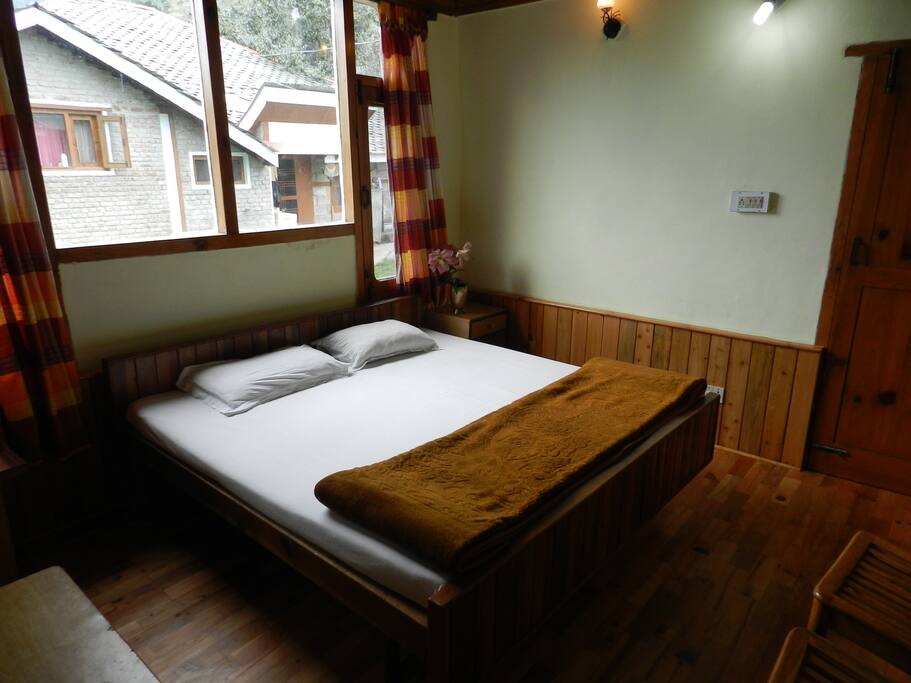 It is one of the 3 BHK unit (cottage-2) in Tree house cottages.. best for 6 pax..
房源细节
Cottage has equally cosy and comfy interiors, rooms with independent accessories and a separate kitchen suite. The view from windows is refreshingly enchanting. It consists of three rooms, a fully equipped kitchen, a verandah, and western bathrooms. This cottage is set between apple, plum and walnut orchards, with plenty of room for camp fires.
n ancient times, the valley was sparsely populated by nomadic hunters known as 'rakshas'. The next arrivals were the shepherds who arrived from the Kangra Valley and settled to take up agriculture. Some of the earliest inhabitants of the region are the 'naur' or 'nar', which is a caste unique to the Kullu valley. Only a few naur families are known to exist now. A naur family in the village Soyal near Haripur on the west bank of Manali was famous for the vast land they owned and their practice of having 'rakshas' as their labourers.
The British introduced apple trees and trout, which were not native to Manali flora and fauna. It is said that when apple trees were first planted the fruits were so plentiful that often branches, unable to bear the weight, would collapse. To this day, apple—along with plum and pear—remains the best source of income for the majority of its inhabitants.
Tourism in Manali received a boost after the rise of militancy in Kashmir in the late 1980s. This once quiet village was transformed into a bustling town with many hotels and restaurants.

Since we try to be eco-friendly, we use resources like water and electricity carefully..Kindly make sure that you switch off geasers, heaters and lights when u are leaving the cottage.
Washing of clothes not permitted.
*Safety is important. Kindly ensure that the Gas is switched off when not in use in the kitchen.
*when you are using kitchen facilities in your Cottage and would like to be dishes to be washed by our staff, kindly inform us. There will be extra charge of Rs. 100/- per day for this service
*We can also provide u home made veg. food on nominal Charges.
Breakfast is available 7.00 to 10am. Dinner order should be placed by 5.00PM
Or you can also have food (veg/non veg.)delivered from a nearby restaurant.
Our stay at Katrain was amazing. Ambrish has been really nice host. He guided us to nearby places to visit which turn out to be one of the limelight of the trip. He also provided proper road direction to enable us to reach comfortably. They serve good home made food. The property is nicely located leaving away hustle of the city. It was proper relaxing gateway for us. Would love to visit again.
---
hi my name is Ambrish. i love to meet new people and currently runnning treehouse cottages near manali. if any question about kullu manali plz ..u r welcome .