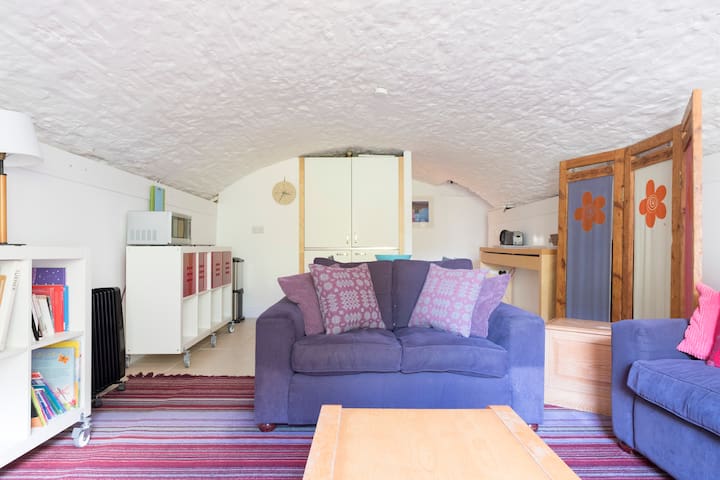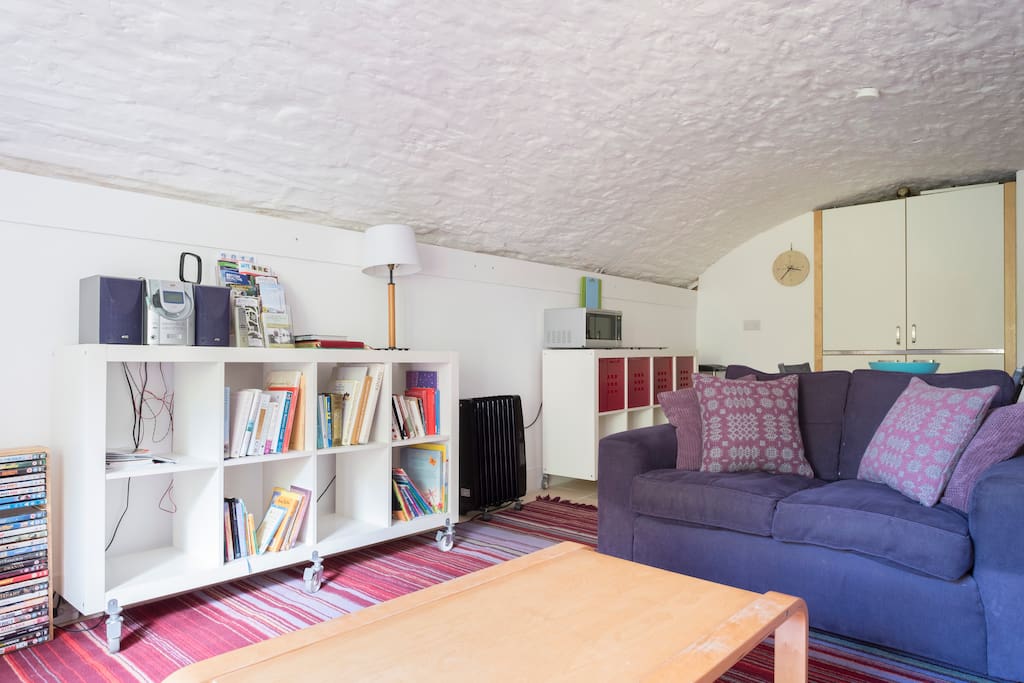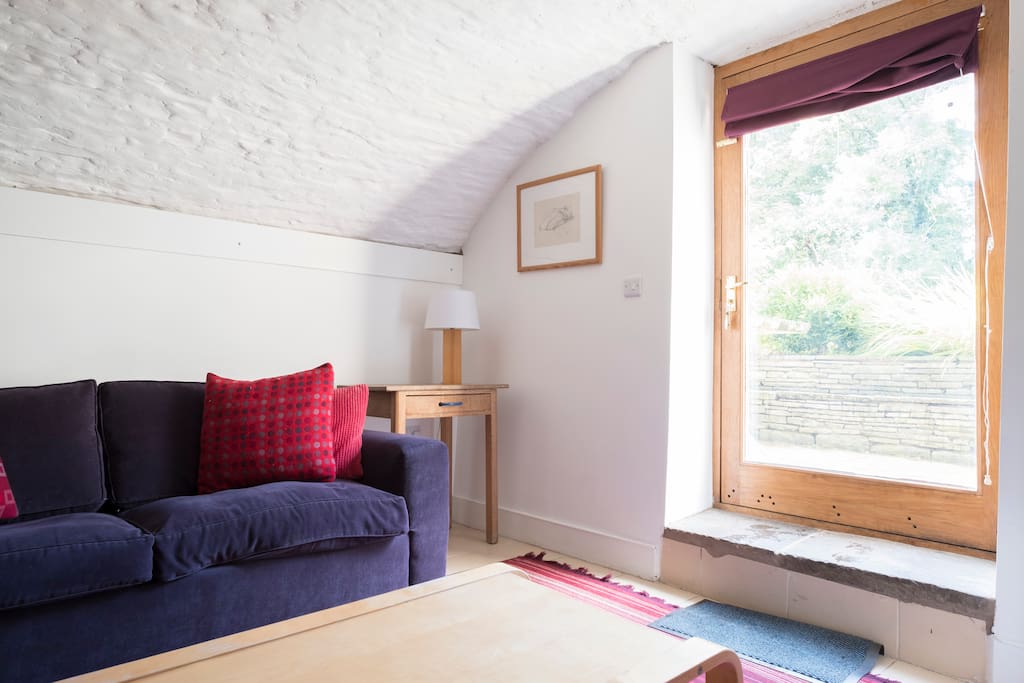 Riverside Basement Apartment
A very large self contained contemporary 1 bedroom stone vaulted apartment. It opens out onto our riverside terrace and gardens yet is only a 5 minute walk from most of Hay's facilities. Consisting of two stone vaulted rooms underneath the main section of the house it forms one beautifully atmospheric, self-contained nest. A wonderful large double bedroom and sitting room with kitchenette and bathroom, it's all you need for a private, away-from-it-all, break.
---
A quirky and fantastic appartment to stay in. Close to town centre but so tranquil. The accommodation had all we needed and the bed was really comfy. Loved the mix of modern and old. Jonny really easy to communicate with. I highly recommend.
---
Great place to stay. Really central to Hay. The apartment is clean and met all of our needs with a small baby. There are some steps to negotiate with a pram but we found a path at the bottom of the garden that led to the main road so we didn't need to use the steps so it wasn't a problem. The bed was really comfortable and we really loved staying here. Thank you.
---
This is a delightful apartment- very clean and comfortable and tastefully appointed. It is 2 minutes walk into Hay, where there are lovely coffee shops, antique shops and , of course, book shops! The apartment has a pleasant garden and terrace to sit in...lovely for an evening G&T by the river!
Hi Caroilne, Many thanks for your lovely review and we're so pleased you enjoyed both the apartment and Hay. Sorry we didn't get chance to say hello and we forgot to tell you that there are only 3 bowls and mugs! Once again many thanks and we hope to see you again Best wishes - Johnny & Catherine
---
My Mother and Father in law stayed here while we stayed down the road. They both loved it and would certainly stay again. Thank you.
---
Really great and interesting place. Don't be afraid of the height - I'm 6 ft 3 and fitted in fine! Easily access into town but yet feels nicely secluded as well.
---