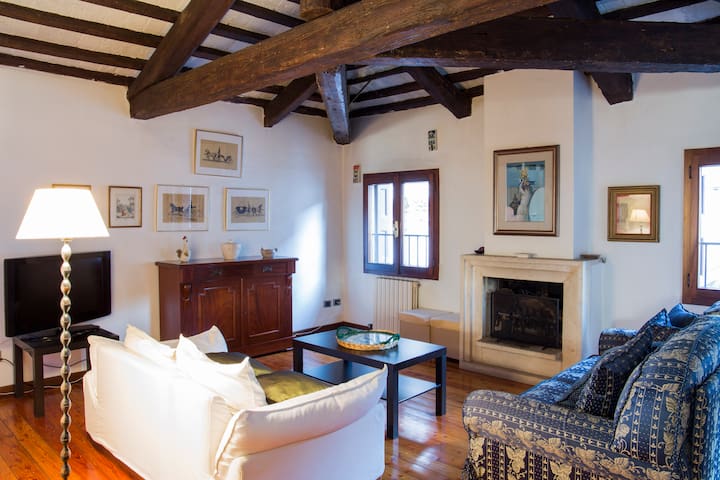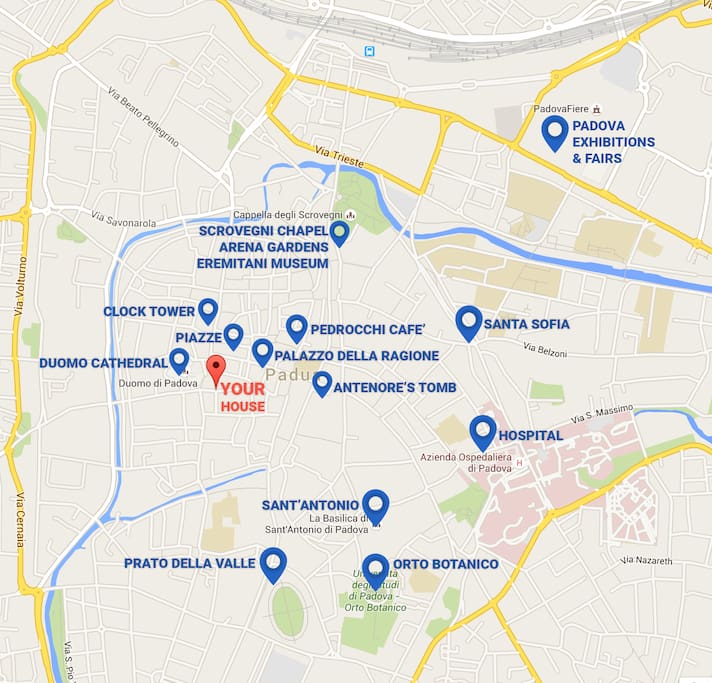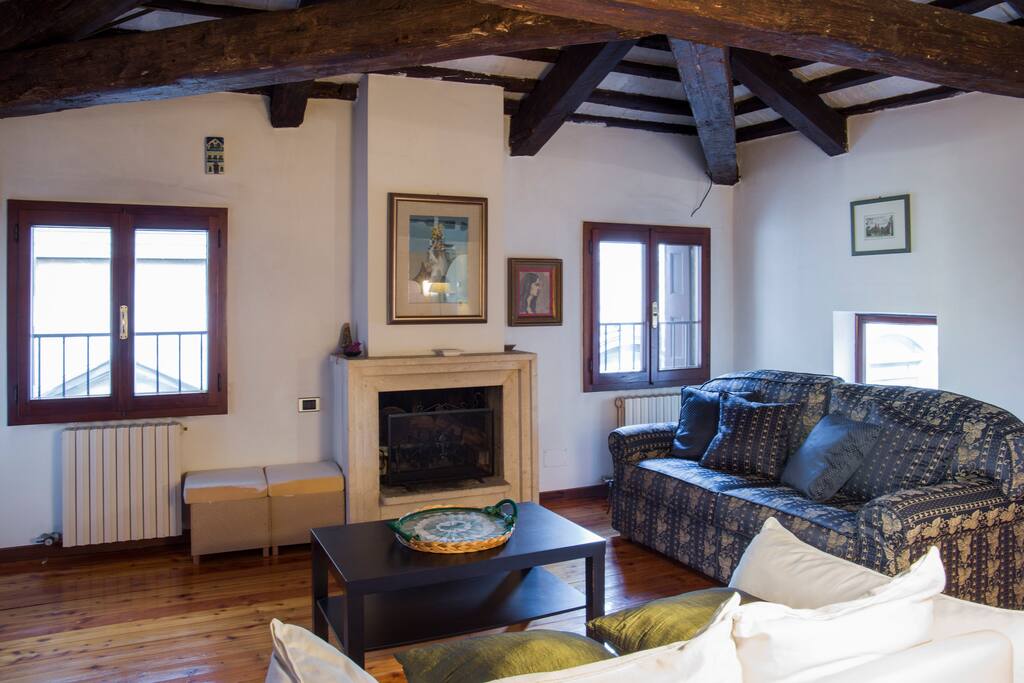 In the heart of Padova a luxury 2 stories flat at the third floor of a 15th century building.
Everything is within walking distance.
房源
This 2-stories luxury penthouse apartment is located in a 15th Century building.
The traditional timber roof construction is visible adding a sense of warmth and coziness to the space.
房客使用权限
The whole 2-stories apartment is available to the guests.
其他注意事项
The penthouse is located at the 3rd floor of a period building, therefore no lift is available.
---
My friend and I stayed for five months in Ambro's apartment while we were living in Padua. The apartment was located directly in the center of Padua with easy access to all the resources of the city. The apartment has a lot of space with the potential of having seven beds if necessary. The rooftop terrace provides a very nice view of the city including sites such as St. Anthony's Basilica. He was very easy to communicate with and helped us solve all of our problems quickly. I would definitely recommend staying here for a short or long stay. We couldn't imagine living anywhere else so comfortably for a five month period.
---
Si arrivava dalla Sardegna e i 15 minuti di ritardo, seppur comunicati, purtroppo hanno fatto saltare l'accoglienza, le chiavi ci sono state consegnate velocemente all'ingresso del palazzo. La casa in generale molto carina, peccato per la pulizia... e il guasto dell'acqua calda... ciò ha compromesso la qualità del soggiorno. La posizione ottima per visitare a piedi la città(URL HIDDEN)
---
The flat itself COULD be lovely; it is in a wonderful location, very central, yet generally quiet, and the main living/eating area is tastefully decorated and it's a great space, but it needs some financial investment to reach its full potential. There was no wifi (despite stating that it did have this), there are frequent power cuts in the flat - involving regular trips up and down 3 flights of stairs to the fuse box - even when very little was actually on, so the power needs an overhaul. Hot water is intermittent - sometimes there is none at all, and when there is, the water pressure is extremely low, so guessing a new boiler is also needed. Also note because the flat is in the roof space of the block it can get very warm in summer as there is no insulation against the heat, despite the basic air-conditioning. If all this is important to potential guests, you would need re-assuring that these issues had been addressed before committing. Explanations, valid or otherwise, were offered but little was resolved and I notice the previous guests had similar problems, yet they still persisted with us. We dealt with Ambro's son, who appears to have been given the task of handling the queries. Padova is a truly beautiful and historic city, with superb shops, restaurants, cafes and markets and convenient for a range of other Italian landmarks - Venice, Bologna, Vincenza, Verona, Lake Garda to name but a few, and ideal to use a base. With the right attention, Ambro's flat could be the perfect starting point.
---
We loved Padova and the area was ideal for a relaxing break. Train connections to Venice and Verona are great. The apartment is big and quiet. Well kitted out, but the electrical issues with wifi, fuses tripping and lighting, plus showers running cold detracted somewhat from the overall experience of the apartment. It is located in a lovely building and close to everything we needed, but quiet enough for us to feel safe and secure. Other people in the building were very friendly too. The host being on holiday during our stay made responses slow, though his son tried to help and his insight and efforts were very much appreciated.
---