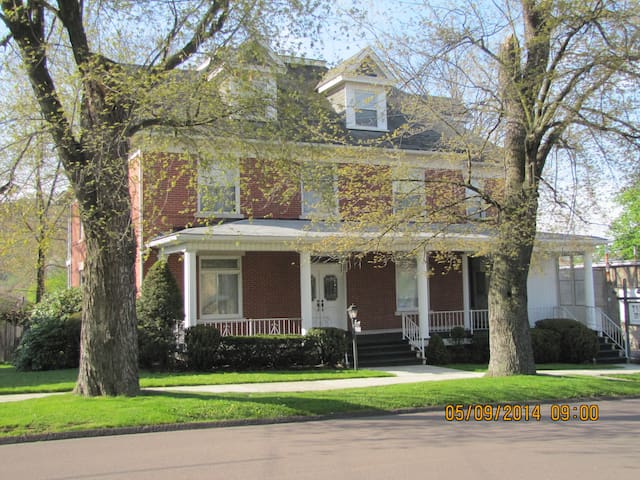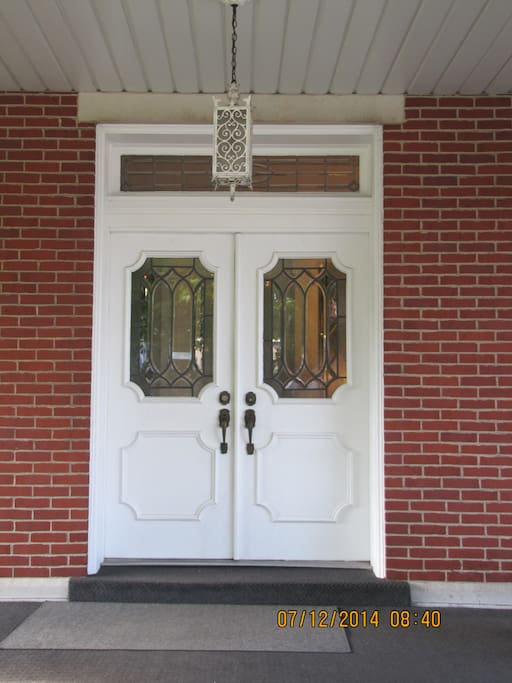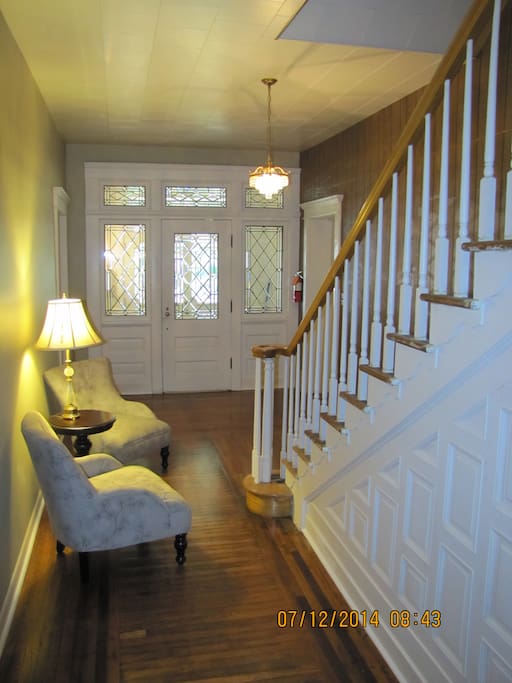 Yoder's Big Savage Suite King Bed
Yoder's Guest House是1901年建成的独特的红砖建筑,原来是医生的住所和做法。我们距离大阿勒格尼通道仅几步之遥,步行即可到达几家餐厅和酒
Yoder's Guest House is a unique red brick building constructed in 1901. It was originally a Doctor's residence and practice. We are located a few blocks from the Great Allegheny Passage and in walking distance to several restaurants and bars
---
Awesome experience. Very clean and comfortable. We biked in from the GAP trail and Denise was very accommodating. There was a secure locked basement area to keep our bikes. We stayed on the third floor, which was basically a little apartment. Nice Beds. Air conditioned. A living room area to hang out. A kitchen with fridge. Serve yourself breakfast in the morning (on the first floor). Could not ask for more. Would definitely stay there again if we bike the trail again.
---
Excellent experience! Denise greeted us warmly and explained all we needed to know. She gave great advice about the area and where to eat. The King Savage Suite was exactly what we needed! We were travelling with our 2 adult children and needed the 3 beds. The guesthouse is clean, well-decorated and spacious.
---
Our stay at Yoders was great. First of all, Denise was so accommodating, waiting for us as we got into town late because of traffic. The accommodations themselves (we stayed in the two bedroom suite) were great. Very clean, comfortable, and quiet. The breakfast assortment was also nice and the house itself was well appointed. I highly recommend staying here.
---
Denise and Charles met us at the Motel and were very helpful. The unit we stayed in was on the 3rd floor and was very spacious and comfortable with a full kitchen. A full breakfast was provided along with a home made slice on our second day. Meyersdale is an old town with an interesting history and we visited Frank Lloyd Wright's "Fallingwater" while in the area. This was a lovely day trip over some scenic roads with opportunities for walks in warmer weather. Highly recommended!
---
We are from a suburb of Philadelphia but have always enjoyed the Meyersdale area. My father's (Rabbit) family had a hunting cabin in the area that I always loved visiting as a boy and young adult. I remember good times in a quiet setting without all of the crazy, busy city life. …