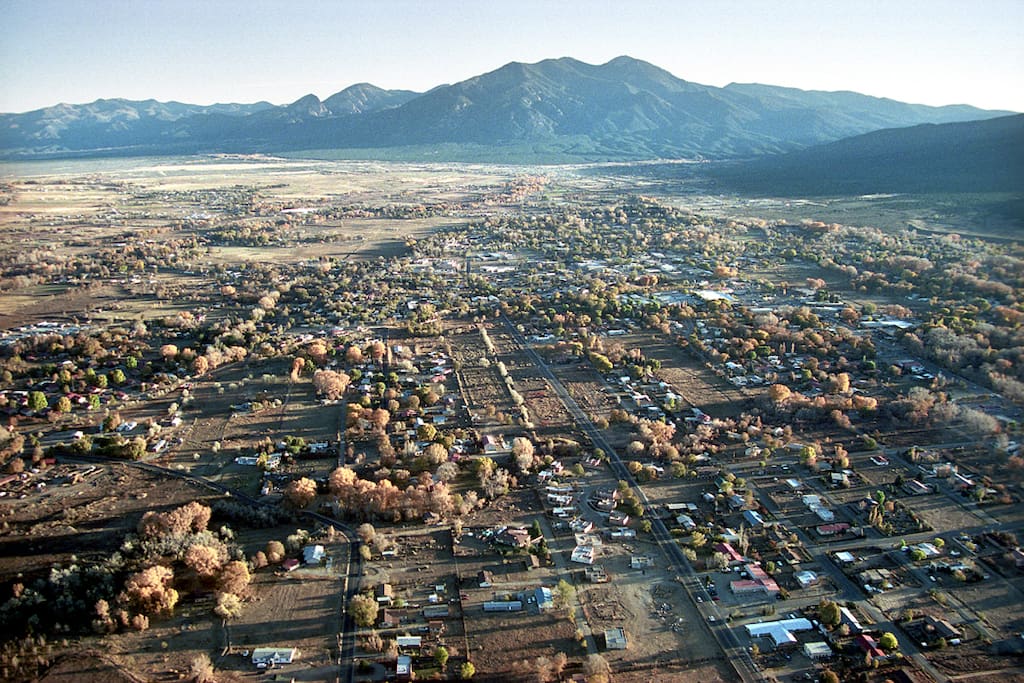 Short walk to Taos plaza, custom-built artist's studio is the perfect sanctuary for working on your creative endeavors. Painters, writers and musicians are most welcome to this simple, comfortable and Zen-like studio to free your minds and focus.
---
My needs for this visit to Taos were simple, this studio fit the bill for what I desired for my working get-a-way. It was spacious, quiet, light filled and naturally cool (it was hot in Taos during my July visit). It is outfitted with a simple kitchen that had what I needed to provide most of my own meals. It is a short walk to the center of town, where lots of productive distractions await if the need arose. It is tucked in a leafy neighborhood that remains on the quiet side day and night. Seamus was present at the beginning to meet me and show me the ins and outs of the studio. During the entire process, he was responsive and helpful when called upon. There are neighbors in the adjacent house, but the large studio is designed for privacy.
---
Seamus was very communicative and Accomodating. The space was fantastic, lots of character and great acoustics for musical composition. Having so many retaurants within walking distance was pretty cool as well. All in all an awesome base from which to enjoy Taos.
---
This was the perfect studio for my month-long retreat to Taos. Spacious and Quiet is the perfect description for it. I was able to get away from my hectic NYC-paced life, and meditate, contemplate, and work on a new direction with my art. I really found it a haven. Seamus has it set up in such a simple, but yet cozy way. And he even had coffee and a few basics there when i arrived from my long trek. The studio kitchen is fully furnished, so no worries about not being able to cook there. In addition, living in NYC with space at a premium, I only have a shower, so I looked forward to enjoying hot (the water is very hot, if you want it) baths. The place looks exactly as portrayed in the photos. The bed is a futon, but comfortable enough. Also, the historic district of Taos is within walking distance, and has many shops, museums, and restaurants. I absolutely loved Taos, and Seamus really helped to make my initial stay there a memorable experience. I'm looking forward to returning!
---
I found the studio quiet, spacious, with good light and convenient to the plaza and shopping areas. It is conducive to retreat and creative endeavors and I was able to get a lot of writing and research done during my stay. Seamus was open to feedback and tried to accommodate my needs, providing a table for me to work on while there.
---
I work as a fine art painter ( working in a representational style and specializing in portraiture. When I first found this property near the Taos plaza, I had a vision for it as a place for visiting artists, musicians and writers. It is quiet, cozy and convenient walking distance to everything essential including an art supply store (

The studio was custom built with artwork in mind. The large windows face northerly giving plenty of steady natural light year round. The floor is poured with radiant heat and open so you have plenty of room to spread out with your work.

I've given presentations here as well as painting workshops. Musicians and writers have been here already and thoroughly enjoy the creative environment.

If you are looking for a place to create your own work or want to host your workshop, please be in touch!
语言:
Español、Français