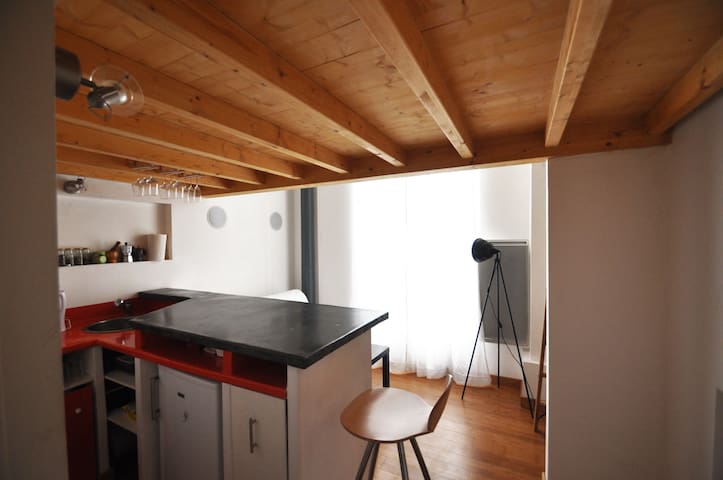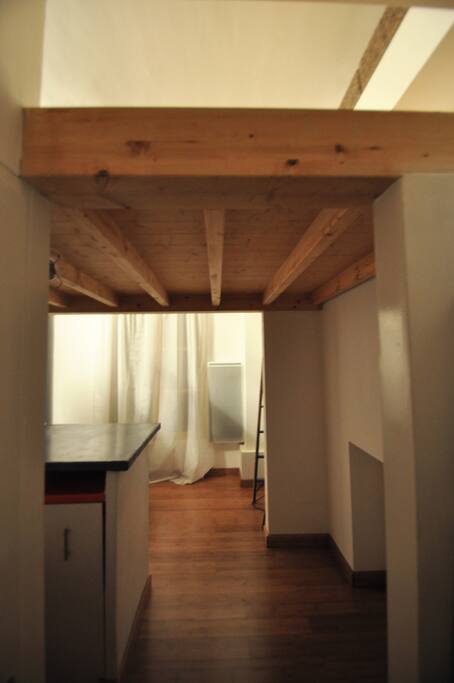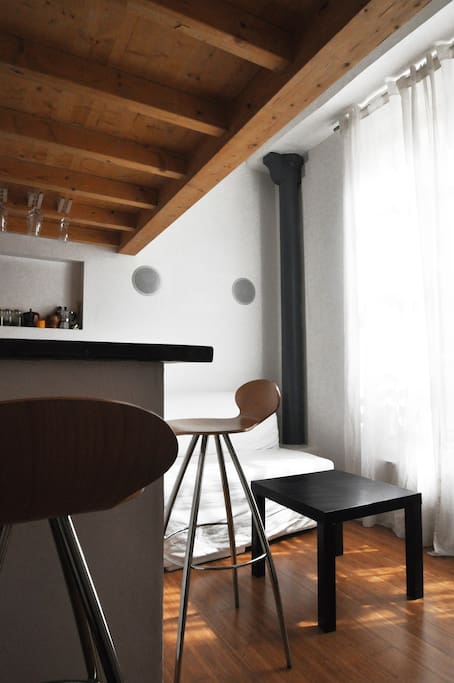 Duplex unusual in Belleville
Duplex flat in the heart of Belleville.
You will find all that you need inside, for a romantic weekend or for a weekend with your friends.
Unlimited Wi-Fi 24 hours
Welcome in Belleville!!!
---
Staying in Paolo&Estef's Dupelex has been awesome until now. No surprises at arrival, the place is great, neighbours are really nice! You just have to walk out the front door in the morning to get your hot croissant. You have a Self Service Washing machine attached to the building for your clothes. A very good and cheap supermarket 2 minutes up the road. There is much more I could say on this great apartment. One of the most important things is the localisation, that is great, you can go to all of the best places in Paris in less than 15 minutes. But you don't even have to go far all the time you have the Canal Saint Martin tat is beautiful during the day and also at night, 5 min from the apartment, or the big parc Buttes de Chaumont for sunny Sundays where you can see beautiful views of the sacrée cœur and the Eiffel tower. I could go on and on...Just know that this is one of your best choices if you really want to experience Paris. Paolo & Estef have always been there when we needed. AND Still loving it!
---
Very good communications with Paolo who responded quickly to my messages and was very helpful. I didn't meet him directly but inside the flat he left a notebook full of good tips for bars and restaurants in the neighbourhood. The flat itself is small but has so charm, the interior is well organised and has been renovated with good taste. It's also very clean. However, as said in some other reviews, the problem with this flat is the noise because it is actually more like a converted workshop than a proper flat. It's at the ground floor next to the building entrance door and more importantly it shares a wall with the bakery next door (which starts working at 1am) so you hear the noise coming from it. It's bearable (it's not like you were close to a bar or night club) and sounds more like a quiet washing machine noise but ear plugs might still be recommended.
---
Bien placé et atypique, ce logement est fonctionnel. Mais il vaut mieux ne pas vouloir profiter des nuits pour se reposer, en effet, entre la porte d'entrée de l'immeuble située à moins de deux mètres du lit qui claque en permanence et le four de la boulangerie voisine situé contre le mur du lit.... Sans parler de la porte de la relève de la boulangerie qui est claquée toute la nuit et la fenêtre sans occultant...
---
Smooth communication with the owners, timely receipt of the key. Apartment is clean and in good condition. Only shortcoming is the big noise which is coming from everywhere: the neighbours upstairs, the corridor, the courtyard and more importantly - probably - the bakery next door. Earplugs are strongly recommended!
---
We had a great experience with the house. Someone came to meet us with the keys as soon as we arrived and showed us around the flat. The place is pretty tiny but it's perfect for a couple. The location is great- off the beaten track a bit, which is good, and you've got a yummy boulangerie RIGHT next door! 5 mins from Belleville metro. House has everything you need (plates, microwave, towels, iron...)The only thing I'd critisise is the bed... Quite uncomfortable. But then again, by the end of the day, you're so tired from all the tourism that you'd hardly even notice!
---
Non possiamo fare a meno di miglior modo per confrontarsi con il mondo! A presto.

语言:
English、Español、Français、Italiano、Português