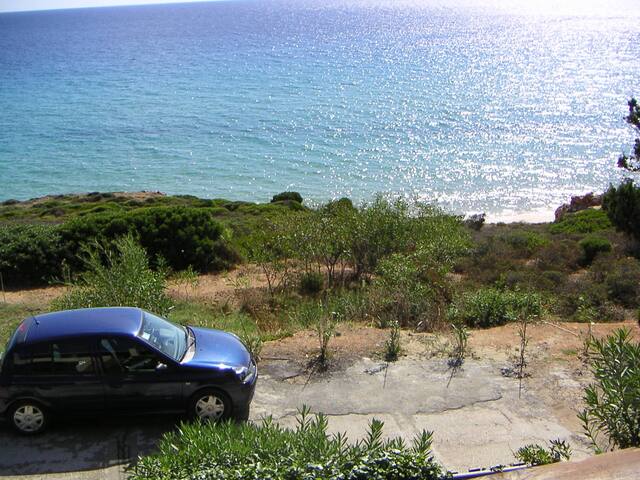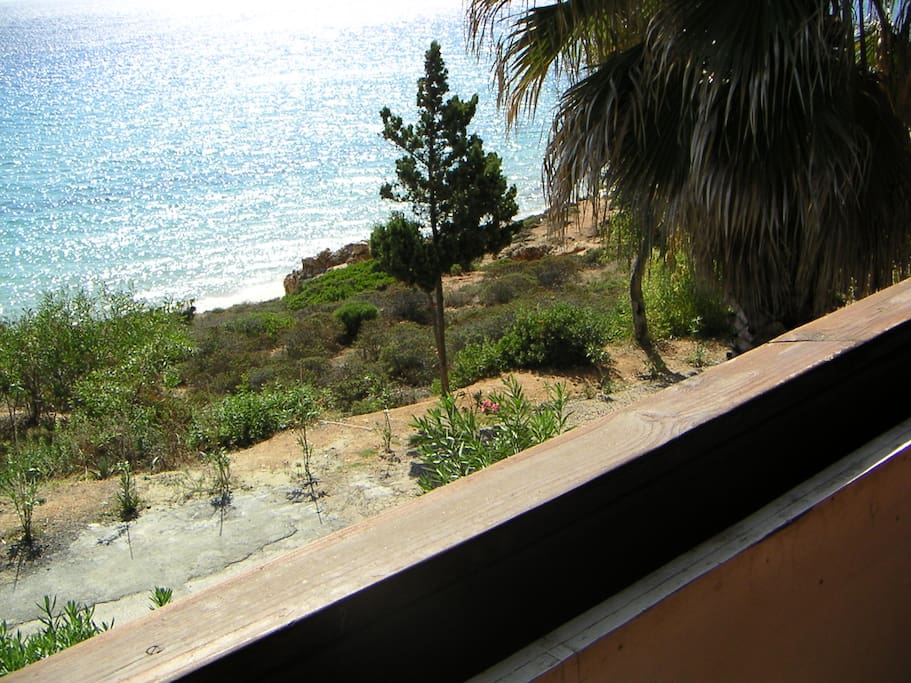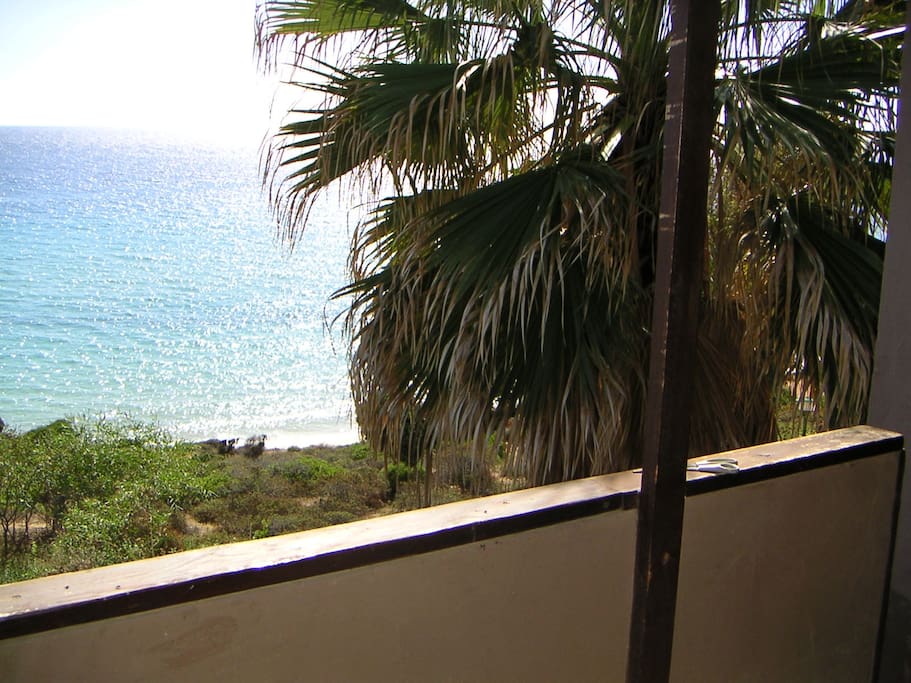 房源细节
I do not know how to describe this beautiful attractive location! The sea-facing house is at the Pinus Village, 30 km from Cagliari, on the first floor with a terrace where you can eat and relax. From here you can admire the depth and the unique color of the sea, something like being on a cruise ship! The house has two bedrooms, one with a double and one with a bunk bed, a mezzanine with two beds, a kitchenette, a lounge with fireplace. Distance from sea: 0, 6 km from Pula, 30 km from Cagliari, 3 km from Chia. Refrigerator with freezer, washing machine, oven, color TV, bus service on site. Don't miss it!
Wir hatten eine gute Zeit in Pinus Village, tolle Aussicht, tolles Wetter, tolles Meer, aber die Wohnung war wirklich nicht sauber. SCHADE! Das Badezimmer wurde definitiv nicht geputzt, bevor wir gekommen sind! Es waren z.B. noch Seifenreste in der Schale. Wir hatten auch leider nur 2 Handtücher (ein großes & ein kleines) für 3 Personen/1 Woche. Das Bett auf der Empore war nicht zu benutzen, da dort auch alte kaputte Möbel gelagert worden sind. Unbedingt eigene Moskitonetze mitbringen, da die vorhanden Netze kaputt sind! ........ Dafür habe ich aber einen wunderschönen Sonnenaufgang sehen dürfen! Und jetzt muss jeder selbst entscheiden!
---
location is great, easily accessible approach for swimming by rocks directly in front of the apartment, sandy beach 1 min walk, dune beaches all around in few minutes driving, fresh fruit from street sellers view - just marvelous is it clean? no, I hoped it will after all this comments, but no, it was cleaned though, by the smell when we entered one would say with some heavy chemical that was splashed around - and we came with a cowling baby - so we re-cleaned... luckily we did not need beds on the gallery, I did not even climb there, my 3 year old son did though and always had to be washed when he came down mosquitoes were killing us - the holes on the mosquito nets filled with a paper tissue are just pathetic
---
Wir waren mit der Wohnung und der phantastischen Sicht als auch mit der Lage sehr zufrieden. Jedoch gab es ein paar Missverständnisse, was die Reinigungsgebühr betrifft, da dies noch nicht gesondert in der Airbnb-Rechnung aufgeschlüsselt ist und uns bis heute noch nicht klar ist, ob die Reinigungsbebühr nun inklusive oder exklusive dem Preis war, den wir bezahlt hatten. Antonio war sehr verständnissvoll. Die Wohnung hatte alles was man brauchte und sogar noch einen Sonnenschirm. Man sollte vorher genau ausmachen wann und wo die Schlüsselübergabe bei An- und Abreise gemacht wird.
---
Unseren Gastgeber Antonio haben wir nie gesehen, nur einmal telefoniert. Wir haben sie Schlüssel von Alessio bekommen, der sehr nett war. Leider sprechen wir wenig Italienisch und er wenig Deutsch. Kommunikation auf Englisch war nicht möglich. Alessio war aber sehr bemüht. Die Wohnung war ok. Der Blick auf's Meer gewaltig.
---
Appartment is situated in a gated community (compound). You have to take the car for everything: supermarket, bars, except for going to the beach. This appartment was not clean when we arrived. We found pubic hair on the floor of the bathroom. The contactperson Alessio is not very helpful: he does not explain how and where to leave garbage, he hardly explains where to find the washing mashine (in a dirty washing cabin). Asking 50 euros for "biancheria" for non-ironed sheets which you have to put yourself on the beds is too expensive!
---
Ich schließe mich der Beschreibung von Rick an. Die Lage (sowohl die Umgebung als auch die Lage des Hauses in der Siedlung - direkt am Meer) ist so traumhaft, dass man über alles andere hinwegsehen kann. Alessio ist übrigens herzensgut und hilfsbereit. Trotzdem war ich froh über die paar Brocken Italienisch, die ich verstehe.
---
Vorrei raccontarVi tante cose di me, ma lo spazio non sarebbe sufficiente.. Dai 18 anni sono stato in giro per il mondo a fare esperienza nel campo alberghiero, nei migliori hotel, ristoranti, navi da crociera, fino al famoso treno Orient Express. Ora ho deciso di rientrare nel mio paese e occuparmi del B&B ''Su Cantaru'', e far diventare questa piccola casa un piccolo hotel di charme. Vi preparerò piatti Bermudiani, cocktail dell' Alaska, Vi organizzerò serate indimenticabili a lume di candela. Amo il mare, mi piace pescare, raccogliere funghi, mi diletto a piantare ortaggi e curare i fiori, ogni tanto invito gli amici in cantina a degustare i vini e gustare le novità gastronomiche, organizzo gare di cucina per il miglior piatto. Amo la musica classica, il teatro e la lettura, che nei mesi invernali mi godo vicino al caminetto....
语言:
English、Français、Italiano