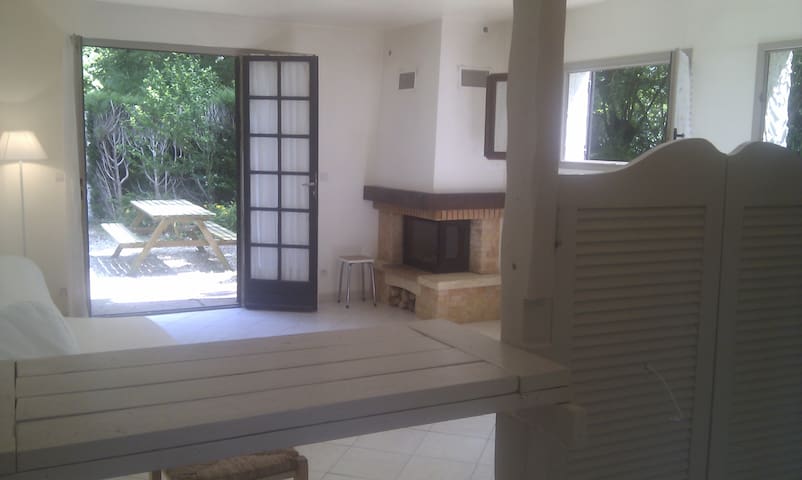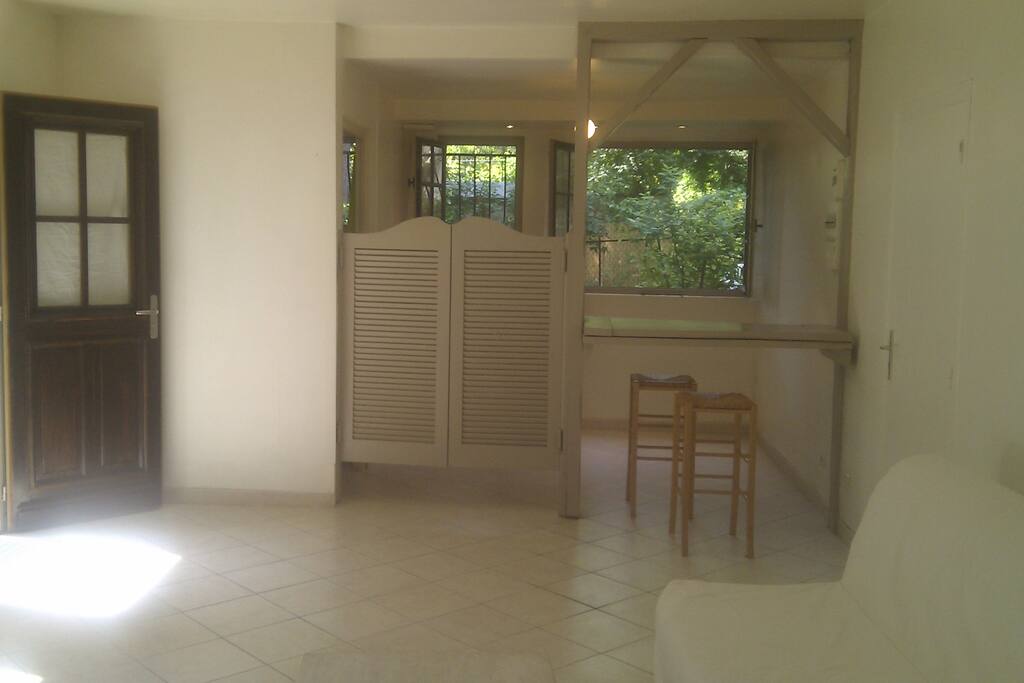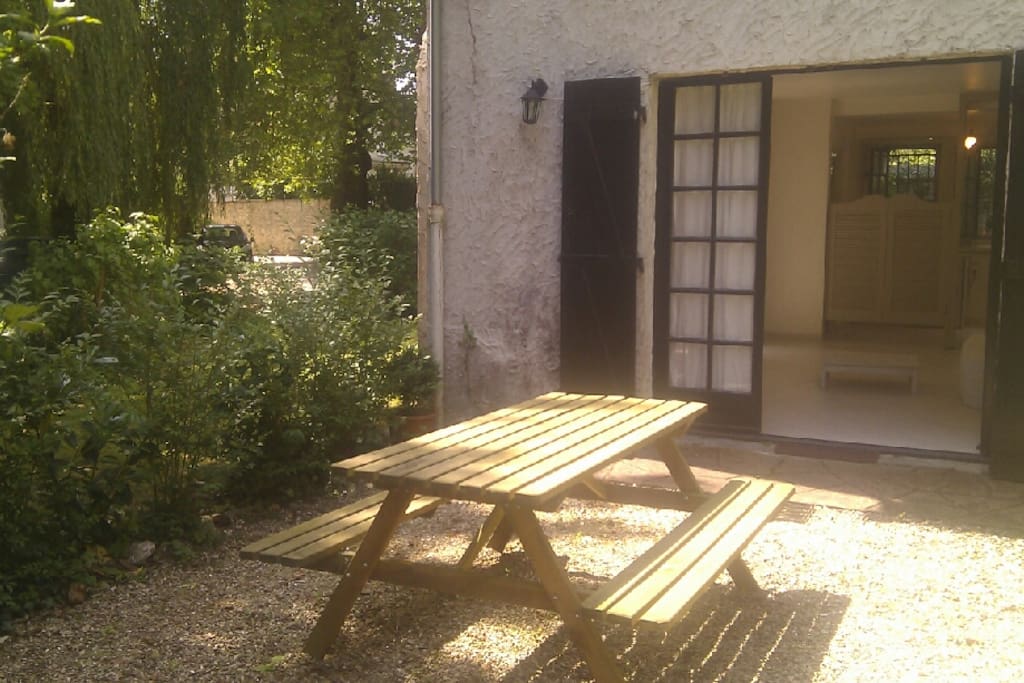 Clear and charming studio
Clear and very pretty studio with private garden in a nice residence close to the forest of Fontainebleau. Samois-sur-Seine is a very pretty French Village along the river where many artists and poets came (Victor Hugo, Ravel, Debussy,..).
房源
Very charming village along the Seine and the forest of Fontainebleau is all around. Nice place to have a break or make sport, walking or climbing. 1 studio and one chimney and a personal garden, big trees and many birds. So a way of life of 'Bords-de-seine' like in 1900! Domestic animal is accepted.
---
Spent several pleasant weeks in July-August in this bright efficiency apartment located behind the much larger "Residence" of historic note from the early 20th century. With an adjoining private outdoor area and picnic table, comfortable bed and plenty of hot water, it is minimally furnished as described. One needs a car as it is not located close to a boulangerie to get fresh croissants or a baguette for breakfast or to any other stores. It is, however, close to the beautiful Seine for nice walks and access to few restaurants along the quai that open later. Olivier was genial and always responsive via text and provided ample instructions prior to arrival and on how to operate all appliances.
---
We had a rather poor experience with this listing. While the host was jovial and welcoming, the place was very rustic and in need of a thorough cleaning. I'm sure the place could become quite charming given some renovation and cleaning, but given the current state we didn't feel comfortable staying.
---
We were disappointed by the fact that there were no beds, only a matras and a sleeping couch. Pillows were stinking. Bahhhh But we were mostly disappointed for the fact that the studio was very very dirty.!!!! The floor, the bathroom and the kitchen were absolutely unacceptable dirty. We have been cleaning for 2 hours to get it a bit better, but still we feld not comfortable. Even the dishes were not cleaned. I travel a lot but have never seen this before….
Hello Eric. I'm very sorry but the studio wasn't ready when you arrived. I was in holidays and asked in emergency to a neigbor to prepare it but he didn't do it ... Now you have new pillows, new matras and two additional foam mastresses if necessary. If I 'd known that I wouldn"t rent it to you ! Now everthing is perfect. Olivier
---