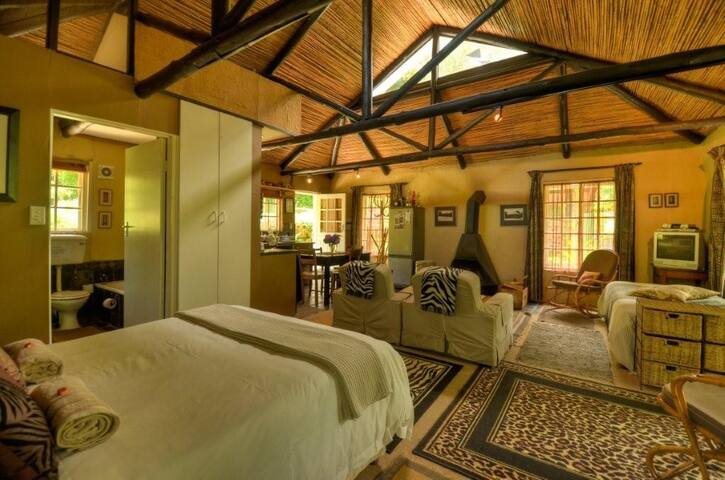 Romantic Studio-Cottage in Hogsback
Studio cottage with king bed and single "stack" beds. These beds are ideal for 2 children sharing with parents. As it is open-plan it is only suitable for a couple or small family. Fully equipped, Wi-…
Hogsback, Eastern Cape, 南非
Maple Grove is situated in upper-Hogsback, and has a true forest feel yet still close enough to the village to enjoy peace and quiet, as well as close proximity to pubs, shops and restaurants.
The Cottage and The Cabin have covered parking and the The Chalet has private parking but is not undercover.
In 1997 we purchased the vacant land, on which we built Maple Grove.
The only structure on the property when we purchased it was a stable which stood where the existing cottage is now.In early 1998, …
Although servicing of the cottages and laundry is not included in the fee, this can be arranged during your stay if required.