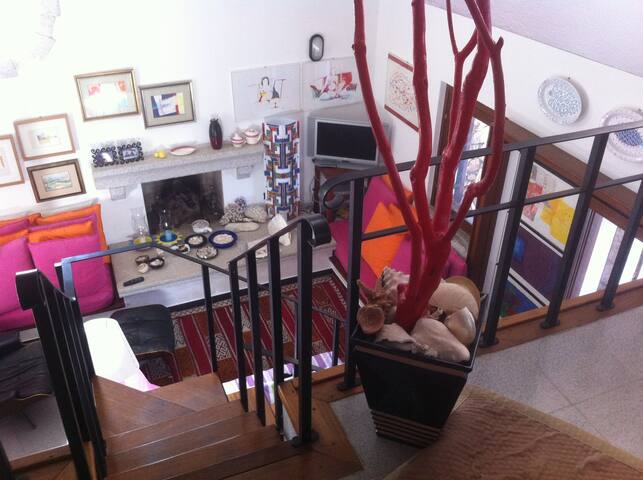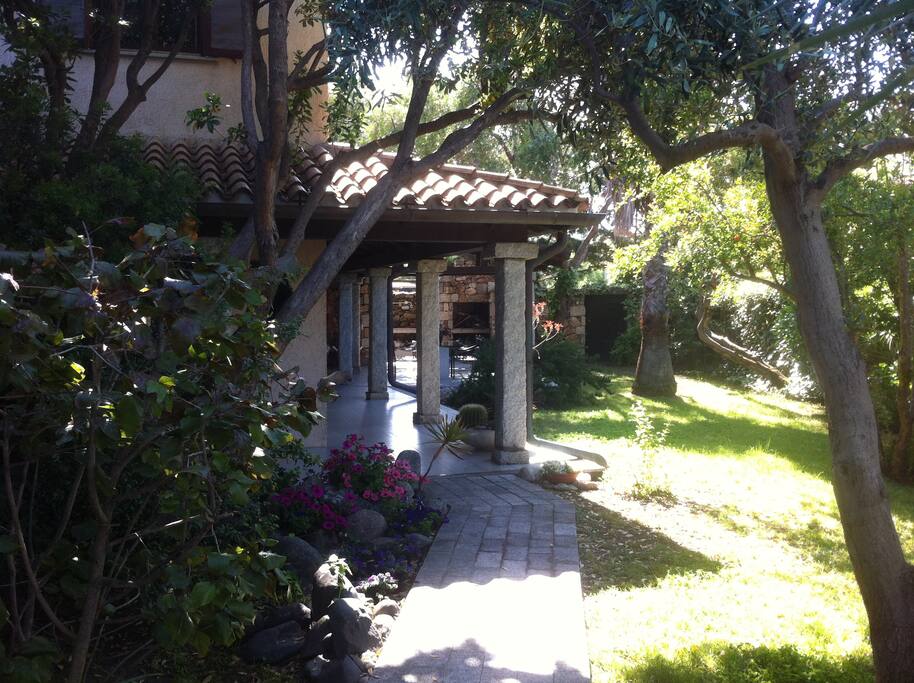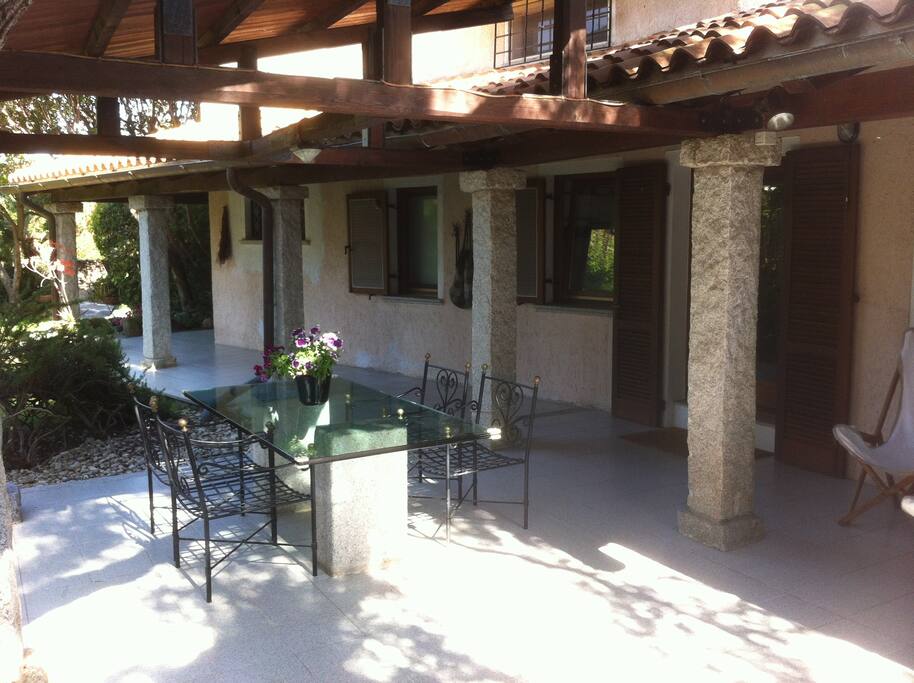 in the town center just a few minutes from the sea
房源
The 100 sqm apartment located on the ground floor of a villa surrounded by greenery with private entrance has a large garden, two outdoor patios with tables and chairs, outdoor fireplace, outdoor shower with hot water, kitchen and two double bedrooms , a bathroom with dressing room, a lounge equipped with three sofa beds air conditioning and and a lovely mezzanine floor where you can read in peace.
The very central location means that all the shops and services offered by the lively town of San Teodoro are easily accessible.
San Teodoro, just 20 minutes from the port and from the international airport of Olbia, represents the perfect combination of natural beauty unique in the world, services for families and nightlife every night in the historic center is a market of Sardinian and various attractions for children, plus a wide choice of restaurants and nightlife of the most popular on the coast.
Just 500 meters from the beautiful and equipped beach "La Cinta", 4 km long, famous for its fine white sand and crystal clear water much to remember a Caribbean beach, has picnic areas and a part free beach still wild and often deserted.
La Cinta is the backdrop to the beautiful San Teodoro lagoon, this nature reserve is a refuge for many species of migratory and resident birds in danger of extinction including the flamingo, you can visit atraverso the various paths or by boat.
What draws so many other famous beaches (Coda Cavallo, Brandinki, Puntaldìa, Lu Impostu, Taunanella, Cala D'Ambra, etc. ..) and many hiking (trekking, canyoning, caving, dyving, horse riding etc. ..) with the Gulf of Orosei source of Gologone nuragici and villages as well as the famous caves of Bue Marino last refuge of the monk seal extinct in the Mediterranean and Tavolara Island and the archipelago of La Maddalena both nature reserves.

---