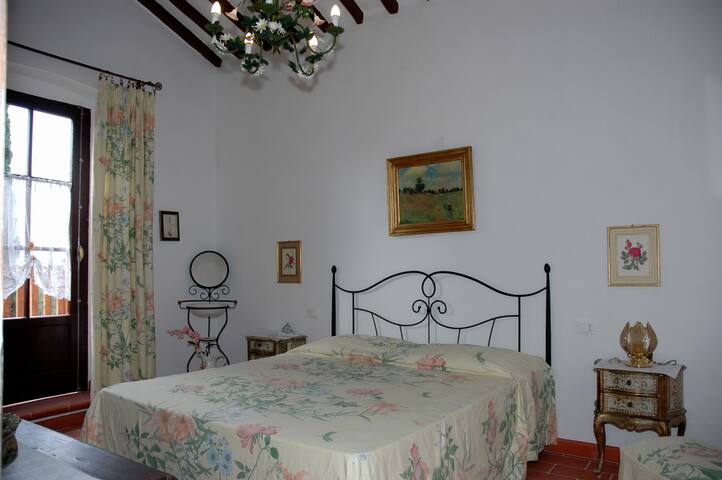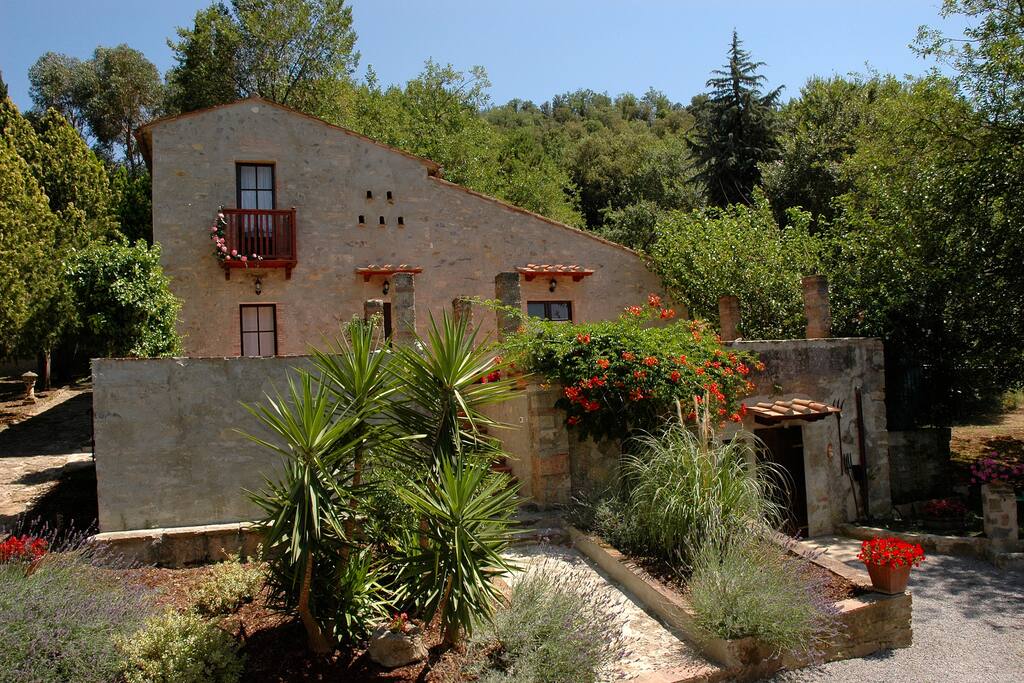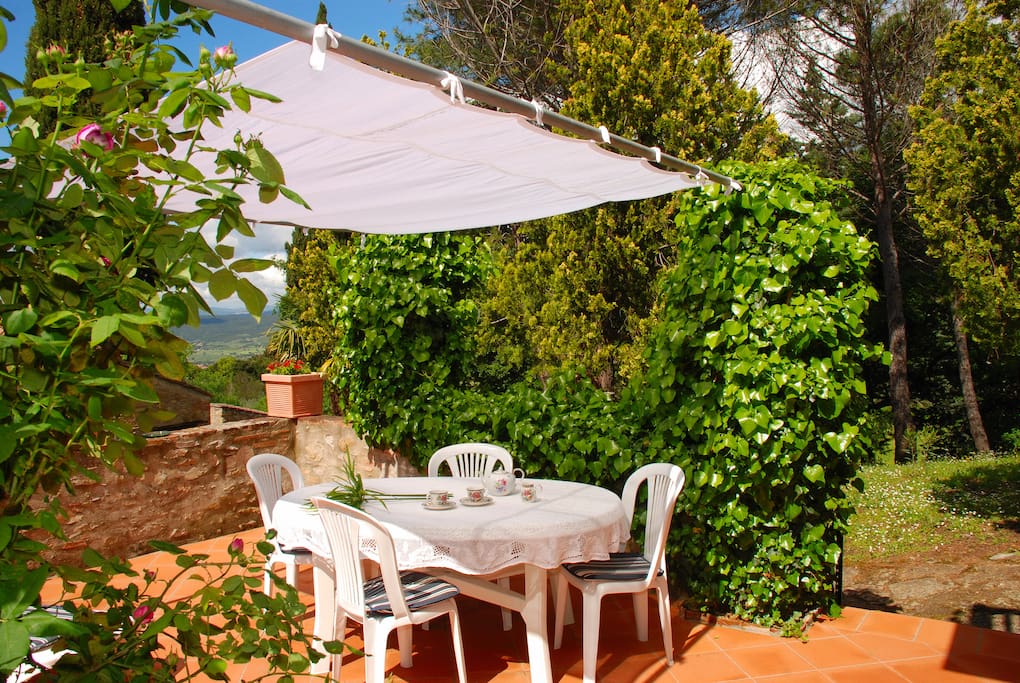 Apartment "Giulietta", 50 m2
1 kitchen
1 bathroom with shower and toilet
1 bedroom with one bed (1.60 x 1.90 m)
1 bedroom with two beds (85 x 1.90 m)
1 terrace (25 m2) for al fresco dining with sunbeds
Parking
房源
Country House "La Villa", Gavorrano, Prov. Grosseto, Italy
The stone built country house "La Villa" is situated in the rolling hills of Tuscany amid 24 hectares of rich vegetation with his own source near the town of Gavorrano and the city of Grosseto.
"La Villa" is approximately 10 km (Puntone) from Mediterranean Sea and the beautiful beaches of Cala Violina, Casetta Civilini (4-5 km before Punta Ala), Puntone, Follonica and Castiglione della Pescaia. The renowned Pelagone Golf Club is only 8 km away. The closest little village is Filare (2km), and the larger Bagno di Gavorrano with more shops a 7-8 minute drive away. The town of Follonica is about 20 km from "La Villa". Beautiful are the little villages Scarlino and Gavorrano.
A well-maintained country road (750 m) leading to "La Villa". Since the area is protected by "La Villa", the road may not be paved.
On the property are four houses. The main house with five independent rental apartments, house Aurelia on a little hill, the middle house with two flats "Romeo" and "Giulietta" and the lodge "Rondine". Conservation of the building's originality was paramount during renovation. Interior furnishing and decoration has maintained the unique charm of this beautiful old property. The originality of "La Villa", the tranquility, and its proximity to the Mediterranean beaches at Puntone and Punta Ala impressed our first guests. We are delighted with the favourable response and pleased to offer "La Villa" for your holidays.
We rent comfortable and spacious flats from 1-5 rooms in the main house, the house "Giulietta and Romeo", lodge "Rondine" for 2 persons and house "Aurelia" for 4-5 persons. Each flat has his own private entrance. A large communal kitchen on the ground floor opens, via separate doors, onto two verandas for "al fresco dining", Located in an adjacent courtyard is a large barbecue. Garden furniture is supplied for use on the property.
We are pleased to have you as our guests and wish you already very nice and relaxing holidays in our apartment.
"Giulietta", middle house, ground and upper floor, apartment for 4 persons
•1 kitchen (gas stove with four burners) with table and exit to the terrace
•1 bathroom with shower and toilet
•1 bedroom with one bed (1.60 x 1.90 m)
•1 bedroom with two beds (85 x 1.90 m)
•1 terrace (25 m2) for al fresco dining with sunbeds
• parking for "Giulietta"
房客使用权限
If you don't take your own bath towels and bed linen with you, please pay Euro 12.--/person at your arrival.
---
Ottima sistemazione in una location meravigliosa, decisamente per amanti dell'isolamento che voglio allontanarsi da situazioni caotiche. Mare relativamente comodo. Consiglio vivamente di arrivare con la luce, trovare la casa la prima volta non è semplicissimo. Oste e referente sul posto sempre disponibili e veloci nelle risposte
---
Accoglienza molto precisa e professionale. Cercavamo una sistemazione molto tranquilla nell entroterra e la abbiamo trovata..... Residenza immersa in un ampio giardino molto silenziosa. Relax e riservatezza assicurata. Abbiamo diviso la nostra vacanza tra visite in località storiche e giornate di mare nella servilissima punta ala. Felicissima anche nostra figlia di 3 anni e mezzo.....
---