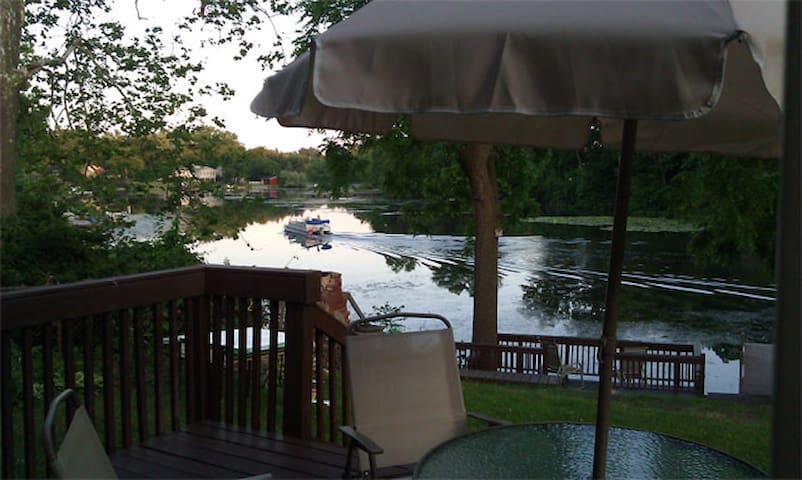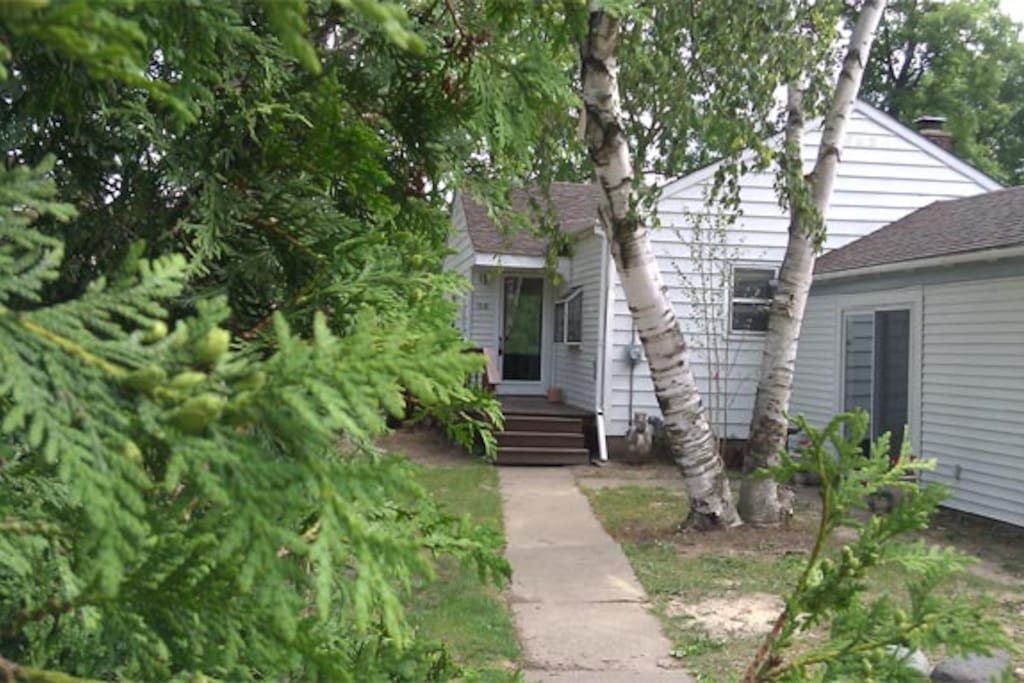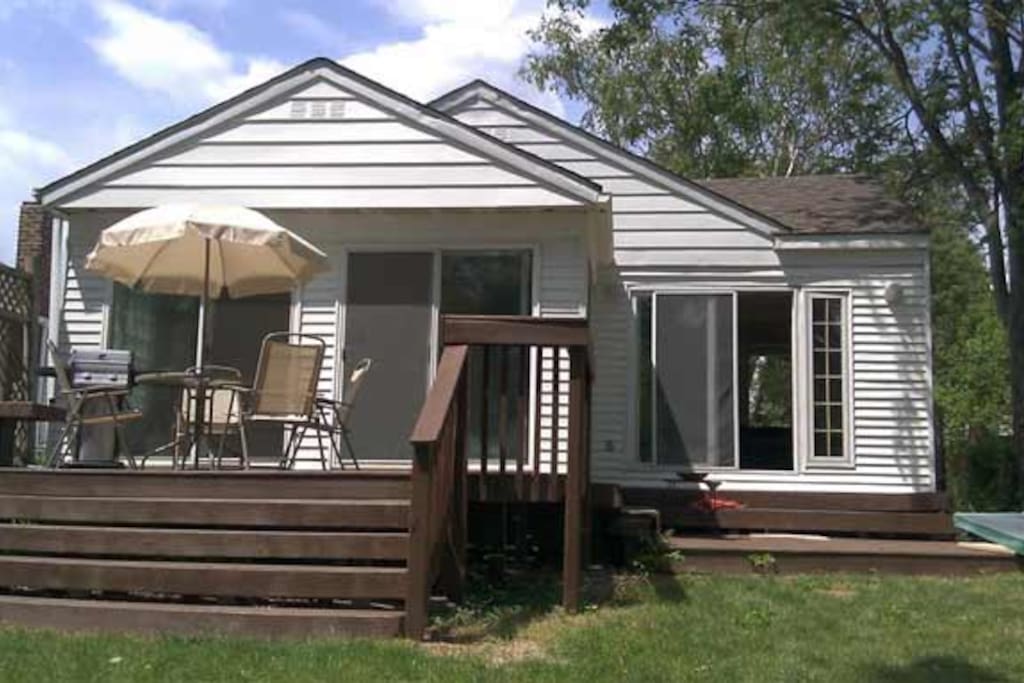 我们的家将在9月份推出。去年十一月,我们有一个客人入住3个月。他们喜欢这么多,他们穿过夏天!
Our home will be available in September. We had a guest check in for 3 months last November. They loved it so much they stayed through the summer!
房源
道森的湖屋,在美丽的奥克兰县,是度过假期的理想场所。这个3卧室,2浴海滨家坐落在一个非常安静的社区。我们设有一个美丽的厨房,配有花岗岩台面和不锈钢家具。 带上你的船,只是短暂的船到锡尔万湖;享受水上滑雪,喷气式滑雪和许多其他水上活动。 房子位于道森的Millpond ...什么看法!该地区以鸟瞰为名。金眼鱼,红头发,帆布,连帽经营者,木鸭,帆布,苔原天鹅等物种。 我们距离底特律都必须有30分钟的路程。 10分钟到宫。 10分钟到MM图片工作室和湖泊四周。 道森磨坊是克林顿河的一部分。水在房子前面移动,不推荐游泳。
Dawson's Lake House, in beautiful Oakland County, is the perfect place to spend your holiday. This 3 bedroom , 2 bath waterfront home is located in a very quiet neighborhood. We feature a beautiful kitchen complete with granite countertops and stainless appliances.

Bring your boat and it's just a short boat ride to Sylvan Lake; enjoy water skiiing, jet skiing and many other aquatic activities.

The house is located on Dawson's Millpond ... what a view! The area is renowned for birding. Goldeneyes, Redheads, Canvasbacks, Hooded Mergansers, Wood Ducks, Canvasbacks, Tundra Swans and other species.

We are within 30 minutes of all Metro-Detroit has to offer. 10 minutes to the Palace. 10 minutes to MM Picture Studio and lakes all around.

Dawson's Mill Pond is part of the Clinton River. The water is moving in front of the house and swimming is not recommended.
---
---
---
THIS RENTAL AGREEMENT/LEASE FORM WILL COMPLY WITH THE TRUTH IN RENTING ACT REQUIREMENTS.

SHORT TERM LEASE AGREEMENT
NOTICE: Michigan Law establishes rights and obligations for parties to rental agreements. This agreement is required to comply with the Truth in Renting Act. If you have a question about the interpretation or legality of a provision of this agreement, you may want to seek assistance from a lawyer or other qualified person.
1. This rental/lease agreement ("Lease") is made when guest confirms reservation between the Lessor, Scott Kavieff ("Landlord"), whose address for the purpose of notice under Michigan Compiled Laws ("MCL") (phone number hidden) is 39 Ruth Avenue Pontiac, MI 48341, and the Lessee/Guest(s),__AIRBNB_customer___
2. Landlord leases to Guest the house (main living area), and lot ("premises") commonly known as 39 Ruth, Pontiac, Michigan 48341.
3. PURPOSE: Guest is to occupy the premises as a private dwelling for purposes of a vacation.
4. OCCUPANCY: Only the following individuals may occupy the premises and no gatherings with more than 10 people including the registered guests.
NAME RELATIONSHIP
______AIRBN_customer_and_designated guests___
_________________________________________
______Gatherings are limited to 10 people, _______
___________including registered guests_________
___________________________________________
___________________________________________
5. ASSIGNMENT AND SUBLEASE: Guest shall not assign this lease nor sublet the premises.
6. ACCESS: Guest and Homeowner will have access to the property.
7. TERM: This lease shall commence as indicated by AIRBNB at 4:00 p.m. and shall terminate as designated by AIRBNB at 11:00 a.m. (Adjusted as mutually agreed to in writing by Landlord and Resident).
8. RENT: Rent for the term of this lease and $85.00 cleaning fee is due per AIRBNB agreement
9. Cancellation Policy: If Guest wishes to cancel his/her reservation, the deposit will be refunded per AIRBNB policy
10. PETS: No Pets allowed.
11. UTILITIES AND SERVICES: Landlord shall be responsible for all utilities and services including, but not limited to, water, gas, electric (up to $125/month), garbage collection, cable TV.
12. SECURITY DEPOSIT:$500.
13. REPAIRS: At the expiration of the lease, Guest shall return the premises to Landlord in as good of condition as when taken except for reasonable use and wear. All reasonable and necessary repairs over and above reasonable use and wear shall be the responsibility of the Guest.
14. USE OF PREMISES: Guest shall use and occupy the premises in such manner as would comply with all public health and police regulations. Violation of any federal, state or local law or ordinance shall result in the immediate eviction of resident(s) without refund. This includes gatherings of more than 10 people including registered guests.
15. ALTERATIONS: Guest shall not alter or decorate the premises or install any fixture or equipment.
16. ACCESS TO PREMISES: Landlord shall have reasonable access to the premises to the extent permitted by law, including access to show the premises to prospective tenants or purchasers.
17. RULES AND REGULATIONS: Guest shall comply with all of the rules and regulations set by Landlord governing the premises together with all of Landlord's changes and additions to the rules and regulations that are permitted under MCL (phone number hidden), as amended.
18. DAMAGE BY FIRE OR OTHER CASUALTY: If the premises are partially damaged by fire or other casualty but can be restored to tenantable condition, Landlord shall repair the premises with reasonable dispatch. The Guest's obligation to pay rent shall be suspended during the time that the premises remain untenantable. If the premises cannot be restored to tenantable condition within a reasonable time, either party shall have the right to terminate this lease by written notice to the other party.
19. INSURANCE: Landlord's insurance covers premises only and does not cover Guest's property. Landlord is not liable for Guest's property damage.
Landlord recommends Guest purchase rental insurance to cover Guest's property.
20. DEFAULT: If the Guest should fail to pay the rent or otherwise default, then Landlord shall be authorized to repossess the premises and evict the Guest. If this should occur, Guest shall pay Landlord the expense incurred, including actual attorney's fees, in obtaining possession of the premises to the extent permitted by law, and all other damages.
21. SEVERABILITY: If any provision of this lease should be or become invalid, such invalidity shall not in any way affect any of the other provisions of this lease which shall continue to remain in full force and effect.
22. MODIFICATIONS: No modifications of this Lease shall be binding unless in writing signed by both parties.
23. NO SMOKING: Guest understands there is no smoking allowed inside any portion of the home or garage. Any smoke damage/smell, cigarette burns and/or other resulting damage will result in resident being responsible for all cleaning and/or repair costs/fees.
24. INDEMNIFICATION AND HOLD HARMLESS: No Conditions expressed or implied are part of this agreement unless noted hereon and signed by both parties. The Guest(s) of the premises/house hereby agree(s) to indemnify and defend the Landlord and hold the Landlord harmless from all claims, demands, suits, judgments, actions, costs and expenses, including, but not limited to, actual attorney's fees arising from or in any way connected with any damage, injury or death to persons or property, real or personal, resulting from the use or operation of the house facilities, equipment and/or property. Guest shall promptly notify Landlord of any accidents, injuries or damages incurred by, involving or caused by the house facilities, equipment and/or property.
25. WAIVER OF DEFECTS / DISCLAIMER OF ALL WARRANTIES: The house facilities, equipment and property are being lease 'AS IS, WHERE IS," with no representation or warranties of any kind related to the house facilities, equipment and property, including, but not limited to, warranties against patent or latent defects in the material, workmanship, construction or capacity of the house and its facilities, equipment and property. Any warranties as to fitness for particular purpose of merchantability are expressly waived/disclaimed. Guest acknowledges that there have been no express warranties, guarantees, promises or representations concerning this house and/or its facilities, equipment or property.
26. FAILURE OF MANAGEMENT TO ACT: Failure of Landlord to insist upon compliance with the terms of this agreement shall not constitute a waiver of any violation.
27. TRUTH IN RENTING ACT (MCL (phone number hidden)) PROVISIONS: Landlord and Guest specifically agree that this lease shall not be construed to violate any of the provisions of the Truth in Renting Act. If, however, any provision of this lease does in fact violate the truth in renting act, then such provision shall be null and void but the other provisions of this lease shall continue to remain in full force and effect. This document shall be governed by the laws of the state of Michigan. The parties entering into this lease/document/contract agree to venue in Oakland County, respectively, as jurisdiction dictates, for filing, litigating and resolving all legal actions and/or disputes.
I HAVE READ THE FOREGOING AGREEMENT AND AGREE TO BE BOUND BY ITS TERMS AND CONDITIONS.

____________________________________________________


By confirming reservation Guest agrees to the terms listed above.

---
---
Hello, My name is Scott, I have many X-mas and New Year vacation rentals in great Ski/Snow Boarding areas (California and Colorado). I also have a year-round vacation home in Oakland County Michigan, Dawson's Lake House. It's a great spot on a beautiful lake!