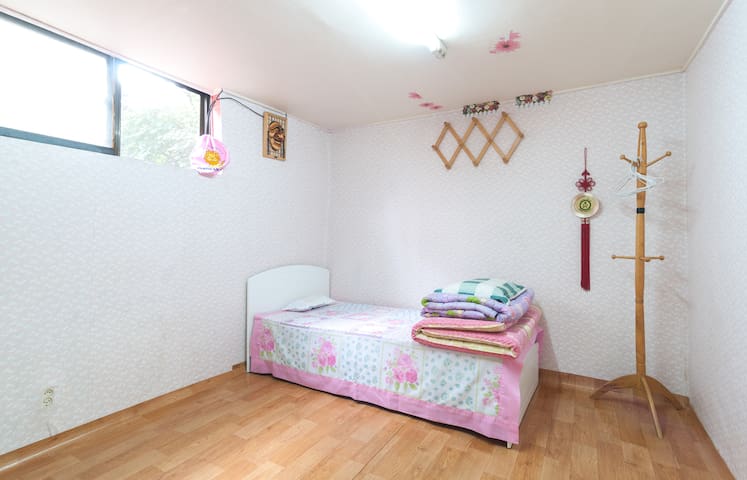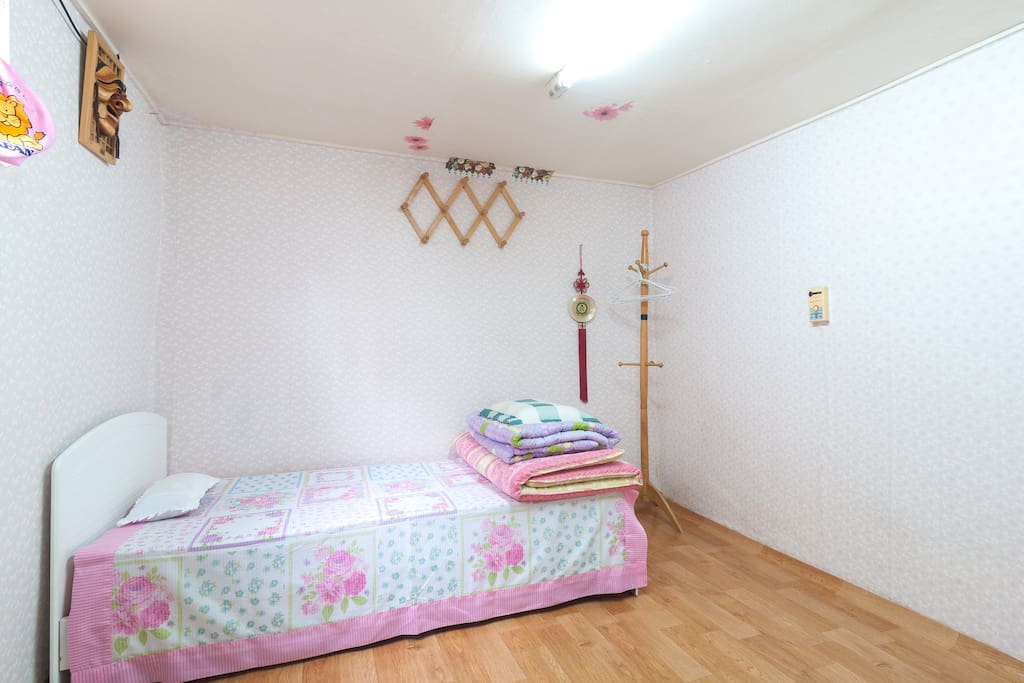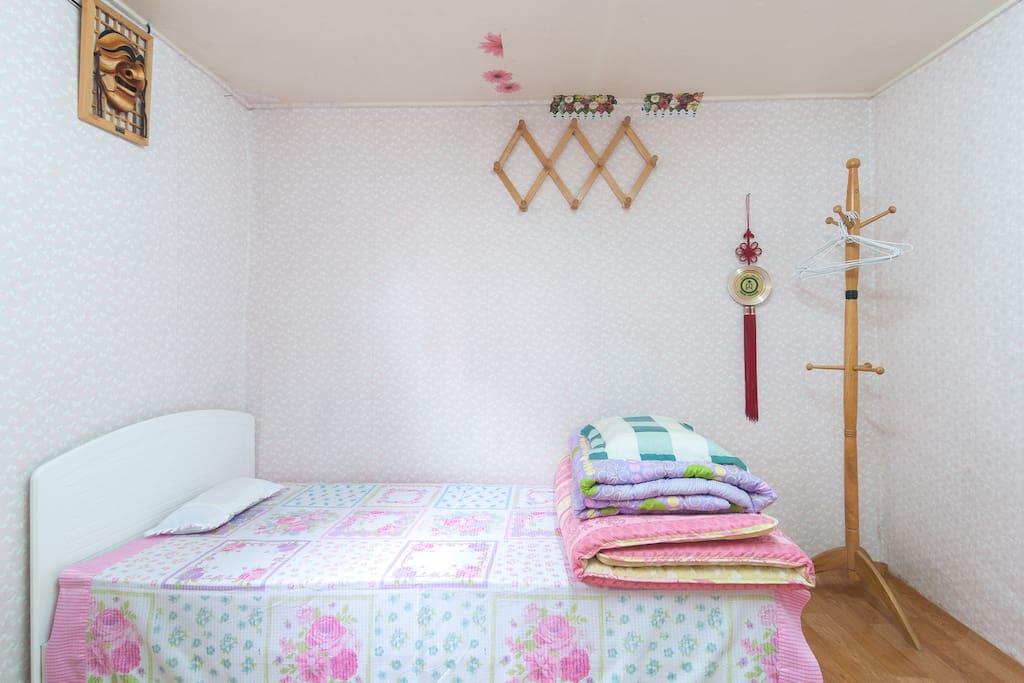 9호선 급행을 타고 10분으로 강남에 갈 수 있는 교통이 편리한 곳에 위치한 정원이 예쁜 게스트하우스 입니다. Lodge 82는 전철역에서 5분거리, 버스 정류장에서 3분 거리에 있고 한강을 걸어서 구경할 수 있습니다.
Lodge 82 근처에 친환경공원, 백화점, 은행, 병원이 많고 외국인들 편의에 맞게 중식, 한식, 일식 등 저렴하고 다양한 종류의 식당들이 많이 있습니다.
房源
바로 앞에 예쁜 정원이 있어 자연을 느낄 수 있습니다. 창문너머 푸른 자연을 보며 아침을 맞이합니다.
房客使用权限
개인 화장실, 개인 부엌이 따로 있어 간단한 요리를 만들 수 있습니다.
与房客的互动
영어, 일어 등의 직접 의사소통이 가능하고 7개국어 통역 전화기를 비치하여 중국어 불어 독어 등의 의사소통도 원할하게 진행할 수 있습니다. 투숙객을 위한 K-Pop 체험 이벤트와 음식장식술 교육 등이 Activity 등이 있어 체류기간동안 한국문화체험을 다양하게 하실 수 있습니다.
---
I had a wonderful experience at Lodge 82! The host family was warm and accommodating, and they went above and beyond to make me feel welcome in Seoul. They let me know about cultural events, invited me for a few meals and were always available in case of an emergency. When I was heading back to the airport at the end of my stay, they even helped me bring my bags to the bus stop and bot on the phone and ensured that I was refunded from an accidental double charge by the Airport Bus. Thank you for everything! I loved Korea and Lodge 82!
---
Best location, speedy internet connection, good and helpful host, but unfortunately the amenities are not so supportive for long stayer, I ended up staying 4days only instead of 1 month my initial plan. The slackness anyways can easily improved by the host, so you might have better experience staying here next time.
---
Very gracious host and friendly and helpful. About 10 minute leisurely walk to the Subway/Metro station in either direction. Decent places to eat. If you rely heavily on internet for communication or work, this would not be a good place to stay. The wireless signal was very weak and inconsistent. There are local cafes you can go to get that accomplished but it costs extra money and could be inconvenient. but, other than that, it is a good place to stay if you are on the budget and will be spending most of your time outside roaming.
---
Lodge82 as a family run hostel, guests will treat you like family friendly. Their travel needs and give them the necessary information so that you can spend pleasant and hassle-free, I will do my best. Within a 5-minute walk from our hostel in the buses, subways, taxis are available. During the Occupation, TV, sofa, free internet, a simple dish is also available. In addition, simple toiletries and breakfast is provided free of charge. Lodge 82 is located in the heart of Seoul. And one of the world's most beautiful river, the river is within walking distance.
语言:
English、日本語、한국어