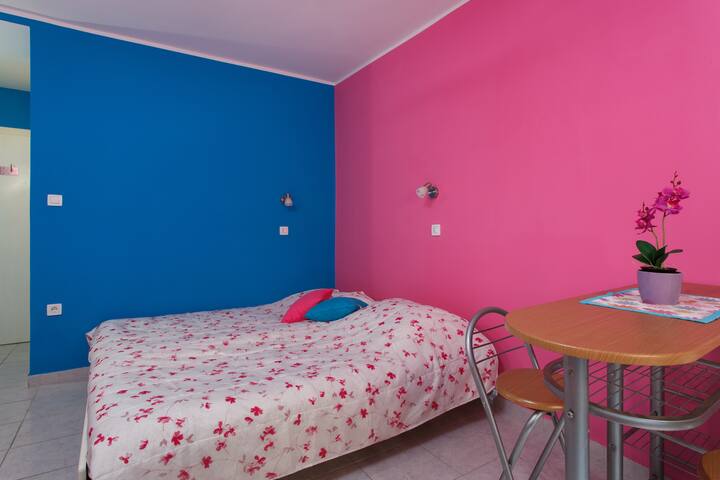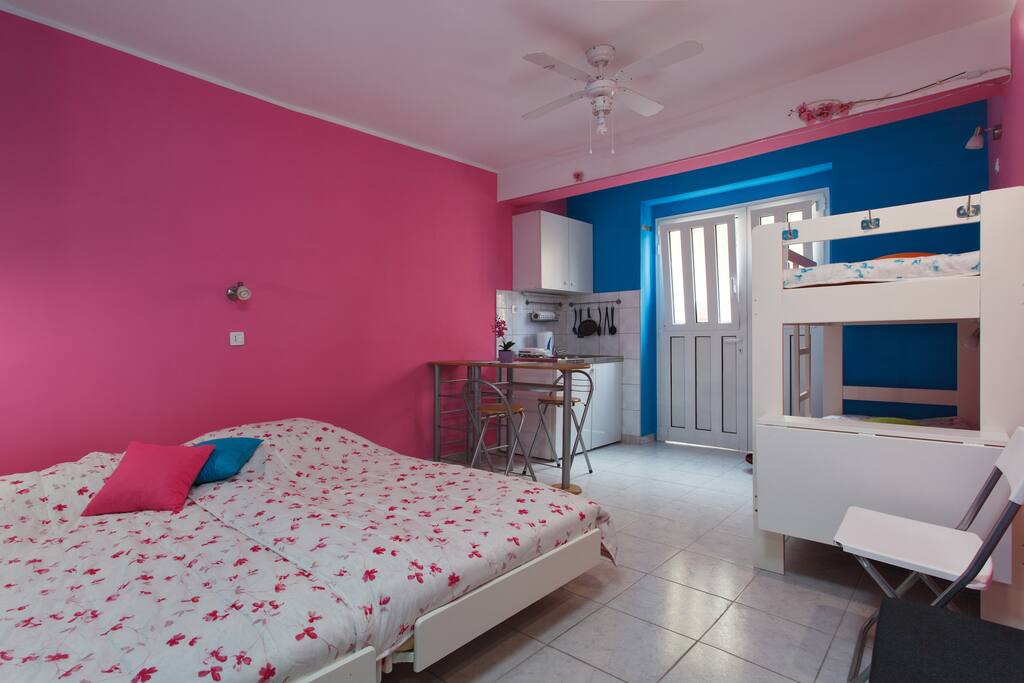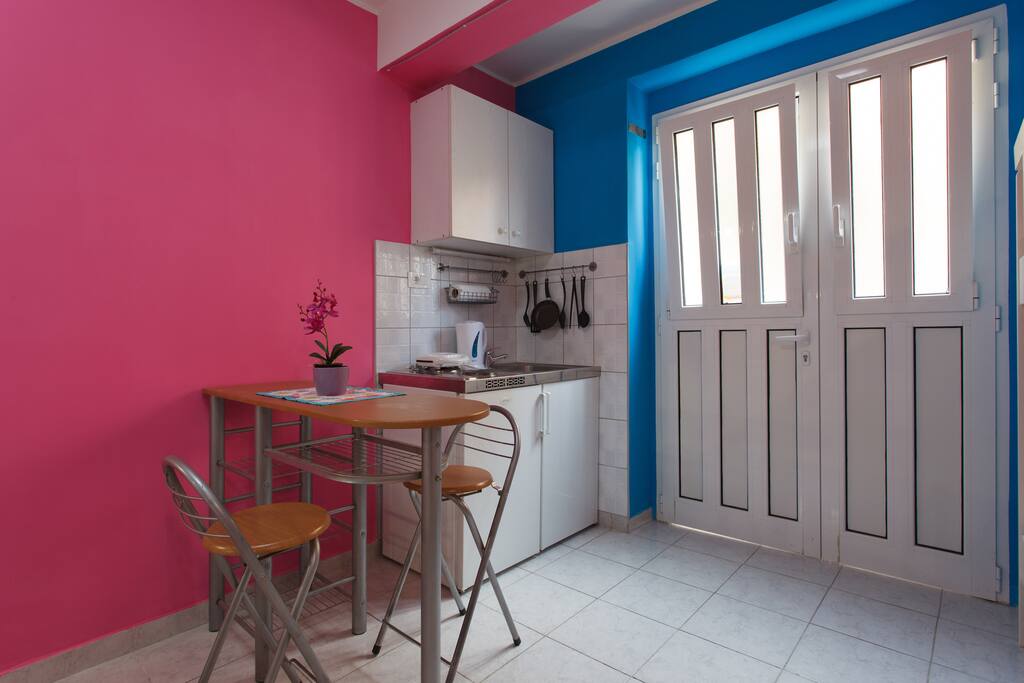 ❤ There is a LuXuRy studio apartment for 2+2 ( It's located in the old city center & BAČVICE beach 1 minute walking:-) With singled separate entrance private toilet and kitchen. Also we have free Wifi & car parking. Animal friendly.
房源
This is the best option for your vacation.
Apartament in Klarina in located the charming part of Split. Its central location means that there are a lot of bars, restaurants, cafes, galleries and museums in the immediate vicinity. Public transport is available and togeather with ferry, rail and bus depot makes this location extremely well conected location. Owing to its coastal location, the sea front and the beach are also within walking distance. The city most popular beach is only 100 m away.
The sandy beach in the vicinity offers sun loungers and parasols with surcharge. There is also a fitness studio located right on the beach.
Apartamenti Klarina in Split contains with 1 fully-equipped studio apartment tastefully decorated with fittings to the highest standards. The charming and tastefully fitted studio apartment comes with a bathroom (shower, ), dining , living room and fully equipped kitchen (all in one room). Apartment is also equipped with double bed (gallery), and 2 in 1 bed for 2 persons , fridge and air conditioning.
* Available for additional services on request.
We have boat trips and excursion
with special price for our guests.

Very atractive and safe location
the best in the Split
surrounded by 50 meters to supermarket, shopping, Restaurants and bars, newspaper stand and tobacco. Police station..
房客使用权限
❤
special Deal for extra people or children
与房客的互动
I'm here to answer your questions 0-24 h :-)
Beautiful apartment near the beach/old center
We are here for any questions.
---
I don't suggest staying here. There are many other places one can stay for the same place and even in the same area. For starters, the place is riddled with ants, it was disgusting. Everywhere you would look, you could be sure to find some ants. She did not provide any towels, no toilet paper, and the blankets she had provided had holes in them. The place did have a working AC so if that's all you need, take it.
---
We loved our stay in Split. Five of us were on a backpacking holiday and stopped in Split for a couple of nights. The room was clean and colourful. The kitchen facilities are great for simple cooking. And the location is absolutely fantastic, esepically for the price. It is a few minutes from the beach, the station and only a short walk to town. There is a supermarket a few minutes down the road and a few restaurants. We would definitely recommend this apartment for people wanting to travel to Split.
---
Jasmine is a great host! She answer fast and she has helped us so much. The apartment is really close to good supermarkets and beaches. I recommend you to skip the famous Bacvice beach. It's a sand beach but so many people. Go down to the beach and then take left. Just follow the beach walk and you will find much nicer and cleaner beaches with less people. We walked about 20 minutes and got the best beach! The apartment is okay. It's a lot of small ants everywhere so don't leave any food on the floor or table because then you will be invaded. The plates, glasses and the cutlery wasn't totally clean when we came so we started by cleaning everything. The beds are fine but the pillows are very big and hard. The water in the shower is really dangerous. It's really hot and it's almost impossible to get a nice temperature. You get what you pay for I guess.
---
The flat is well located and was clean. But we had many problems: 1- the description sayed free parking. In reality the street is free but parking was difficult in this area. There's no private parking space. 2- be carefull if you stay one night you're gonna have only 1 hand towel (not haïr towel) per person (she didn't tell us when we asked before by mail) 3- we were four and there was only 3 chairs. 4- when we asked if we could have shower towels she was rude and told us that we were lucky because she "made an exception for us to welcome 4 people in her flat". She added that it wasn't allowed by the owner. The description says the flat is for 5 (there's 4 bed and no Space for one more). 5- as there were ants in the kitchen area we put the bin outside (for the time we went out). We received few messages saying that we were uncultured and that she would have a fee. We stayed 2 weeks In Croatia In 5 differents Airbnb and we had no problem except with this one.
---