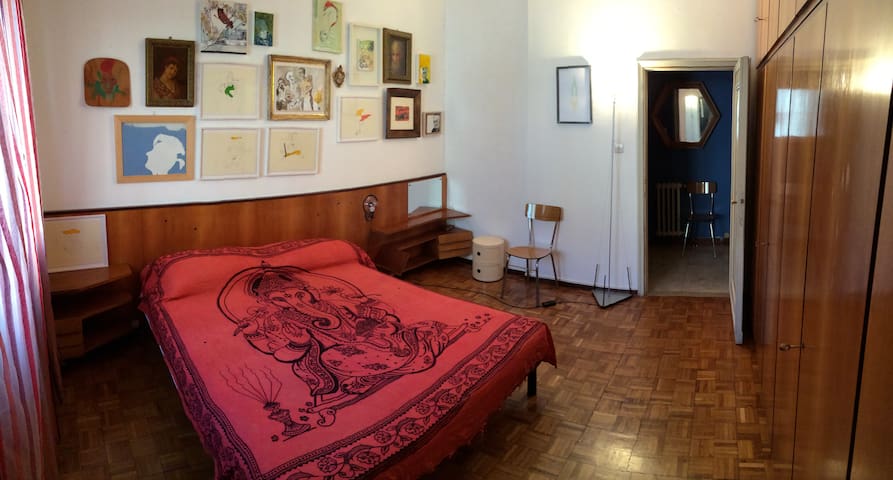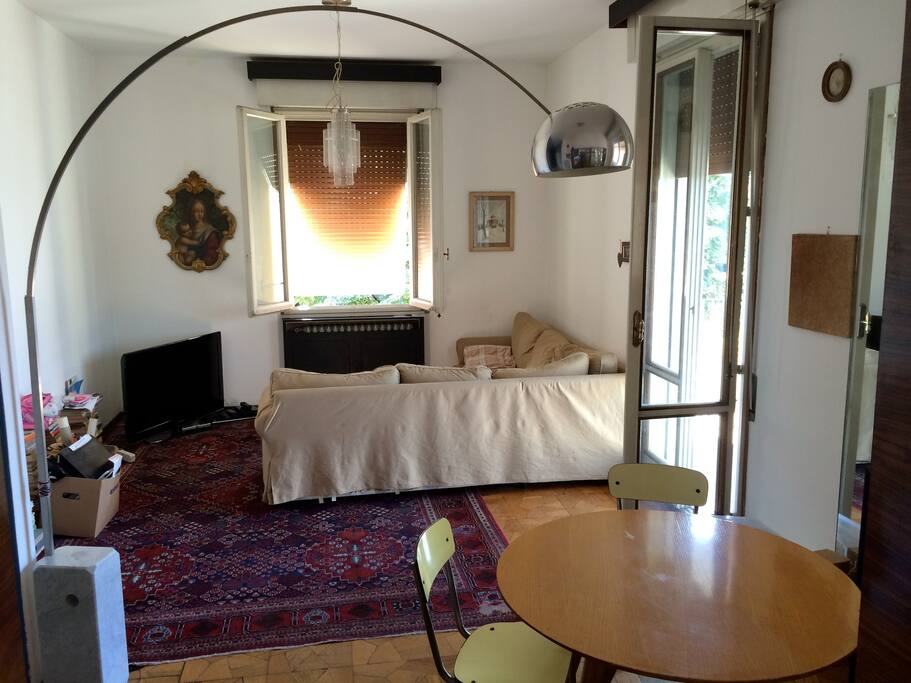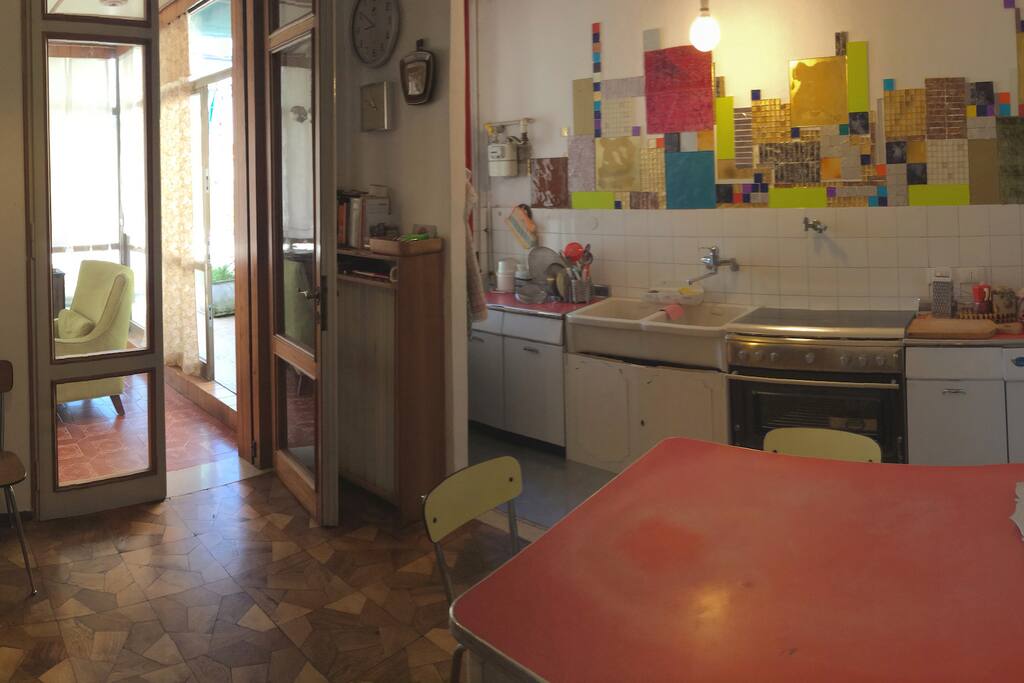 Down town Modena. Balsamic Vinegar.
Visit Modena and its beauty. Balsamic Vinegar, Parmesan Cheese, Military Academy, Ferrari and Maserati Car museum and company. Food and Fun.
In the apartment there are two rooms, with 4 beds, in order to rent the whole apartment please contact me.
房源
Wi-Fi connection. Down town in 5 min walking. parking in the yard. Italy guide and advice service. Train Station in 5 min walking.
Two double bedrooms. In case of wide group and in specific dates I can guest up to 5 people.
The area is not the more prestigious of the town but is safe and comfortable. Close to the train station, next to the super market, not far from restaurants and bars.
Are welcome all the people with positive thinking and wide vision of the life.
房客使用权限
Independent access for the guests.
与房客的互动
I am available for my guests for drive them into the city.
---
We're a couple who stayed 4 nights at Carlo's and we had the flat for ourselves since Carlo lives downstairs. The flat in itself is very well located to have access to the intra muros and close to a large grocery store you can walk everywhere. The only drawback is that there's a wood supply store in the dackyard, so it can wakeyou up in the morning form mon to fri. There's a parking inside protected (like the building) by an electric entry gate and Carlo gave us the remote during our stay. The inside of the appt is very artsy, lots of paintings and art modern art all over and tons of books. The appt is large, with large rooms and living room and kitchen, there's even a bar area beside the balcony! Carlo was always great to us with the booking communication or onsite for tips and trick about modena, but at our departure date, he became extraordinary because we had left our keys in our locked rental car and took charge by looking for help around the place, talking to my rental car agency and explaining in italian the situation, is wife even took over at some point to wait for the crane with us and translate to the mechanic, that help make this potentially stressful much easier on us since all our luggage was inside! So don't hesitate to book here, the hosts are awesome, and if you like art and walking everywhere, it the cherry on top!
---
Si Carlo mi ha accolto in modo puntuale, ordinato per il mio breve soggiorno. Anche se il quartiere urbano in cui è ubicata la casa è affollato e rumoroso, appena entrati nella casa di Carlo ci si dimentica tutto. Infatti è una casa fifty in cui il legno e il suo profumo sono protagonisti ed è piena di oggetti di persone che ci hanno vissuto con gusto .
---
Premetto che il mio giudizio finale è buono e l'esperienza generale soddisfacente. La zona non è granché ma ero stato ampiamente avvisato e devo dire che in ogni caso non mi è sembrato così grave questo aspetto. Il prezzo è buono, la casa molto grande. L'annuncio era impreciso poiché parlava di "intero appartamento", mentre sono le singole stanze ad essere in affitto, quindi potrebbe capitare di avere le zone comuni da condividere con altri, se non si va con un gruppo di amici di 4/6 persone (per prendere, appunto, tutto l'appartamento). La comunicazione con il venditore è stata buona, l'accoglienza l'ha fatta una sua vicina di casa, peraltro molto disponibile. La consiglierei decisamente a tutti, soprattutto a gruppi di ragazzi MA la sconsiglierei DECISAMENTE a chi fosse impressionabile o debole di cuore! L'intera casa sembra il set di un film horror anni '70, nello stile, nell'arredamento e nell'architettura. Dalle tubature alle porte, dai quadri ai pavimenti, sembra di essere in casa Bates o nell'Overlook Hotel! Niente di male, per me è stato (URL HIDDEN) non tutti potrebbero apprezzare. (Foto di defunti in bagno e ovunque, un libro attaccato sul soffitto, ecc). Va aggiunto che la posizione è molto buona, proprio dietro la stazione ferroviaria.
---
The apartment was exactly as described and its location is very convenient (my family and I came by car so the parking space in the yard was very handy). Carlo made us feel really welcome and was very helpful. We loved the furnishing and felt right at home. I would definitely recommend the place!
---