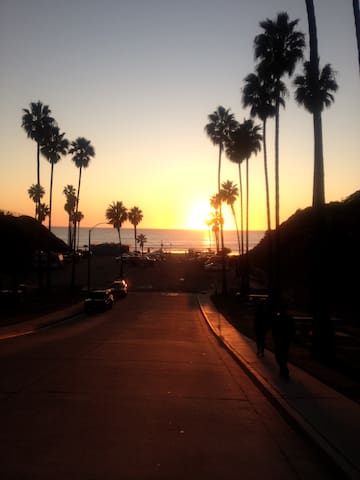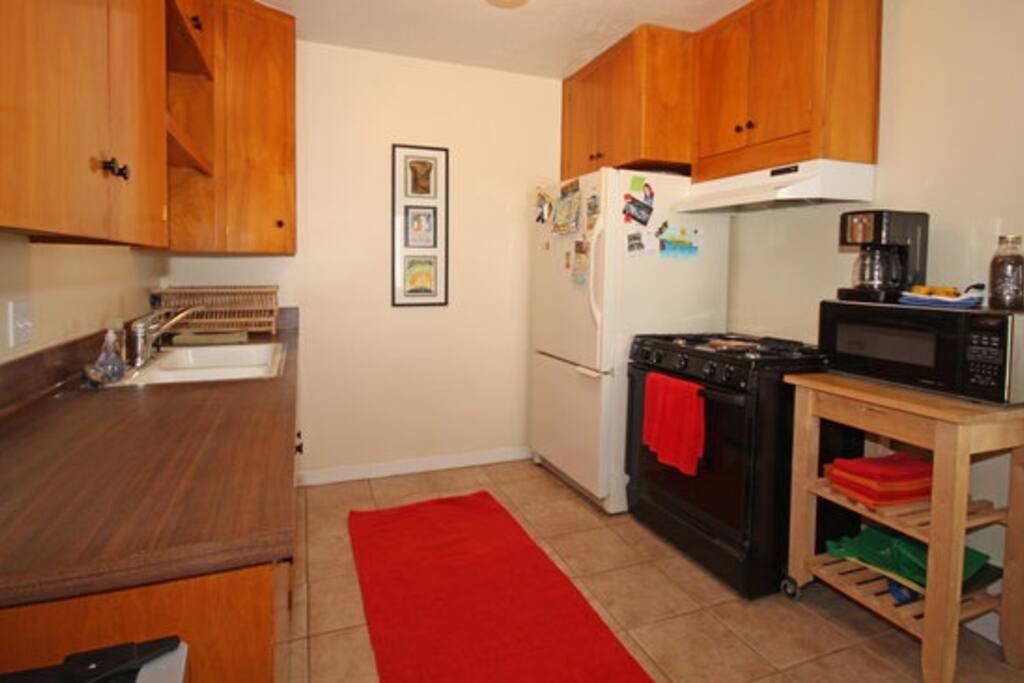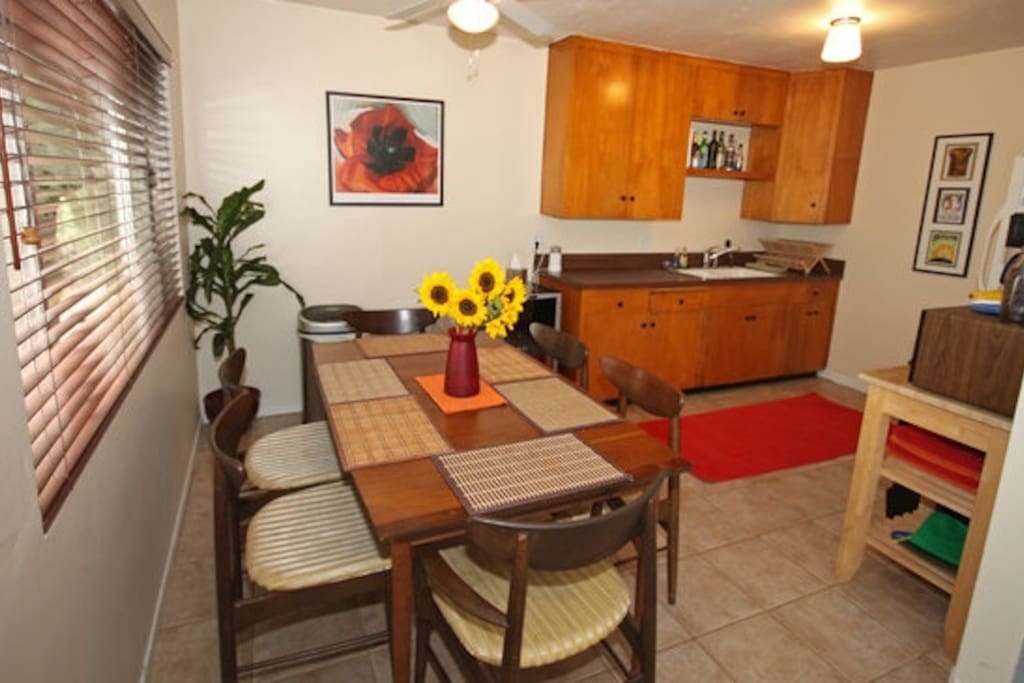 Great Home, 10 min walk to beach
This 2 bedroom, 2 full bathroom home offers all the comforts you and your family need to enjoy a great San Diego experience. Our property is equipped with a full kitchen, patio for BBQing and everything you need to enjoy the beach.

---
---
---
---
This is not a party house. This is a quiet family oriented neighborhood. There is a local noise ordinance that begins at 10pm on weeknights and 11pm on weekends. SDPD issues a $1500 fine without warning to the occupants. We have unfortunately had guests have this problem and we see it as the guest's responsibility not ours. We hope you have fun at our property but we need to be respectful of our neighbors. Rule 2. Have a great time!
---
---
---
Our experience was not one we would like to remember. We will not be returning to this property. Not cared for as advertised. Very disappointing.
We must admit these guests had to deal with several issues that were our fault and not the kind of experience we want to offer our guests. When they arrived the house cleaners had just begun to prepare the property so they couldn't check in right away. It seems that the house cleaners did a rushed job and didn't clean the place as well as we expect. Additionally, the coffee maker was broken and we couldn't get a replacement out until the middle of the next day. Then they had deal with a stopped up toilet. Because it was ComicCon weekend, the busiest weekend in SD, it took us 8 hours to get a plumber out to fix it. While we did our best to try to rectify these situations we know none of them were fixed quickly and in a manner we expect for our guests. We have reached out to them offer compensation for their troubles. We hope you consider all of the reviews listed here as this is NOT a typical experience that our guests can expect when staying at our property.
---
This house is certainly well located and it has a good potential, unfortunately is not managed well. First of all the house didn't look professionally cleaned as stated. The kitchen had sticky utensils and surfaces and the BBQ looked like it wasn't cleaned in months. At our arrival one bed was broken, the washer didn't work and the BBQ was only half working. We contacted several time the property manager and he reassured us he would had taken care of it. We stayed one week and nothing was fixed! We were not able to use the bed neither the washer neither the BBQ for the whole week. What's more we were not able to use the patio in the evening since at night it populates with several big cockroaches.
We encourage readers to consider that we have 120 positive reviews on this property and then this one. This guest did contact us and we took action each time. First they complained about a burnt out light bulb-we sent out our house cleaner to replace the bulb immediately. The BBQ grill had not been properly cleaned-we absolutely take responsibility for this. The BBQ does have a grill brush, they could have easily turned the grill on and used the bruah but OK that our fault-so we again sent out our house cleaner to clean it. The idea that they couldn't use the BBQ all week because it was dirty??? Hmmm? Sounds like a guest working an angle. Guess what? They did-they threatened us with a bad review if we didn't refund a portion of their fee. So here we are with a bad review. Please read, enjoy and get a good laugh then read the following 120 great reviews. Our record speaks for itself. We have the property professionally cleaned between each guest. We have a property manager on call 24/7 for any needs. We would enjoy hosting you!
---
Excellent contact prior to arrival as well as check in. Notified us that the washing machine temporarily wasn't working and that it was scheduled to be fixed quickly and offered to make other arrangements if needed. Great location and neighborhood. The extra bed worked perfectly for our kids and was plent of room for all 6 of us who stayed. Nice patio also! Plenty of beach toys, chairs and towels provided. Would definitely work with them again!
---
We love living part of the year in San Diego. The outdoor lifestyle and laid back attitude makes for a great life here. We enjoy traveling and opening our vacation home to others so that they can enjoy a nice travel experienc in San Diego. This town has a lot to offer.
语言:
English