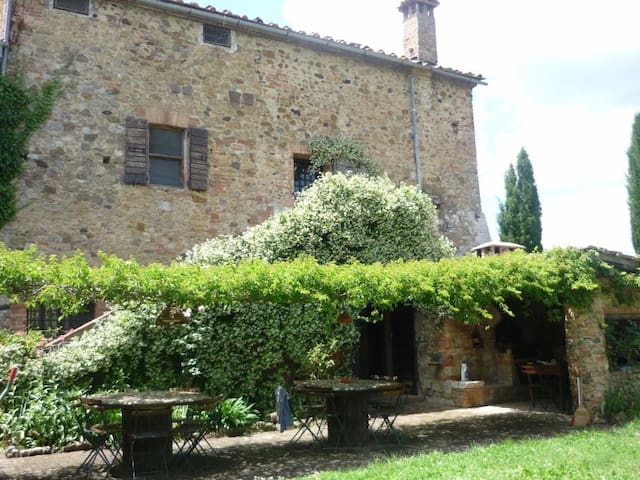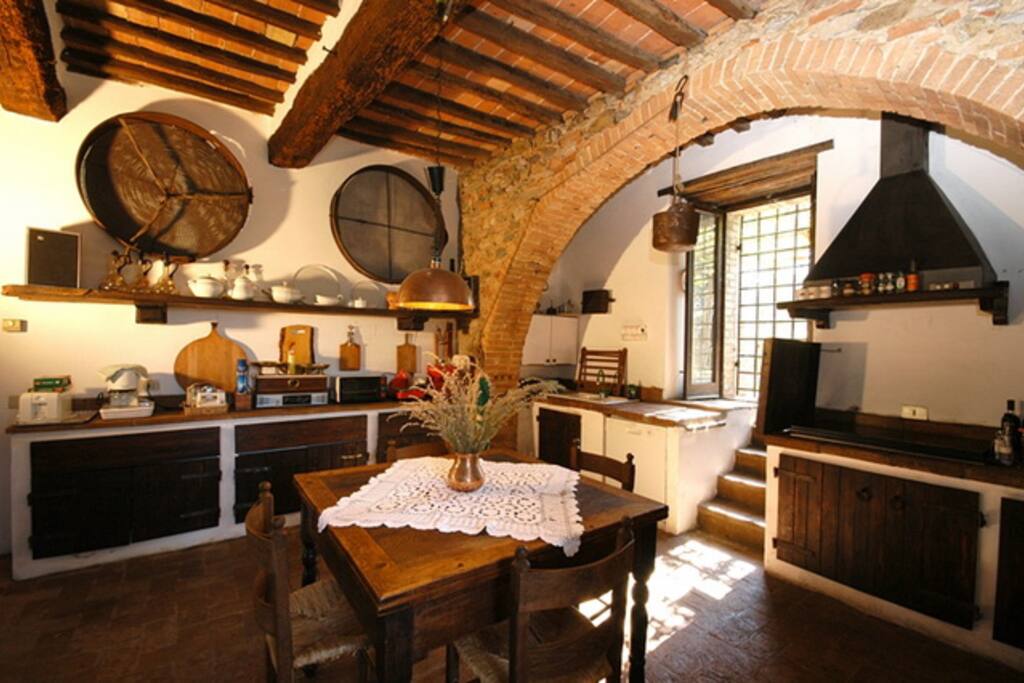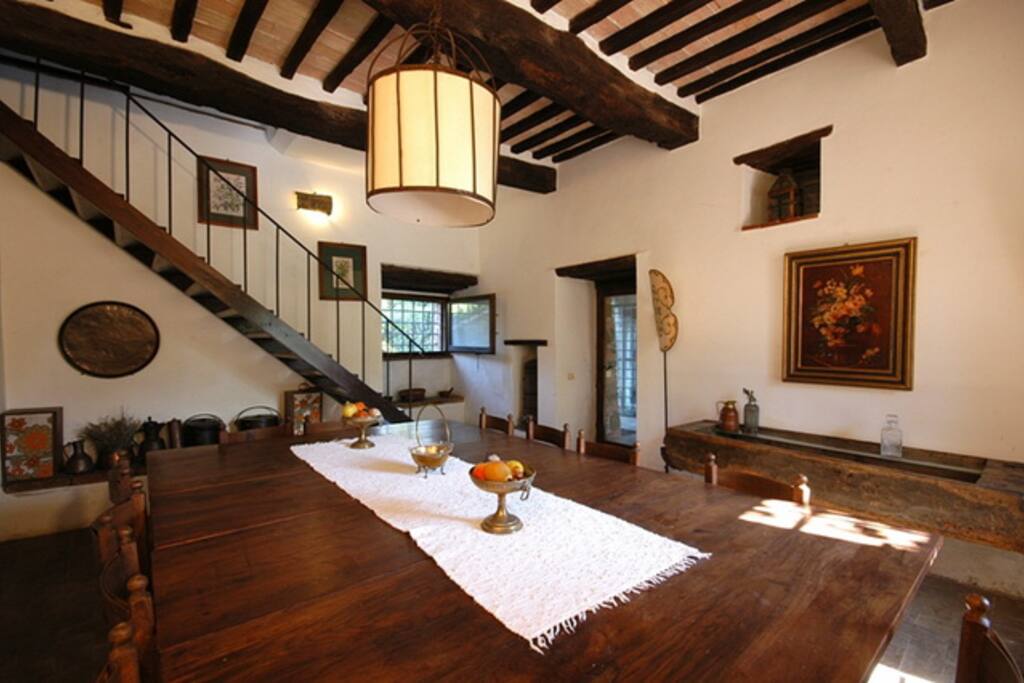 All the most important places to visit are at most an hour away by car, so in the afternoon we return to the villa awaited relaxation.The villa at 500sqm and 1 hectare of garden barbeque tables outside
Peace and tranquility are safe
---
---
---
Gli ospiti si devono comportare con educazione.Gli animali sono ammessi a patto che ripuliscano il giardino delle loro deiezioni.E' permesso fumare ma non nella casa.La gentilezza sarà garantita e vi verranno forniti consigli dove cenare o luoghi turistici o sportivi.
---
---
---
---
We spent 10 lovely Days in Casa Alta at the end of August 2017. Three families with two kids (between 5-7y) each family. The House is very old (in a good way!) and the interior is stunning, thanks to the owner being an antiques Salesman. Every pice of furniture is handpicked and beautiful. You shouldn´t expect a newly built perfect luxury house though. Some things are loose, or have to be repared, but thats normal for a house like this and we didn´t mind. The pool is big enough to actually swim, rather than just refresh yourself. The kitchen is great! Huge and extremely well equipped. There even is an oldschool italian pizza-oven in the kitchen that is heated with real wood and a great outdoor BBq in front of the house. The Rooms are nice and there is enough space for a lot of people. We were 12 persons, if the group is larger it could be a little crowded, if the host is there at the same time. Antonella, our host, stayed in one of the apartments in the house while we were there. She helped us with anything we needed. It´s important to say that she was there all the time, so people who expect total privacy should have that in mind. The House is surrounded by trees, which is great for blocking the often strong wind on the hilltop the house is situated on, but they also block the view of the great surrounding landscapes. There is only one small terrace on the side of the house where you have a stunning view over the rolling hils of the toscana, overlooking Montalcino. All in all we loved our stay there and the special atmosphere of the house. It generates a truly original toscana-feeling!
---
The location of Antonella's Casa Alta is superb. It is located on top of a hill as parted of a greater complex of little community. The way up to the hill is not paved (not appropriate for roadbikes) and at the end quite steep and requires full attention when driving with a car. In turn however, you find yourseld amidst a far remote and rural area surrounded by typical yellow-colored cornfields, olive groves and vineyards. The atmosphere defintely meets the expectation of those who are seeking for a laid-back mood and a week full of relaxation. What really has to be pointed out is the fabulous pool area with a sizeable length which allows for morning swimming workouts, the fully fit-out and equipped kitchen as well as the great outdoor place for having dinner underneath a loggia planted with grapevines.
Thank you but now we will put an internet connection to access also inside the house ....... just today I noticed the terrible noise and I did with the plumber, "I thought it was just the top floor me Sorry ,,,, you regretted the keys. Unfortunately I did not find any rays you have asked .... ciao
---
Sono una mamma che ha voluto dare una svolta alla sua vita e dedicarsi a questa villa che è stupenda con amore e dedizione! Il mio lavoro mi piace visto che è nel campo artistico!! Ho già gestito la villa per anni e quindi ho esperienza; ho avuto ospiti da tutto il mondo ed sono stati entusiasti sia del posto (per la pace) sia per la mia cucina che ha un ricco menù di tutte le regioni italiane!!!
Il mio motto è TUTTO E SUBITO !!!
语言:
Italiano