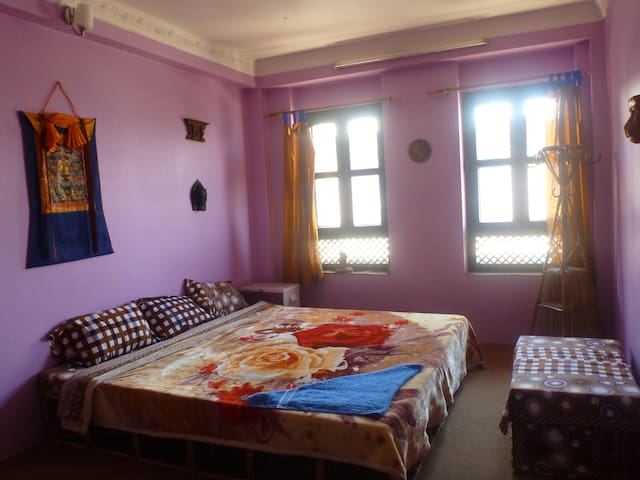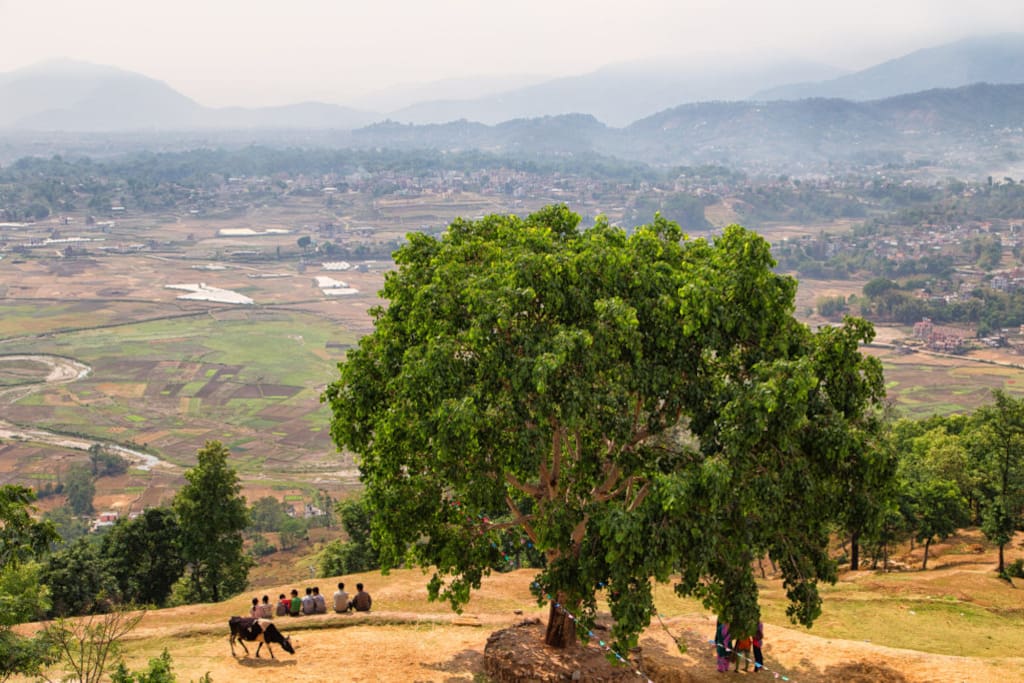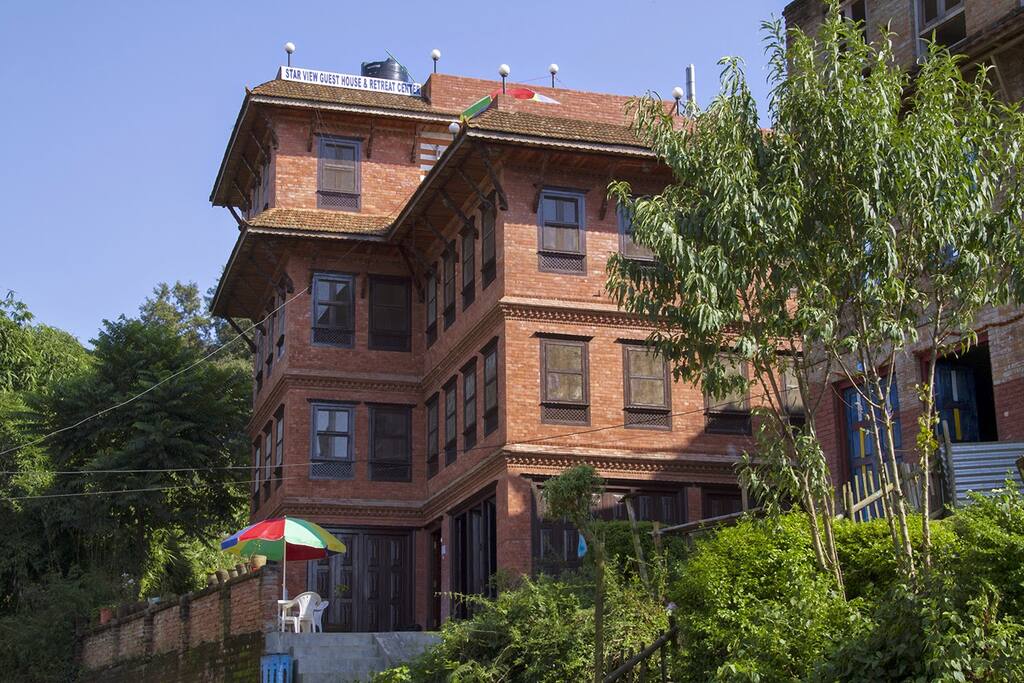 Star View Guest House - Room B3
Brand new guest house at the top of Changunarayan ancient temple village near Bhaktapur. We are a short walk from the temple. Our rooms are decorated with original thangka paintings and other Nepali a…
The host canceled this reservation 2 days before arrival. This is an automated posting.
There is some social/political unrest at the Indian border at this time. India didn't like our new constitution so they cut off just about everything coming into Nepal. There is no fuel, so I cannot promise that we will have water, which can cause some serious food issues. I really try to keep such problems out of our guest house, so if I cannot promise a nice clean experience then I cannot have guests. I am so sorry. I was looking forward to meeting these guests.
---
Starview is tucked away in Changu village, a charming little hamlet of Nepalese culture, just outside Kathmandu and Bhaktapur. The house is lovely, with a view from the rooftop of the lush Kathmandu valley and the Himalayas beyond (or so I'm told - I have yet to see them, due to …
---
Although still in the Kathmandu Valley, we are a bit higher in elevation. We have beautiful views and clean air. This is an ancient village. Many of the people do not speak English. The people live an…
From Changunarayan Bus Park, there are buses that leave to Bhaktapur every 30 minutes, all day long. From there you can go to Kathmandu or just enjoy this ancient city which is also very beautiful. If…
I'm a retired American expat loving my life in Nepal. You'll love our village. It's above the pollution line of Kathmandu and is only less than an hour away. If you have any problems while you are her…
I am always happy to help my guests with information about Nepal and have a box full of tourist brochures, maps and movies about Nepal.
I do not have a trekking agency and do not earn any money on m…