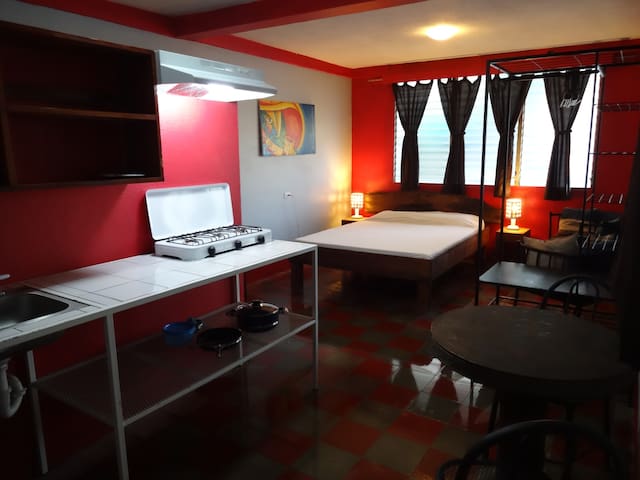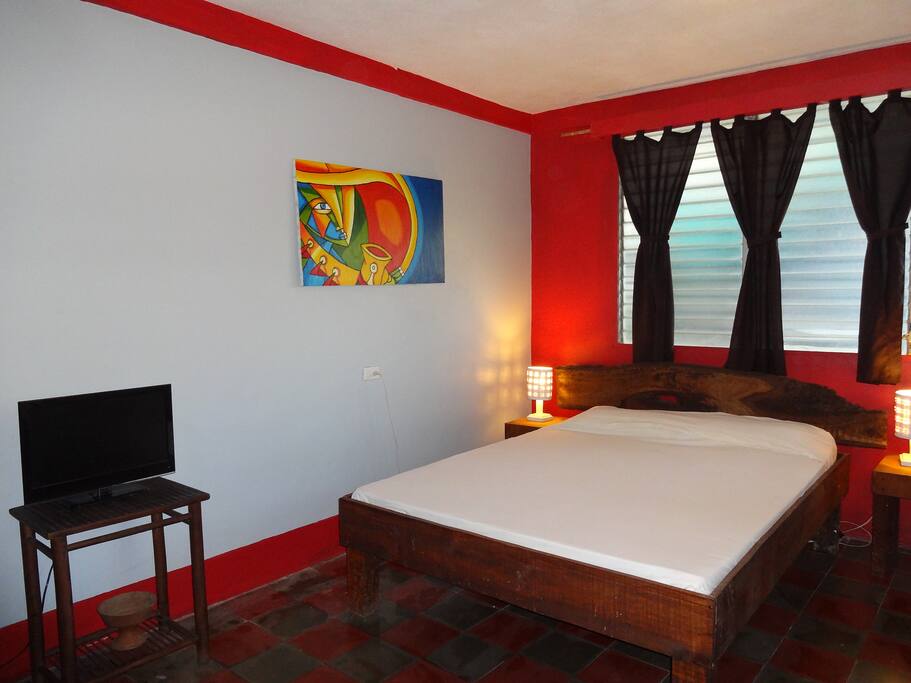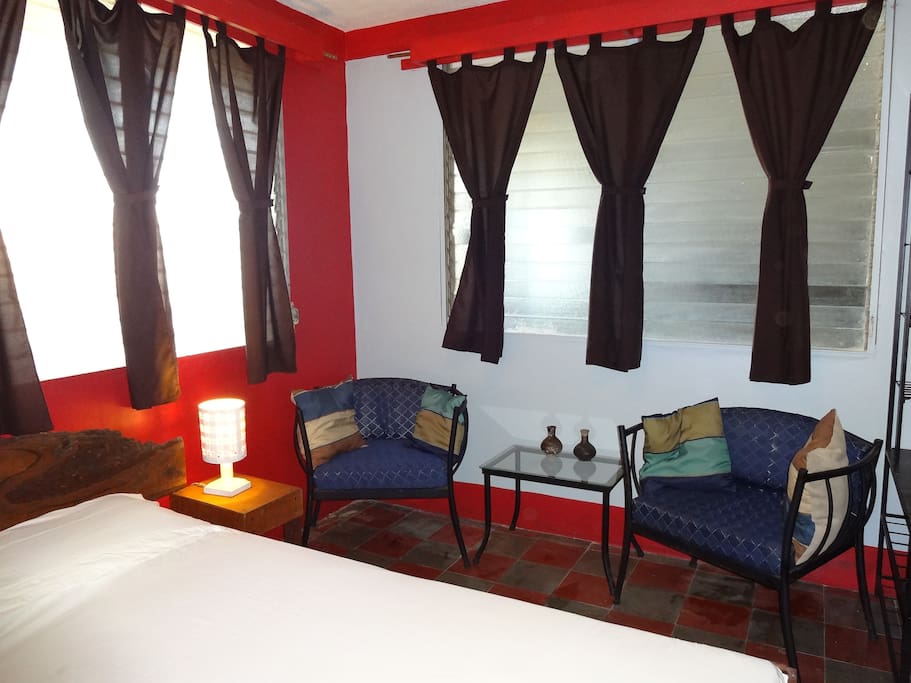 Equipped Apt in Colonial Home
Boasting the only apartments in Leon, we invite you to choose a fully furnished apt with equipped kitchen for your short or long term stay. Bright fully decorated with local flare and located within a huge colonial home with a massive garden!
---
---
---
Please just be respectful of to others and of my house and other peoples belongings and please keep your things (clutter) in your own room. Please clean up after yourself as much as possible.
Housekeeping comes 6 times a week to clean the rooms, bathrooms and the whole house. Your linens will be changed weekly. Please try to wash your own dishes daily.
No pets. No drugs, wild behavior or wild parties. Violators will be warned once then asked to leave on the next incident. Some incidents may result in immediate removal.
---
---
---
We enjoyed our stay here Leon is a great city with a lot of character and lots to do; the listing has some pros and cons that I think would be helpful for guests to know: Pros: Great location, a short walk from the centre, 1 block from Parque San Juan and the huge market behind it, and a couple of blocks from a supermarket. Very good value for money. Fast/ reliable wifi. Nice communal garden. Cleaners came to clean every few days and change the sheets every few weeks. Cons: This is not an Airbnb listing as you would expect, it is essentially a hostel with private rooms (shared kitchen, bath etc.) / a couple small studio apartments with bathroom area (curtained off) and kitchenette. The communal spaces are shared with lots of other guests, so it can get noisy sometimes. Our apartment was dimly lit and the kitchen slightly ill equipped, one of our windows didn't close and there were no mosquito screens.
---
Well, I'm a very very laid back guy. I enjoy getting up in the morning for some lovely Nicaraguan coffee and relaxing in my terrace for some quite time. My wife and I take care of the house with the help of some cleaning ladies. We love traveling Nicaragua and meeting all kinds of new people. I enjoy building relationships with my guest and helping them get around Nica and such. Some of us go out to eat together often or join together for a big meal. We also travel to neat destinations to enjoy the beauty of Nica.

I grew up in the mountains of North Carolina and then moved to Washington DC to chase the American Dream, but after 6 years realized being trapped in work meant no freedom. A few years ago I visited Nicaragua to volunteer my time. After that I kept returning to help and then decided to come long term and fell in love, got married and we have a little baby girl and here we stay!

Harvest House Nicaragua serves many purposes and I hope you come and stay!