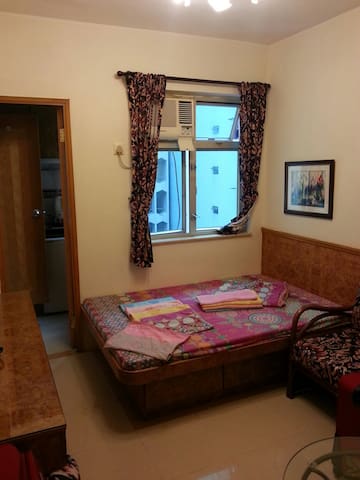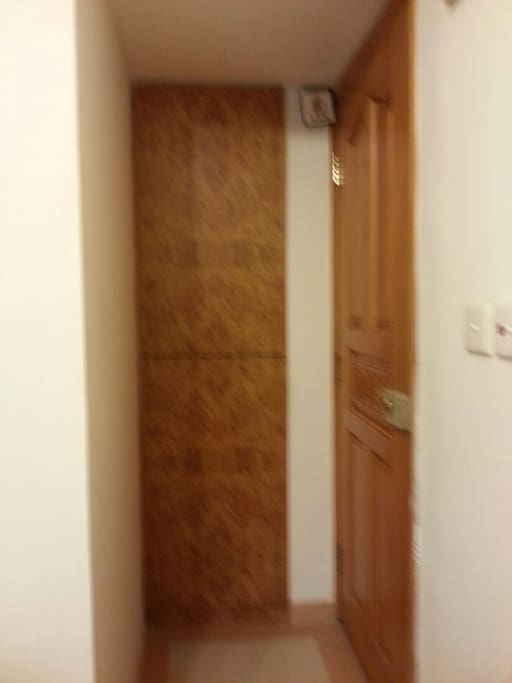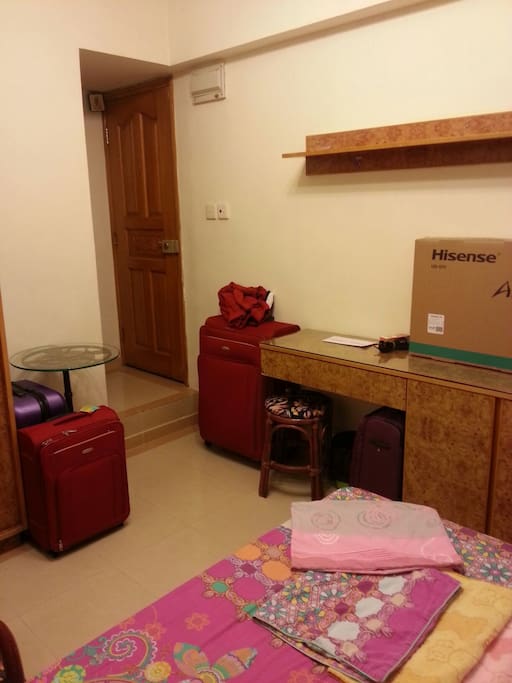 Good place, right next to Times Square, pretty large and spacious, too, for a lower-priced unit. The only thing I didn't like was the water heater - it only heats the water for 3-4 minutes at most. Turn it on at least 10-15 minutes before you get in the shower. I saw a couple apartments in HK while I was there, and it seemed like this is typical for heating water to shower.
---
The room was as pictured, and reasonably priced (for Hong Kong). It is well located and the bed fairly comfortable (but really short). I am used to cramped bathrooms in Asia but this was one of the most uncomfortable I've experienced due to the layout of the toilet and sink. The host kept us waiting outside for 30 minutes when we arrived (at exactly the agreed to time).
---
Location is extremely convenient, very close to the heart of CWB. Room is good size for couples, A/C was nice and cold, superfast wifi and a few tv channels to watch. Kitty was very friendly and very communicative during the whole process. A few drawbacks were, bathroom is extremely tiny (even for HK standards), musty/pee-like smell throughout the room, needs a new couch, closets needs some of those packaged dehumidifier/de-orderizers. Bedsheets not the cleanest/freshest and no bath towels. Suggestion to Kitty would be to give it a good clean and clear-out some junk to make it a more enjoyable experience. Will most likely not stay there again and would recommend other airbnb users to pay alittle extra for a better place.
---
Thoroughly enjoyed staying at the Causeway Bay apartment. The location is EXCELLENT. Kitty provided useful pre and post arrival information that made my arrival and stay easy and fun, respectively. The apartment is a good size for one person or a romantic couple. The place is as shown with ample closet space. The bathroom is a bit on the small side and a bit of maneuvering is required to get into position to do your SERIOUS business there. I liked meeting the host and overall would recommend this apartment because of its cleanliness and EXCELLENT location.
---
Hi I'm Kitty from Hong Kong. I really enjoy making friends from all over the world, I wish to have a chance to host all Airbnb travelers worldwide.
语言:
English、中文