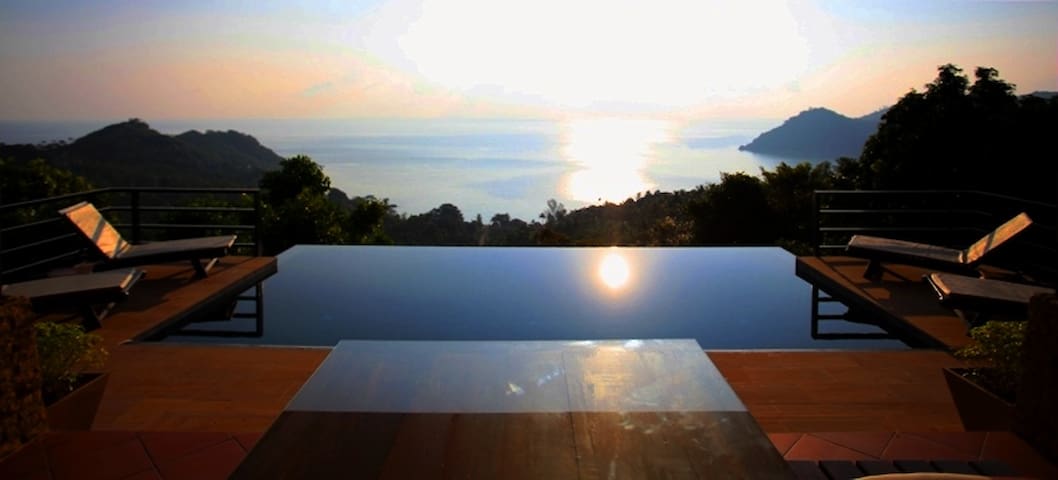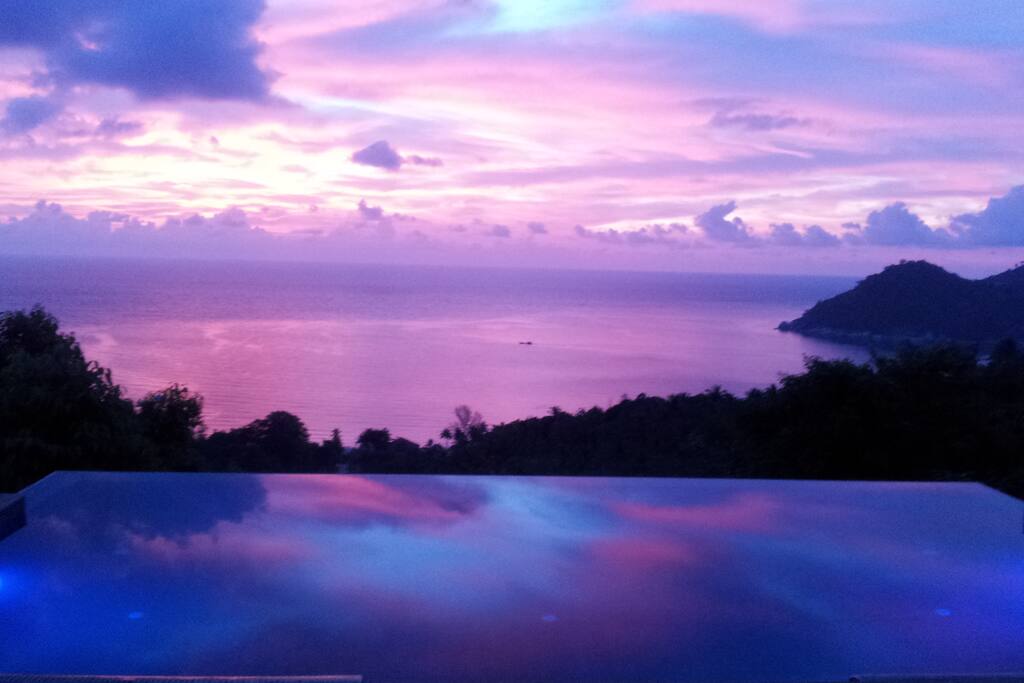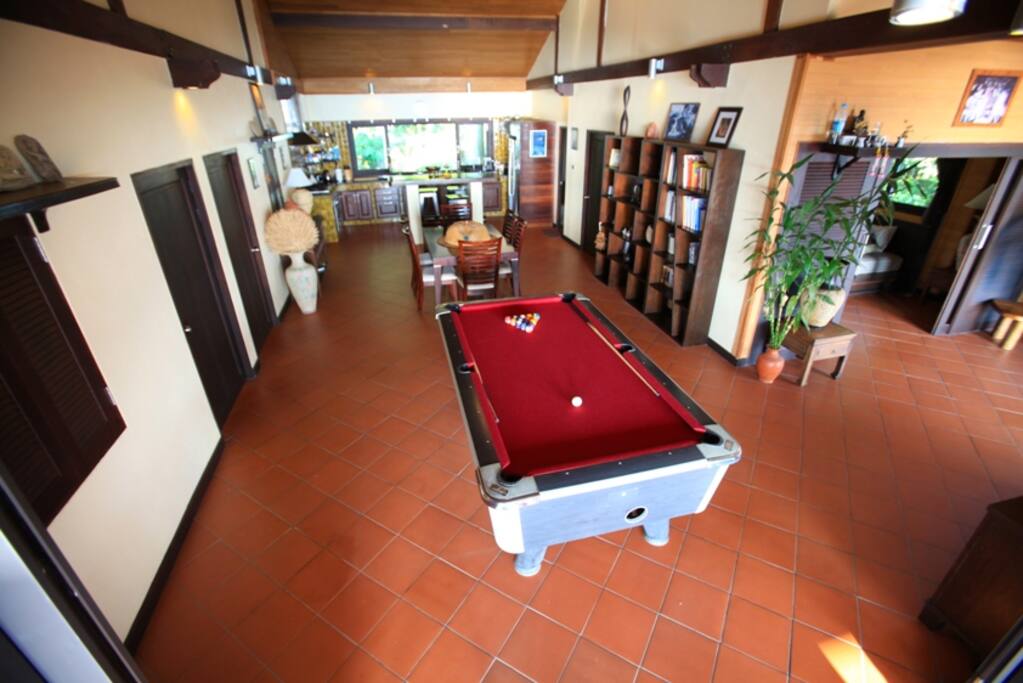 此房源的描述已由谷歌翻译从英语翻译成您的语言,但谷歌翻译并不能保证翻译的准确性。
在同奈潘美丽的海湾后面的山丘上高处,别墅在海湾和泰国湾都有美妙的景色。别墅设有一个设有设备齐全的厨房和用餐区的大型起居区。有两张床
---
I'm almost loath to say how beautiful Roman's villa is because I want it to always be available for my holidays in the south of Thailand... But I have to be honest and say that it was seriously one of the best Airbnbs I've ever had the pleasure of staying in. We were four girls and the villa accommodated us perfectly. It was beautifully clean, spacious, and tastefully decorated and that pool (and the view) has to be seen to be believed. Roman was wonderful; his communication was top notch, and he met us off our ferry with a hand-made sign with my name on it (adorable). He then entertained our highly excitable group like a champ for the 30 minute drive to the villa.
---
Our stay at the villa was amazing. Roman picked us up at the docks, took us to get a rental car (which you 100% will need to get to the property), gave us a quick tour of the nearest town and got us settled in. His recommendations for dining were great (specifically Jip Shop, the best Thai food I've ever had). The listing itself is jaw dropping, with an amazing view of the water from the balcony/infinity pool. I don't see how an Air BnB could get any better. It's definitely a little pricier than other listings in the area, but 1000% worth every penny. We can't wait to come back!
---
We chose the house for its outstanding view and we were not disappointed, it was just breathtaking! We loved the big terrasse and the swimming pool with the view on the sea. The house is spacious and well equipped and we much enjoyed having a billard table. Roman and Mark were welcoming and helpful, they picked us up and brought us back to the pier, they provided us with a car and when we had a technical problem with the car, they immediately had it repaired and lent us their own car meantime. It is necessary to rent either a car or motorbikes, because the house is quite difficult to reach, with a very steep hill to get to it.
---
What a wonderful and welcoming place! Roman and Mark are really nice and friendly hosts and it's obvious that they really want their guests to enjoy their stay and have everything they need. Welcoming fruitbasket was really nice surprise! Villa is fully equipped, clean, with many authentic items and furniture inside. The view from the terrace and especially the pool was amazing, i miss it already! You definitely need to rent a scooter ( and again, Roman can help you with that) or car as the Villa is located on top of a hill. We really enjoyed staying there and hopefully will come back again!
---
We had an incredible time at Romans villa, we were in Thailand for 4 weeks and staying here for 5 days had to be the best part! The villa and pool are beautiful and the view is just amazing, I felt the pictures don't do the place enough justice. We managed the stay without renting a car, but be prepared for a gruelling walk if you do!! The village nearby was also lovely and has everything you need. Also great location if you're looking to go to the full moon party, as a taxi ride isn't far! Can't fault this place at all, and already looking to book again!
---
Super toller Ausblick. Zum relaxen genau richtig. Im Haus findet man alles vor was man braucht und in der Umgebung kann man ebenso noch gut die ein oder anderen Lebensmittel besorgen. Pool ist spitze, Zimmer sehr komfortabel. Würden wir jedem weiter empfehlen! Grosses Lob und danke für das Hinfahren und Abholen!! Kommen auf jedenfall mal wieder wenn es sich ergibt :)
---