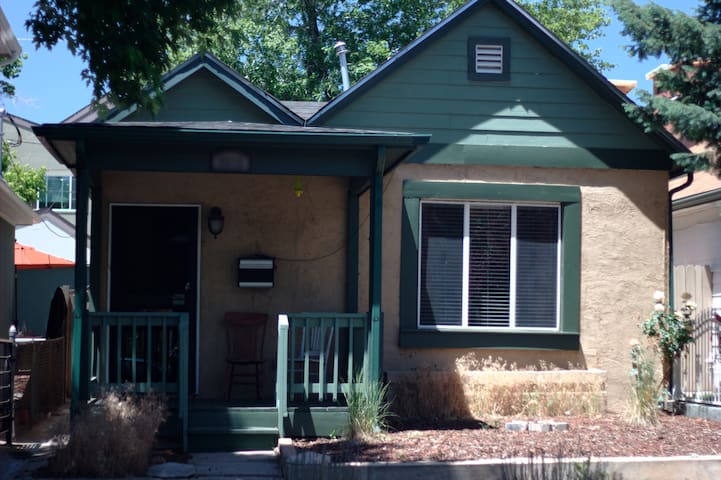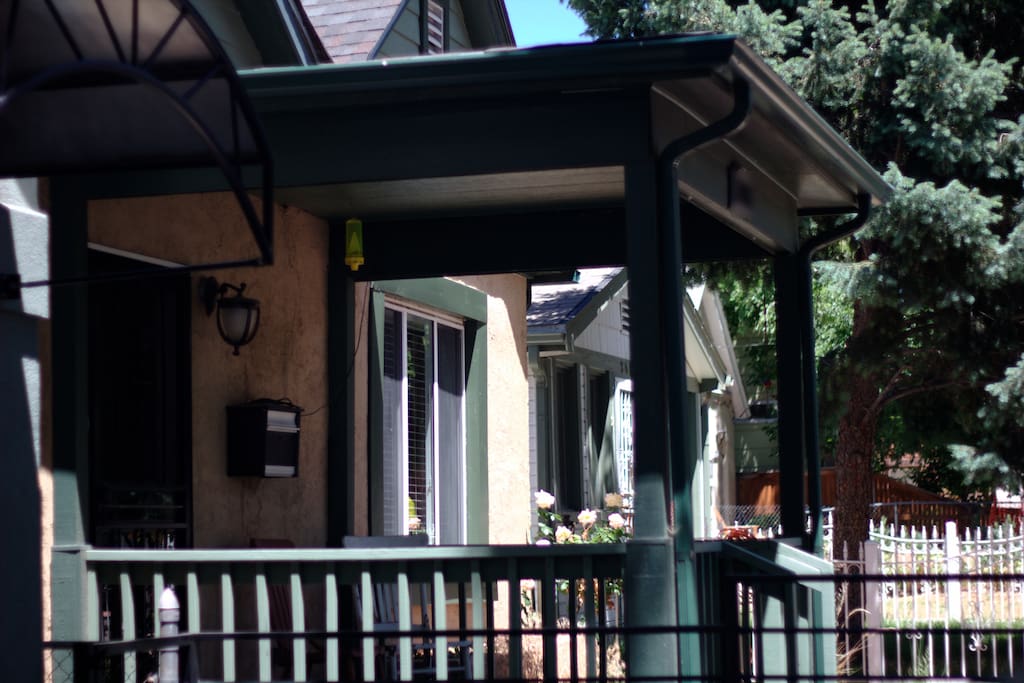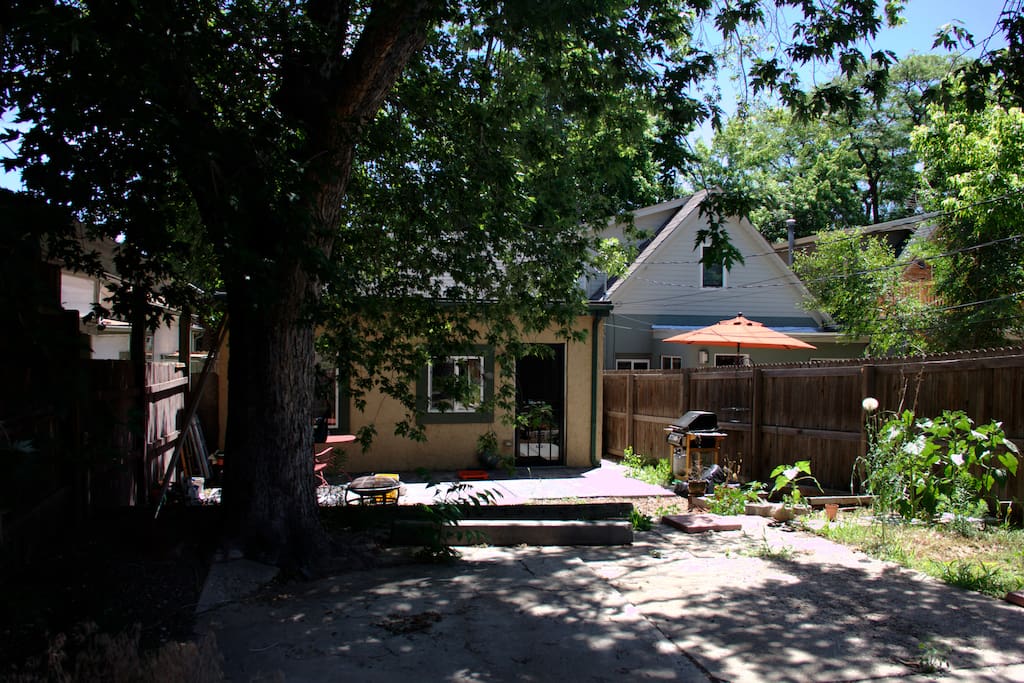 Cozy Cottage in Lo Highlands Mr bed
You are renting the master bedroom of a 2br 2ba house, in the quaint LoHi neighborhood, enjoy walking distance to the heart of downtown Denver: safe, clean and hip. All amenities, full fledged kitchen and ware. Pain free parking, garden with grill.
---
This was our second visit to Cozy Cottage and it was as good as I remembered it. Very comfortable accommodations, great location (very convenient to buses), beautifully renovated small cottage. One thing to be aware of is that there is no AC - which is not a problem if nights are cool (as they were when we were there) because there are plenty of fans and good cross-ventilation.
---
Being at Rachel & Danno's is like being at a best friends house. The house is so clean and well appointed. Danno and Rachel are a wealth of knowledge about Colorado and the mountains. I would recommend this place wholeheartedly, meeting people like these guys is what travel is all about... to me at least ;)
---
Rachel was waiting when we arrived (late, because our flight was late). She showed us the lovely cottage - beautifully renovated small home (like our son's a block away, but his isn't as nice). We generally had the place to ourselves, since her roommate was away for the weekend and Rachel was out early and in late. Comfortable bed, nice backyard. Only two blocks from the bus stop.
---
Danno and Rachel were fine hosts and very cooperative about check-in and check-out times. We met them for a beer (thanks!!) but then did not see them. There was another roommate for just part of the time. The house and location were great. The room was private, back of the house. We really enjoyed our stay, especially being able to use the table and chairs on the back porch on some of Denver's nicer days. The neighborhood church bells were fun and it was around the corner to some art galleries, where we chanced upon an opening one night. Not too far to walk to Root Down either. Easy and quick bus service to Union Station and downtown or along 38th.
---
Danno, 40- yo professional from Aspen, Colorado. Ski patrol in the winter and tandem paragliding guide in the summer. Chill outlook on life... Languages: English, Dutch, German, Spanish, some Portuguese. Interests: current affairs, paragliding, skiing, meteorology, travel, technology, photo and film, culture, oceanography, geology, investigative journalism, sailing, and more.
Rachel, late thirties critical care nurse at a renowned Hospital in Denver. She likes to paraglide, spend time outdoors in the winter as well as the summer and she LOVES to travel. Speaks English and Spanish.
语言:
Deutsch、English、Español、Nederlands