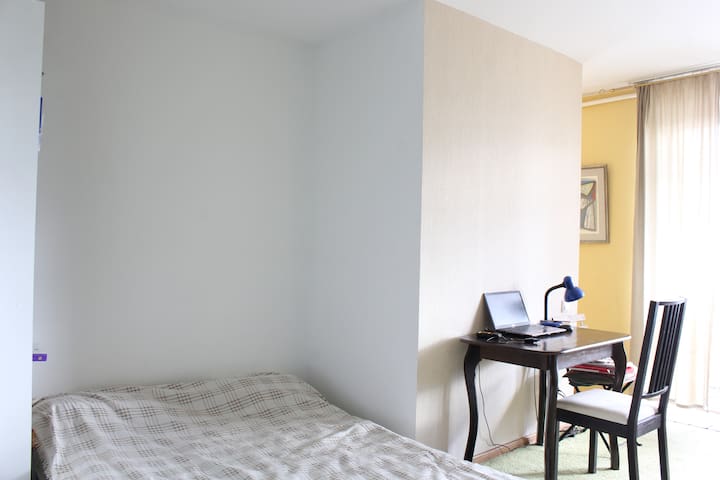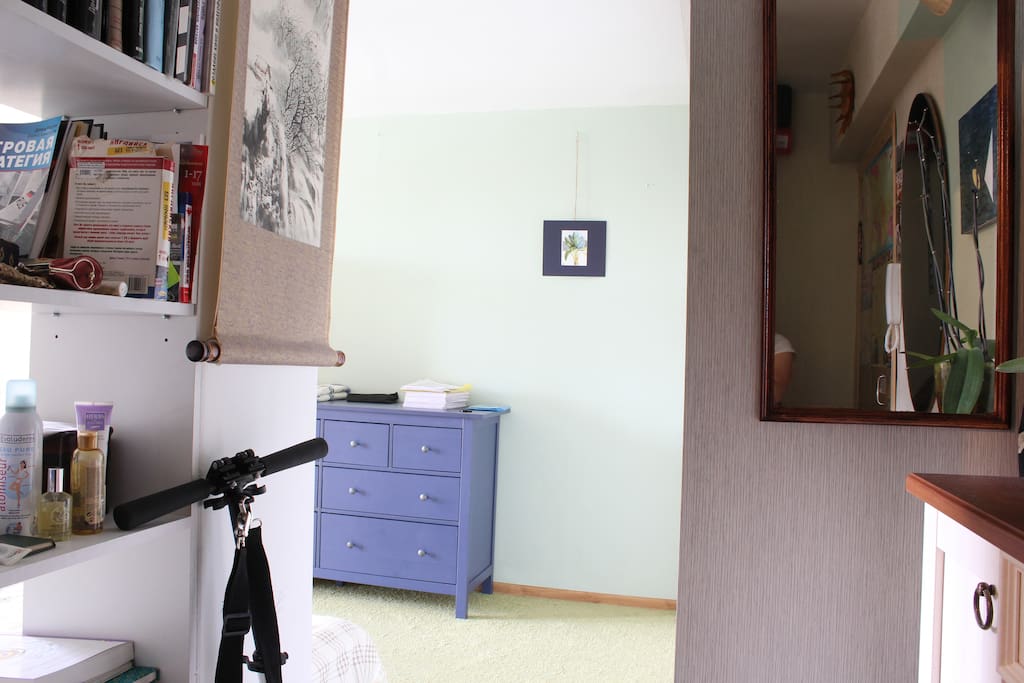 公寓"Raskovoy Str"位于莫斯科14号的Raskovoy街。靠近历史悠久的Hotel Sovetsky和Romen剧院。
The apartment "Raskovoy Str" is located at Raskovoy street, 14, Moscow. Near by historical Hotel Sovetsky and Romen theatre.
房源
公寓"Raskovoy Str"位于莫斯科14号的Raskovoy街。靠近历史悠久的Hotel Sovetsky和Romen剧院。 30平方米的所有平面,也是一个阳台,房间约20米。厨房里有烤箱,所以做饭很舒服。有很多橱柜和小冰箱。 房间本身有一个睡觉的地方,还有一些空间来储存衣服,电视机。互联网访问没有任何问题。您将从8楼到莫斯科市有不错的景色。约40分钟沿Tverskaya str步行到克里姆林宫。最近的酒店:Sovetskaya,Radisson Blu Belorusskaya,Holliday Inn Tverskaya,中心君主文艺复兴时期。 公寓靠近Aeroexpress到谢列梅捷沃机场。 10分钟车程到莫斯科市 位置信息breafly 莫斯科,Raskovoy str,14 •地铁Belorusskaya,也关闭Savelovskaya,迪纳摩 •中北部(Begovoy rgn) •(步行10分钟到Dinamo st,步行15分钟到Belorusskaya地铁站) ________________________________________ 我们都喜欢微笑友善的人物。我是闪亮的,我可爱的平坦的这个算法。所以很好康且有愉快的住宿。
The apartment "Raskovoy Str" is located at Raskovoy street, 14, Moscow. Near by historical Hotel Sovetsky and Romen theatre.
30 m square of all the flat, also it is a balcony, room is about 20 m. The kitchen has oven, so it will be very comfortable to cook. There is plenty of cupboards and small fridge.
The room itself has a sleeping place, and some space to store clothes, TV unit. Internet access without any problems. You will have a nice view from 8-th floor to Moscow city. About 40 min. walk to the Kremlin straight along Tverskaya str. Nearest hotels: Sovetskaya, Radisson Blu Belorusskaya, Holliday Inn Tverskaya, Centre-Monarch Renaissance.
Apartment is close to Aeroexpress to Sheremetyevo airport. 10 min drive to Moscow City
Location info breafly
Moscow, Raskovoy str, 14
•Metro Belorusskaya, also close Savelovskaya, Dinamo
•Centre-North (Begovoy rgn)
•(10 min walk to Dinamo st, 15 min walk to Belorusskaya metro station)
________________________________________
We all like smiling friendly persones. I am the shiny one and my lovelly flat take that rithm. So wellcome and have nice staying.
---
I stayed in this apartment for about two months and I was very satisfied with it. I liked the location a lot. There are many supermarkets nearby that provide a wide variety of food options. The apartment is a six-minute walk from Leningradskii Prospekt, and there are a number of convenient bus routes on this street. I also liked being within walking distance (15-20 minutes) of the Belorusskaia metro stop. The neighborhood, like the rest of central Moscow, seemed relatively safe. The design of the apartment is very charming. It isn't large, and there's not a lot of room to store things, but if you just need a place to stay for a month or two, it is a good deal compared to other apartments in the area. Evgenia is a nice and responsive host.
---
Evgenia's apartment is very cozy and was great during the month I stayed there while working on my PhD dissertation research. Evgenia was really helpful whenever I had a question about something and was also encouraging with me practicing my not-quite-fluent Russian :) The neighborhood is fairly quiet even though it's near some major roads — it's not totally central, but it's easy to get to where you need to go, and the apartment is conveniently close to a grocery store, post office, bank, etc. Очень уютная квартира на спокойной улице. Очень довольна, спасибо Евгения!
---
Evgenia was extremely nice, flexible in working around my schedule, and helpful, for which I am grateful. The apartment is warm, charming, sunny, and very home-like. It's on the older side and might not be your cup of tea if you are extremely fussy or looking for a luxury flat (as a moderately fussy person, I quite liked it), but for ordinary mortals it's more than worth it for a private apartment at this price and location. No bugs, no unpleasant surprises. The neighborhood is very pleasant, there are various cafes around and a grocery store right downstairs, and it's about 15 minutes by foot to the metro in either direction (I always felt safe, but worth noting that if it's late, you can go almost all the way by the always well-traveled Leningradskiy Prospekt). Lovely, unobstructed views of the surrounding block and the city beyond are a big plus.
---
Квартира недалеко от метро и рядом с центром города. Жилье светлое, хозяйка очень приятная и дружелюбная женщина. К сожалению, в квартире много пыли и она нуждается в ремонте.
---
Positive,very active person, who likes art, travelling and people.) I'm interested in so many things - will be happy to share.
I'll be glad to welcome you at my apartment!
语言:
English