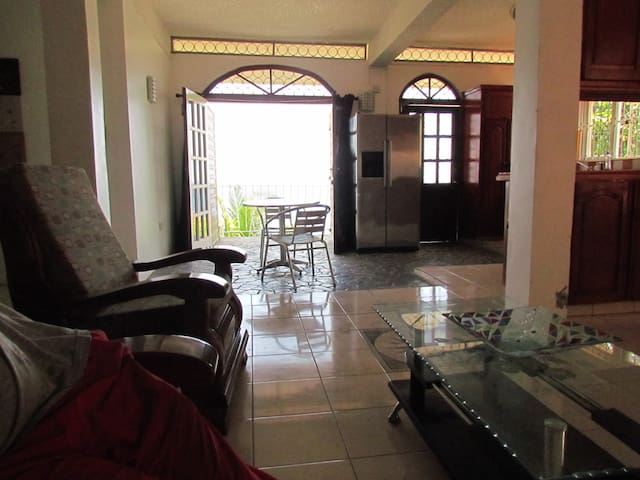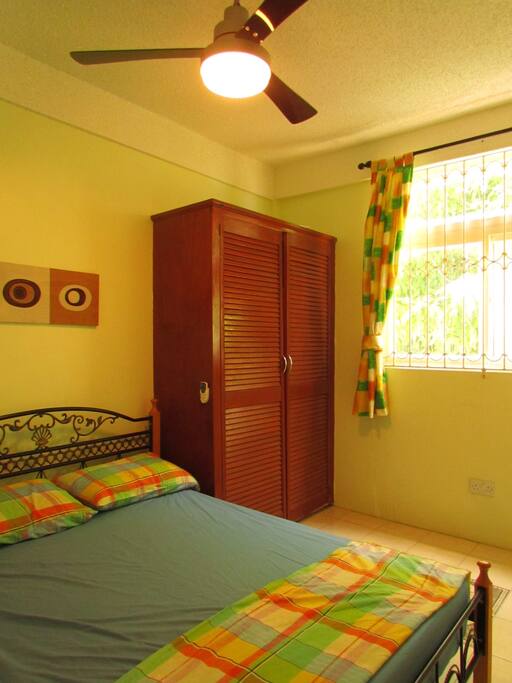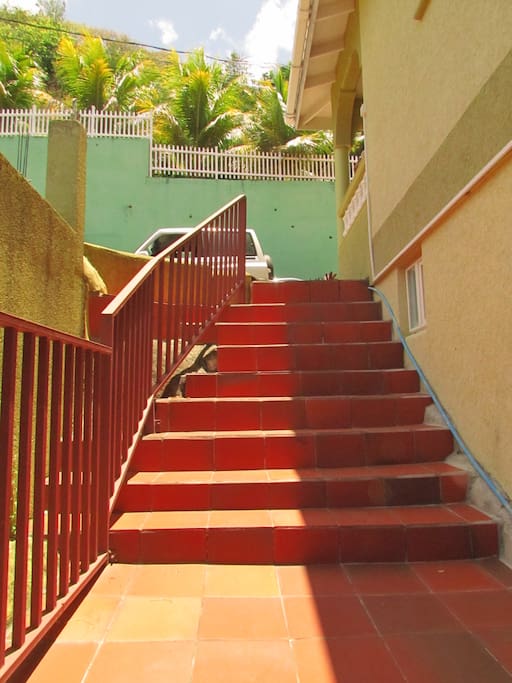 2 Bedroom-2 bathroom w ocean view.
Airy, comfortable open space. Overlooking the Caribbean Sea. Close to Roseau- 7 minutes. Lots of fans, sea breeze, wi-fi (been giving us problems) and Cable -TV. Private and safe complex. Comfort and convenience. Great cooking facilities, laundry and relaxing space.
房源
Apt Beau Bois
Look forward to you coming-
I am always anxious- That everything be perfect and
About what people expect-
The apartment will be cleaned by Connie- after dozens of cleaners- she's the best!
It's spacious- not cluttered and has enough towels and sheets-
There's a washer that's easy to use- I think I left some detergent as well
Replace what you use
I'll have a cone and filter for making your coffee- or a coffee press
There's a toaster- blender and microwave
Again buses run but it's best to call and ask them to come-
Water and electricity sometimes go out-
Can't help that-
We recently put in a new toilet and repaired the frig-
All work-
Just remember the apartment is in upper beau bois on the hill- so going to the main road might be hard without a vehicle- but its a lovely walk up or down.
I alway leave the basics- dish soap, toilet paper and soap
Most things u need you'll have to purchase- everyone has different tastes and diets-
Again the local convinient store is open till 11pm
They take cash-us or credit cards.
Enjoy your visit!
---
Me- well I'm in my sixties-
Grandmother of five.
Came here as a Peace Corps volunteer and just got involved in too many things to leave. My work, my students and friends keep me here. My only problem was money so thats why I do airbnb- it pays the bills. The other side of it is I meet so many people. New friends from all over the world. Thanks!