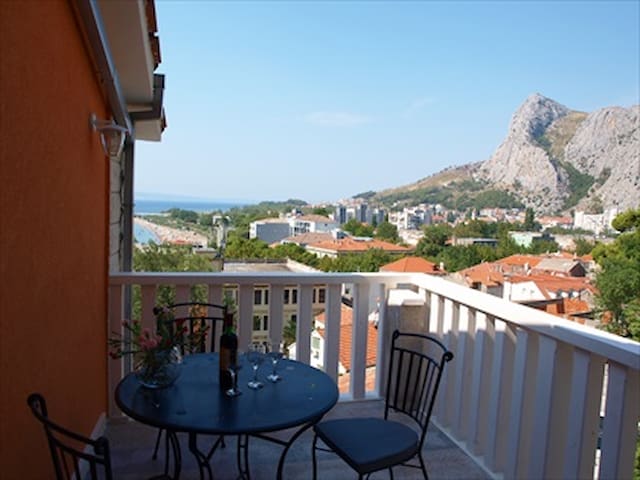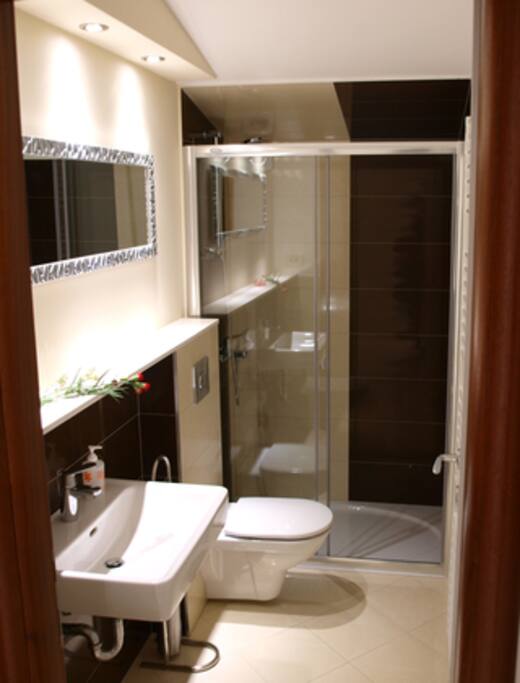 Apartment 9
The house is located near the center of Omis approximately 100 meters, with a beautiful view of the sea. Just a few minutes walk from the sandy beach and the town center where there are many restaurants, shops and bars.
房源
Omis in Croatia is a small Central Dalmatian town and harbour located between Split and Makarska, situated in the mouth of the Cetina river, surrounded with massive gorges. In the past Omis was notorious becuse of the pirates of Omis whose ships were a centuries-long symbol of retaliation, courage and strength. The evidences of proud and turbulent Omis history can be found on every corner of the Omis Riviera. Ancient town of Omis, Omis churches and Omis fortresses are silent stone reminders of the power and the might of infamous Omis pirates. Today, it is the center of Omis Riviera, one of the most beautiful parts of Croatia's Adriatic Coast. Situated in the heart of Dalmatia, with it's true Mediterranean spirit and diversities, Omis Riviera offers everything you need for an unforgettable holiday in Croatia.
Omis is literally filled with restaurants, wine-cellars and caffe bars. Mediterranean cuisine, with it's olive oil, fish and sea food, home-grown vegetables, wine, and it's thousands year tradition will surelly help you experience the true spirit of the Mediterranean. Omis Cultural Summer, Festival of Dalmatian Klapas, Pirates Nights and many other musical, theatrical and gastronomical social events make Omis perfect place to experience not only the beauty of Dalmatia, but also beauty of it's soul.
Omis is an ideal place to plan a recreational weekend. Regardless of your sporting preferences, whether it be diving, wind-surfing, rafting or kayaking (on still-water or rapids), hiking, rock-climbing, hang- or paragliding, cycling or boating, this former refuge of pirates and buccaneers offers all of this on a background of exquisite natural beauty.
---
Our stay was really amazing! The owners were very friendly and always ready to help. Once we let them know that we are travelling with a baby - a feeding chair and a baby crib were prepared by our arrival. Even with a linen. We spent a month there and every day we felt as if we were staying at our best friends! A lot of pleasant compliments from the owners. Very clean fully airconditioned apartments with everything necessary you may need. Great location, only few minutes walking to the beach, to the market and to the old city full of cafes and restaurants. Great sea view from the terrace. Very comfortable and safe city. Definitely we will do our best to be back! Kind regards to the owners, we really miss them!
---