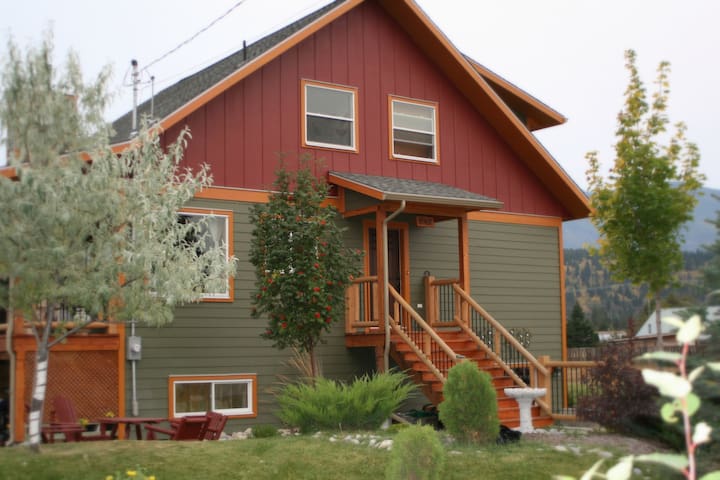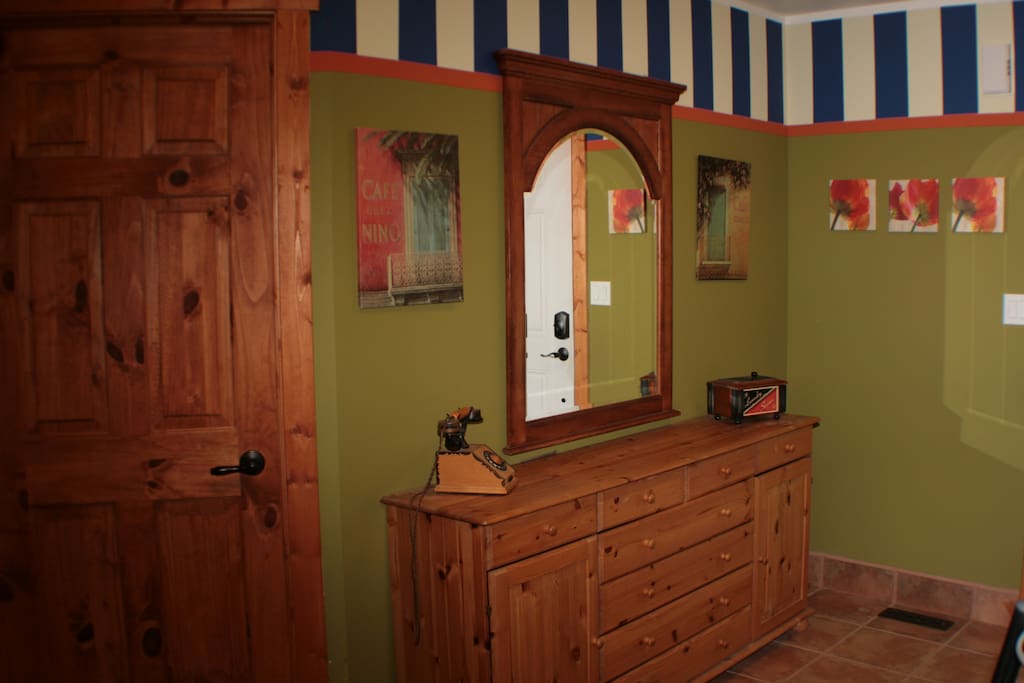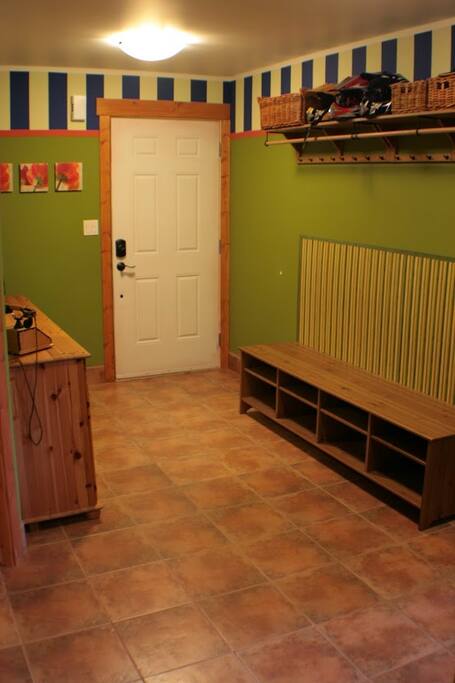 此房源的描述已由谷歌翻译从英语翻译成您的语言,但谷歌翻译并不能保证翻译的准确性。
宽敞的乡村别墅享有Columbia Lake湖附近壮观的山景。坐落在一个安静的小镇运河平原,距离白天鹅湖省公园和Lussier温泉约6公里。哥伦比亚山谷可方便地接近游泳,冲浪,划船,划船,皮划艇,管道,骑马,拉链,高尔夫,远足,骑自行车,亚视,土地骑自行车,钓鱼,狩猎,观鸟滑雪,雪地登机,雪橇,雪地摩托等。
---
Very comfortable place to be with Seniors, children and a pet all together. The pool made it so much fun. Will definitely visit again as it is not very commercialized yet close to nature. The small grocery store is so close for all needs and fresh supplies. Children rode their bikes and walked down as and when needed.
---
Rustic yet modern. Homey but not cluttered. Our stay at Edith's cabin was more than we expected! We booked it with a little bit of extra room as we wanted room for some family that couldn't commit at first. They ended up coming, and there was plenty of room for everyone! We had stayed in the Canal Flats area before, so we were aware that this was in town and not right at the beach. Turned out we didn't even go to the beach... Why? Because the POOL WAS AWESOME!! We had a 6 year old and a 9 year old and they were in it every single day. They loved it and so did the adults. It was warm and clean. Lots of fun was had there. Also, for the kids, there is a 'playground'. Swing, slide, hammock, ZIP LINE! TRAMPOLINE!! The kids loved it!! In the basement there are more swings, a play pad, air hockey, Wii, Netflix. Lots and lots of entertainment. The actual yard is beautiful. There is an irrigation system that goes on at night and the result is lush, beautiful grass to enjoy! There are trees along the property line (even though the next lot is currently undeveloped) so there is privacy to enjoy the grassy area. The yard is large and beautiful. There are 2 BBQ's - one on the front porch, one over by the playground. The kitchen is very nicely done and OPEN. Kitchen/dining room/living room with a lot of seating room. All in one room. Very nice concept for a family. 3 full bathrooms that are large and clean. Strong wifi on the property. Stereo with audio cable in the living room. The house was clean and well kept. Well built. Really really nice. Definitely recommend this... my only hesitation is that I don't want it to book up for the next time we want to book it!! :-)
---
Edith was a pleasure to communicate with, very response and always helpful. The home is simply amazing and easily accommodated 6 adults and 6 kids. Everything was immaculate and we'll presented, with plenty of space to enjoy and relax in. The grounds are also easy to enjoy and have great facilities like a playground for kids, as well as a pool. The verandah looks out towards the most beautiful mountain landscape, which is perfect when enjoying a drink! The location of Edith's house is perfect for a quiet retreat and/or travelling to Fairmont hot springs. I definitely recommend and will for sure be looking to book again.
---
Edith's home is a pleasure to stay at. Everything we could have possibly needed was there and more that we didn't think of. The kids were kept busy for hours indoors and out with toys, play areas, trampoline and swimming pool. There are several places to sit outside so it is easy to find a comfortable place to visit or read or whatever! The yard and house are very well kept, clean and pretty. There is definitely pride of ownership with this property.
Hi Leeanne, I just read you review. Thank you very much for kind words. We do love our cabin. We built it when our 3 kids were little and used it for quite a few years every weekend, every holiday, every summer just for us. We love it when groups like yours - multi generational, with kids even pets book it, because it reminds me so much of our family dynamics. With kids all you need is lots of space and stuff to keep them occupied. Kids are happy - everybody is happy. I am glad we didn't disappoint.
---