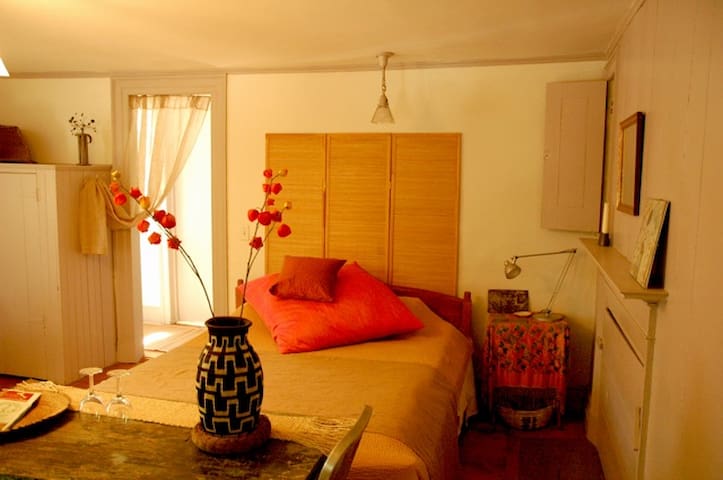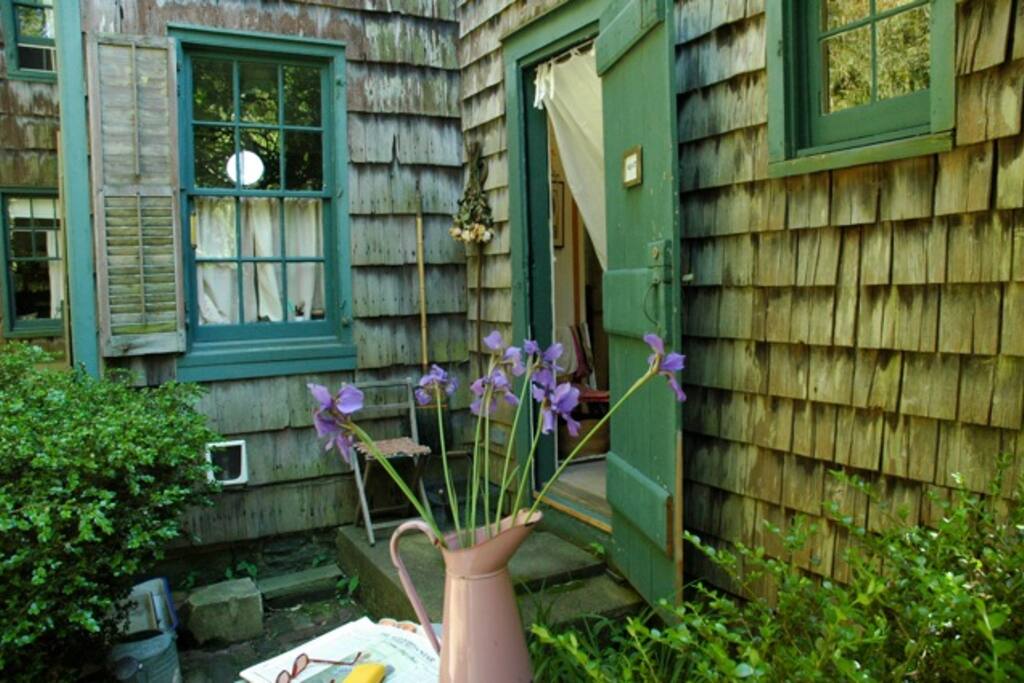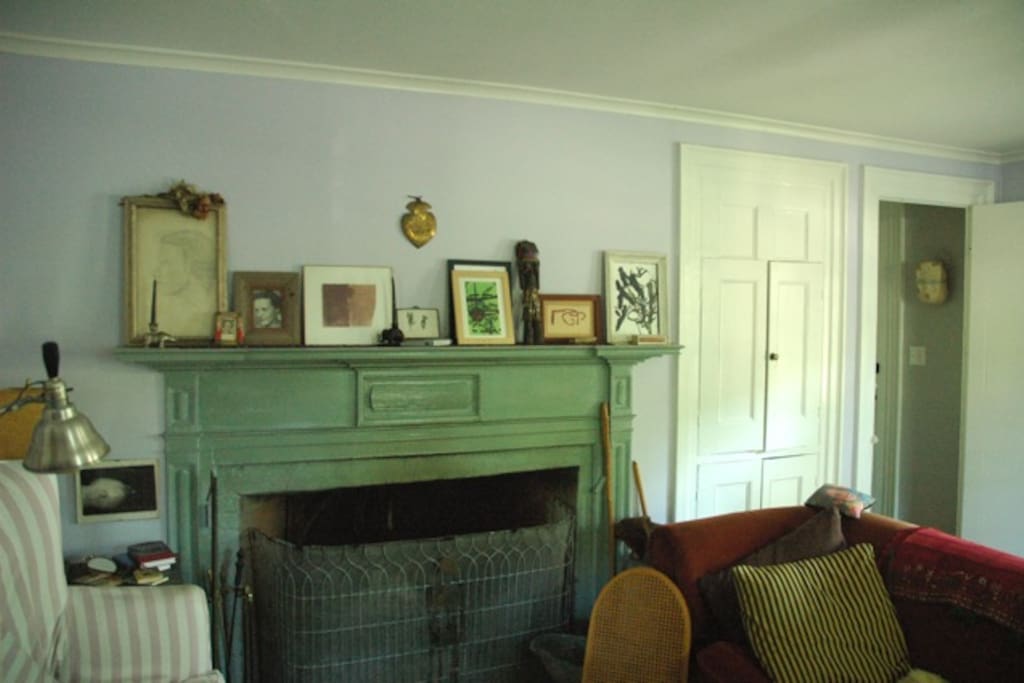 200 yr old farmhouse/South Room
Large, comfortable room with 1 queen bed plus 1 single and a bathroom,
literally, bathtub only, no stand up shower. Sorry.
A/C, WiFi.
Prices are seasonal.
November 1-March 31: $125 per night
April, most of May, September, October: $150.
Memorial Day weekend-Labor Day weekend: $250.
$35 additional per night for 3rd person all seasons
---
Overall we had a disappointing stay at Jeanie's. While the location of the house was superb, as we could walk right into downtown East Hampton, the room had an unpleasant musty smell and we discovered that the second bed was really a few pieces of wood with a mattress on top. In addition, the lack of locks on the front door as well as individual bedroom doors was disconcerting, and there were no clear instructions on which entrance to use or which bedroom was ours upon arrival.
---
Blake's Lodge is a comfortable lodge with eclectic/antique furnishings. It is a very short walk to the town of East Hampton, which is very nice with tons of shops and restaurants. We wanted to go to Main Beach, which was a little farther than the closest beach, but not a bad walk (about 2 miles). You can also park at the beach during weekdays if you buy a day pass for $30. Breakfast was great every morning. Jeannie is a very gracious host and we hope to go back someday.
---
We had such a lovely stay at Jeanie's place! Great location, so close to the beach and all the good restaurants and shops. Each room has its own privacy, which was great. Jeanie was also very welcoming and provided lovely breakfast every morning. I would highly recommend Jeanie's B&B!
---
Jeanie was helpful and offered lovely accommodation which was clean, comfortable & welcoming. The location of this 200 year old house is great, it's really close to Main Street and the shops and local sights. Main beach is a good walk away whereas Egypt beach is closer. Fantastic views and a refreshing place to stay especially after the business of New York. We lived it, and having breaffast served in the garden was a nice touch.
---