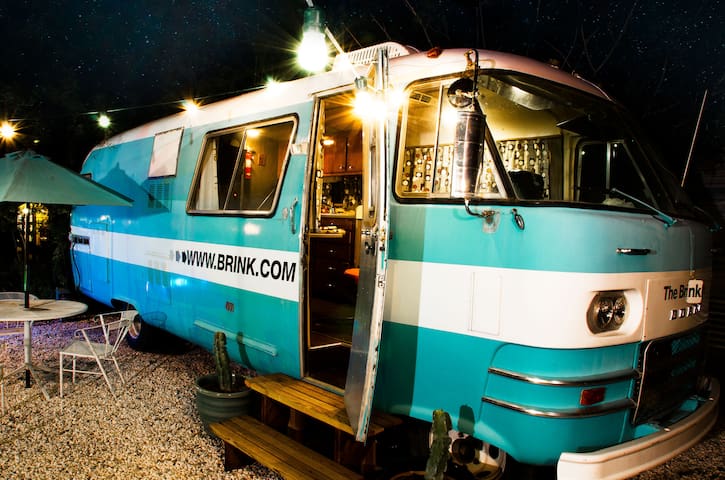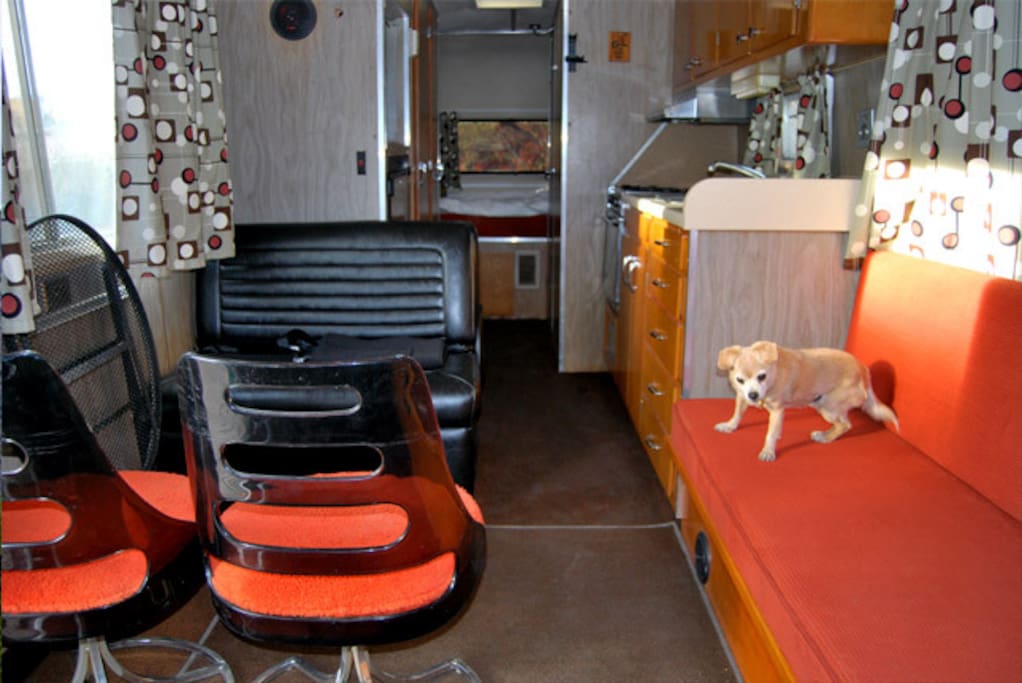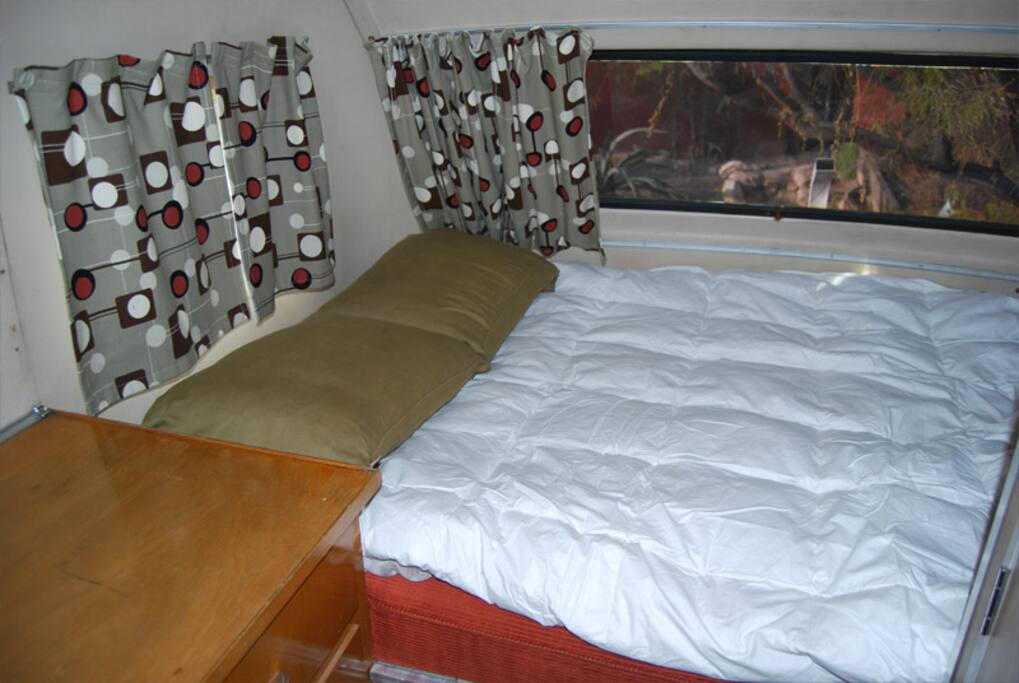 Vintage travel experience in Downtown Tucson. Close to everything. Very comfortable abode with every amenity.
---
---
---
No smoking inside, including herbal. Yard ok.
No check ins after 10:00 pm
No late (after 10 pm) or loud parties. I love it when guests have friends visit, but it is a quiet neighborhood, so no big or late parties.
---
灵活
距离旅程开始至少24小时取消预订可获全额退款。如果距离旅程开始不足24小时取消预订,将扣除首晚房费。
---
---
It is a very unique experience to live in such a RV. The location is not bad and it is just 5 minutes walk away from the streetcar station. The facilities are very comfortable and relatively convenient to use. In addition, the host, Mary, is super friendly and helpful and she provided me everything I needed.
---
Maryann is a gracious, responsive, and welcoming host. The RV is wonderfully unique! Everything is as described. There is a clean and well-functioning bathroom in the RV and a larger bathroom with shower across the patio. The spot is quiet and relaxing with a fenced in shady courtyard, outdoor seating, and a bubbling fountain. Walkable to trolley and downtown. I stayed here for two weeks and then on a second trip with my husband booked the RV again. We loved it!
---
We own these 2 antique rv's which are totally drivable and roadworthy because my husband has a dvd distribution business (BrinkDVD), and he bought these 2 thinking he would take his line of dvd's to film festivals throughout the southwest and we did! But there were many breakdowns and sometimes we brought a lot of people in these vehicles like to Marfa, Texas, and another time Austin, Texas, and even to LA, California. But these vehicles needed many repairs and over the years many repairs were made (that one that broke down in LA spent a year there, and one that broke down in New Mexico spent a year there) and you are looking at some very expensively renovated beasts of the road that ended up like beached whales in my yard with my husband far too crabby to take them back out and serve as mechanic; he is on to other dreams.

That's where I come in. My husband is Aries, which corresponds to the head, and I am Pisces, which corresponds to the feet. I finish what he starts! And after looking at them, mostly just one until both of them were driven back into the yard and then there were two. And there they sat unloved, these fine cabins of 1968 comfortability. The RV's have extra long but slightly narrow double beds, fully plumbed toilets on board, complete kitchens, and access to a luxurious shower down the hill. (Combined with a laundry room available to all guests).

They would have liked to have had one of these RV's on the moon! I was compelled to landscape around the beached turquoise whales with white gravel, to make it more light at night so my guests can see. Plus I like the Japanesey look, it integrates well with the our desert.

I had managed a hotel for years, but now I work at home as a bookkeeper for our own businesses. I worked at Hotel Congress in downtown Tucson for 15 years and managed it for 10(left there in Oct 99). And now, I am operating a mini hotel in my backyard and next door. The yards are adjoined by an arch, and if you're in the guesthouse please feel free to enjoy the birds and fountain on the other side. Altogether there are 5 places here on two adjoining lots, and each accommodation has quite a bit of personal space. .

The guesthouse which we call the "the love shack" is a great little guest house with everything you need for an extended stay: tiny kitchen, tiny bathroom, large comfy bed downstairs, and loft bed in a tiny loft upstairs, and HBO. Sometimes people disappear for weeks in the shack.

My husband's business BRINK (creative digital) occupied the two story house in the back of the lot where the trailers are located, but in 2013 he moved to a commercial building about a mile away. So we have turned the old BRINK offices back into residential units, upstairs and down.

There is a large 1000 square foot luxury loft the we lovingly call the High Chaparral (after our favorite TV show of the seventies). It has a great very private upstairs porch, large screen TV, huge tub and shower, full kitchen, and stereo with record player! It's very swank in that pioneer TV way. There is off-street parking behind the building and a private entrance.

The bottom floor unit, which we call The Hideaway, is rocking a 60's pop Italian apartment theme, with extra beds for itinerant rock bands or families with kids. The signature piece of The Hideaway is a vintage Fantasia fiber optic lamp, that beats TV any day of the week, but yes, there is a flatscreen LED, with HBO AND Cinemax AND Showtime AND ESPN.
语言:
Español