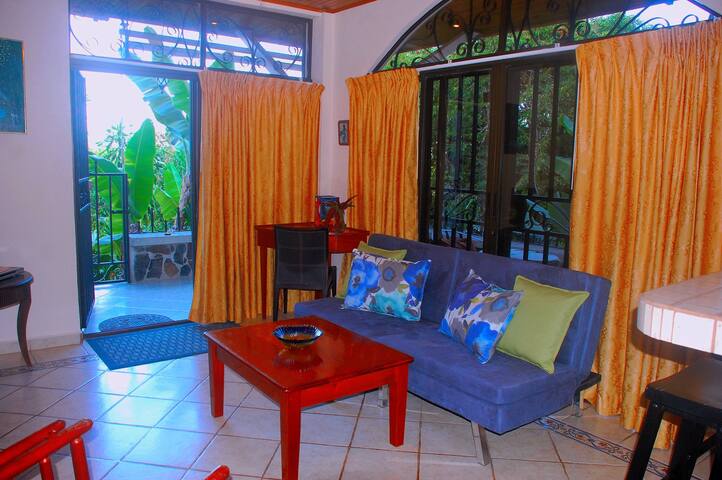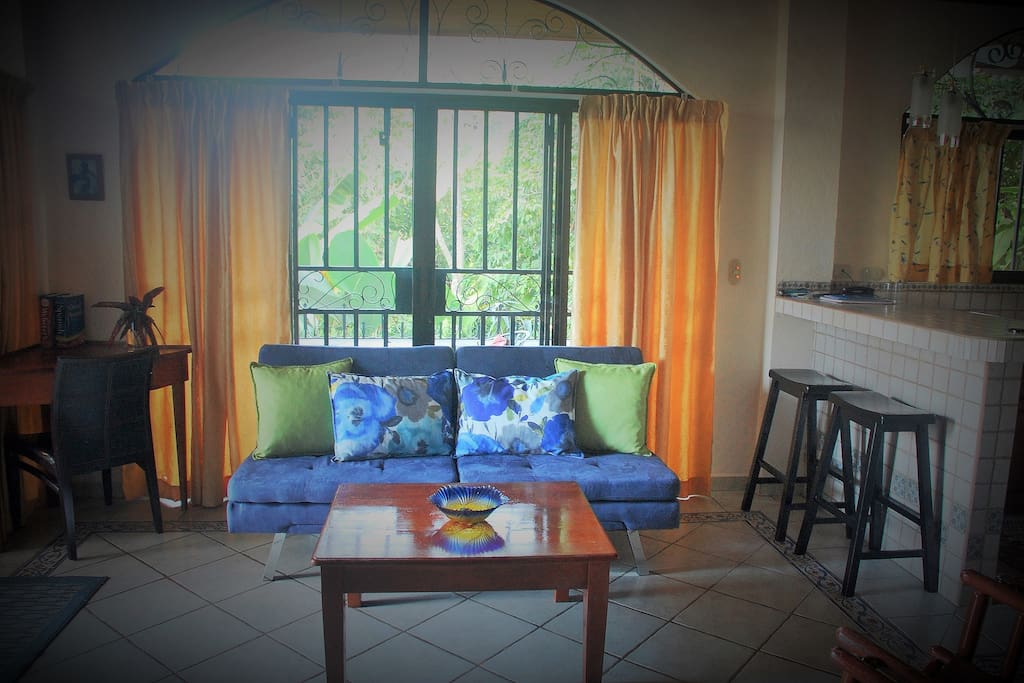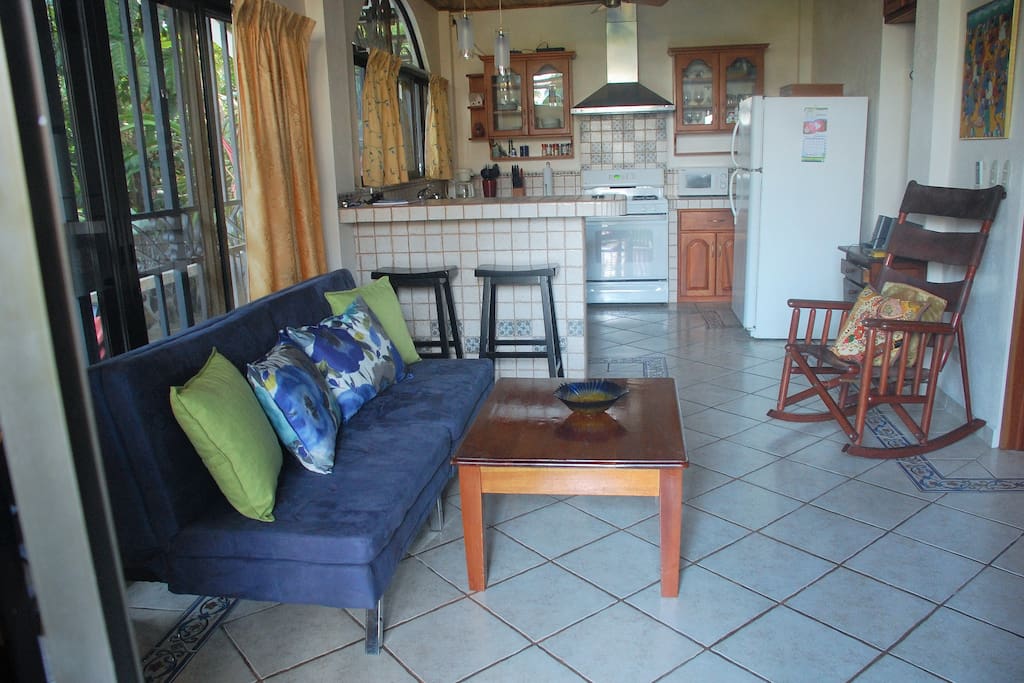 Terraza Apartment has a spacious patio overlooking exotic garden. Ideal for single person/couple seeking beautiful tropical setting & tranquillity. Near Hotel California, 7 min. by bus/car to Manuel Antonio Beach. Freshly painted/updated Feb 2016.
---
This was a very lovely place that seemed to be situated between the "hot spots" of Manuel Antonio and Quepos. It is tucked away a bit which was very pleasant if you're looking to hideaway, as the description suggests. The surrounding flora is lush and gorgeous to be around if you…
---
The host Krissia was amazing and went above and beyond to make our stay comfortable - despite our flight delays and last minute change of schedule. I highly recommend staying here. It's a lovely place, spotless, and very quiet. I will say it's a tad tricky to find at night, but t…
---
Beautiful apartment with a beautiful terrace. We had a great stay and found the kitchen, washer/dryer so convenient! The location is good in relation to hotel California, but quite a bit away from Manuel Antonio beach/park. Karissia the property manager was nice enough to let us …
---
This place was the perfect spot to unwind and relax. The hosts were extremely kind and even though they live upstairs we felt like we had our own private bungalow. The kitchen is fully equipped, which makes cooking easier than in other AirBnb locations. Carol gave excellent direc…
---
The location is absolutely perfect; it is directly between Quepos and Manuel Antonio. It is up a hill, so you must walk up or down a rocky road for about 5 minutes to catch the local bus. The bus stop is directly at the bottom of the hill and is super convenient and inexpensive…
Thanks Shanti & I appreciate your honest feedback. This is honestly the first time I have had any criticisms of the apartment. The musty smell is part of the rainy season in Costa Rica and usually goes away quickly with keeping it well ventilated and with the air conditioning. As for leaving condiments for guests - some don't like to have them, others do. Anyway, we will certainly take your comments into consideration, and thanks again!
---
This stay was fantastic- the pictures do not do it justice... it's so beautiful, comfortable and spacious. Abundance of animals, plants, flowers and in a great location- the home/apt had everything we needed and had a very simplistic beauty to it with wood ceilings and minimal fu…
---