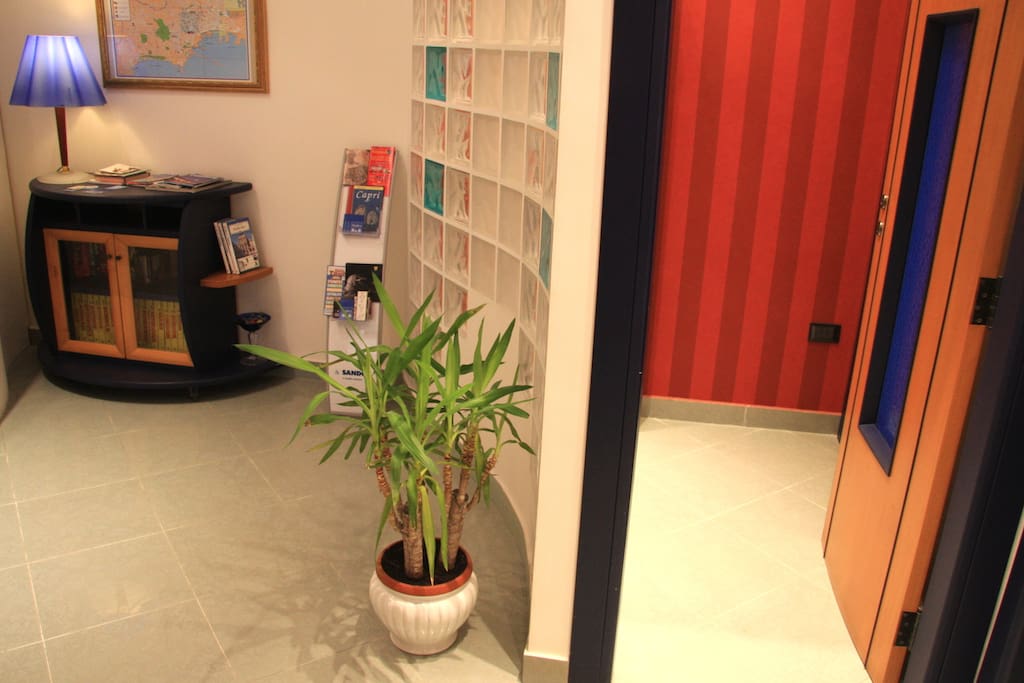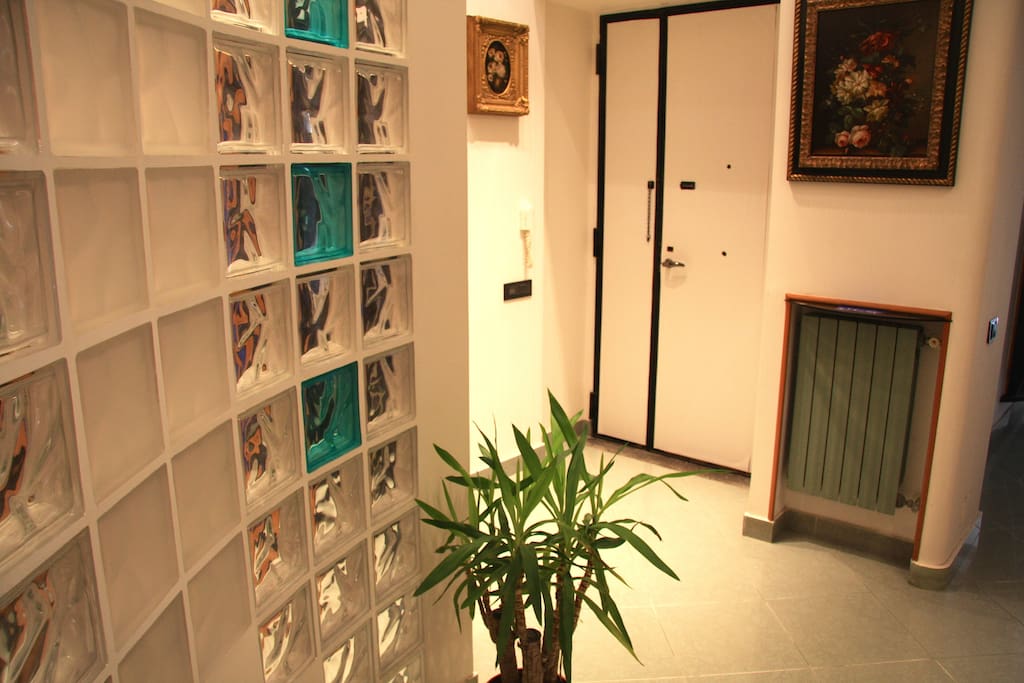 Santa Maria La Nova 21 Luxury b&b è un raffinato b&b - con 3 stanze moderne, dallo stile minimal e con arredi di design - situato in una palazzina in pieno centro a Napoli, strategico e ben posizionato.
房源
Our rooms are independent, spacious, soundproofed and air-conditioned rooms with LCD TV and free Wi-Fi and elegantly furnished with antiques and decorated with tapestries and furnishings in rich fabrics that give the surroundings a pleasant warm and friendly atmosphere ; but nothing is overlooked on the side of comfort: choice pillows, kettle, fridge, lounge area, dining table with chairs, wardrobe etc.Sono also available to guests maps and guides, as well as experience and courtesy at your service to make you feel our welcome guests.
The prices include the rich and varied breakfast is served and consumed in the room, with the possibility of customization, subject to stipulation of an extra.

房客使用权限
All rooms have the following services (free or paid):
- Air Conditioning
- Room Service
- Soundproof windows
- Internet wi-fi
- TV with LCD screen and DVD player
- Set of towels, soaps and hair dryer
- Change of linen every 3 days or daily for a fee (€ 10.00 full)
- Orthopedic mattresses
- a fee : laundry and ironing; Car parking at garage around the corner from our hotel (Quick Porta di Massa)
---
Mirko was very accommodating and it was a great though brief stay. His apt is very well located close to all major attractions. I would love to make a longer stay. Tips for Naples travel light and don't get a car.
---
Mirko was very nice and helpful. He helped us carry our luggage up the stairs, offered to call us a cab, and gave us excellent recommendations on places to go and eat (we had the best pasta based on his recommendation!) We had nothing to do the next morning and Mirko told us to take our time, which was nice. The room was very clean and comfortable. The apartment itself is in a great location- we walked everywhere. The private bathroom is down the hallway, which didn't bother us at all, but something to be aware of. There was also no breakfast, but we were stuffed from the pasta the night before so it wasn't a big deal.
---
Mirko and his place were great. The room was even nicer than i thought. Mirko was very helpful and also his cousin, who came to pick us up at the airport. Even the luggage was brought up and down the stairs. The stairs were many..... and no elevator. Fortunately we only had to take them twice a day, leaving and coming, having a full program. The breakfast in the bar downstairs was good and nice people there. We loved the bedlinen and getting fresh linen and towels often. A place i would recommend and return to.
---
Logement bien décrit. Reçu par un petit déjeuner. Quartier central proche du métro et du centre.
---
Our stay in Naples was only a short one and we wish it was longer, what a vibrant and exciting city. Our stay was made even better by the position of Mirko's apartment, right in the heart of all the action and an easy walk from the Universite Metro. Our room was spacious and had a balcony overlooking a small square with a church. There are quite a few stairs to get to the apartment, if you are no good with stairs, but this helps to walk off all the pizza, and Mirko was happy to help with our luggage. Mirko also gave very good recommendations for food, the Ragu and Pizza were delicious, thank you. Our room rate also included breakfast at a little cafe down from the b&b, oh my goodness, hot doughnuts/pastries and molten thick hot chocolate, I am in heaven. Thankyou Mirko for a great Naples experience!
---
Great room, clean and quiet! Great location near the Subway Line A. 5 min walk from Teatro San Carlo and the port. 15 minutes walking distance from the Museum of Archaeology.
---