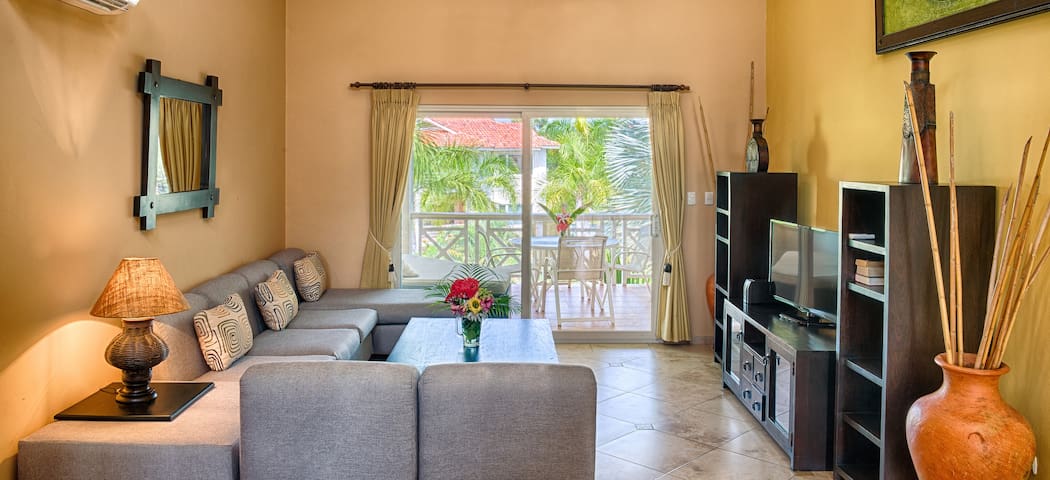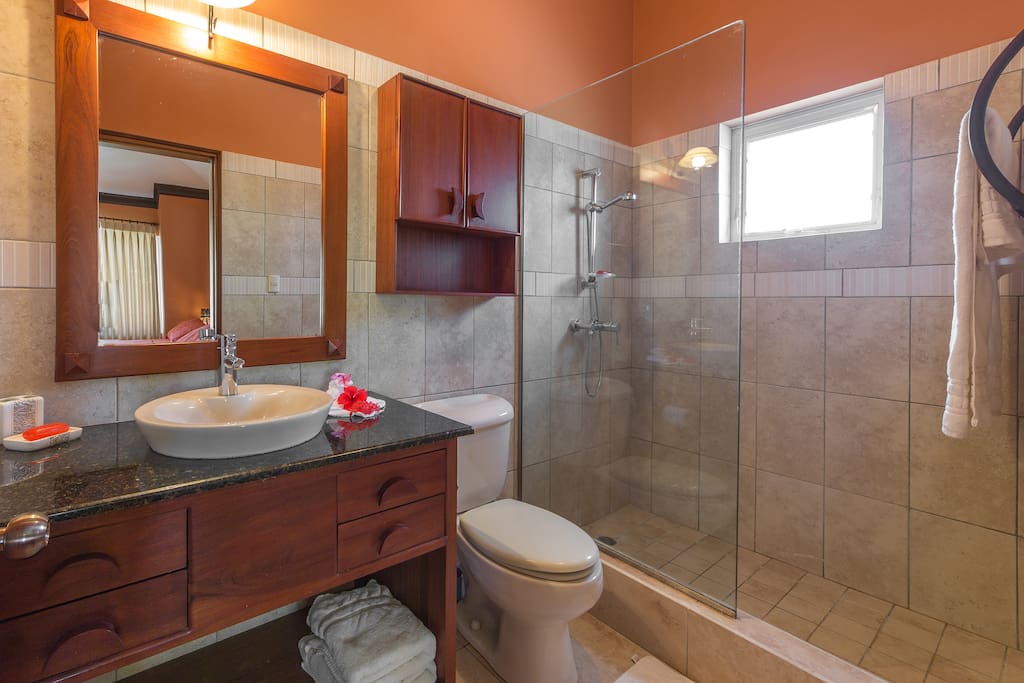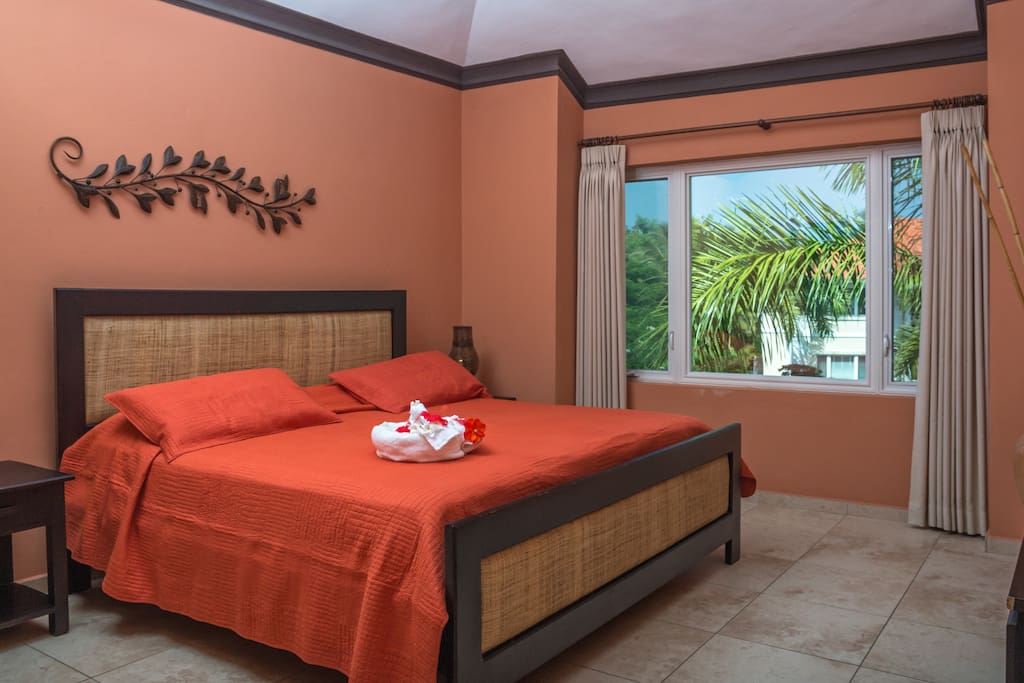 Luxury rental condos with garden / pool view, only steps from the beach
107 Kite Drive, less than sixty meters from the beach, features spacious 2 bedroom, 2 bathroom condominiums (1,100 sq ft) overlooking a large pool and exotic landscaping.
房源
Spacious 2 bedroom, 2 bathroom condominiums overlooking a large pool less than sixty meters from the beach. There are a total of 24 units in four buildings set in 5,000 sq meters of lush tropical landscaping.
The condominiums are 1,100 square feet in size and feature 9 foot ceilings. They are constructed of the highest quality materials including steel reinforced walls, porcelanato tiles for the flooring and stainless steel faucets. All furniture was tastefully designed and made to accent this beautiful condominium.
The kitchen is fully equipped with coffee maker, toaster, microwave and dish washer.
Our condo units at Kitedrive 107 offer 2 airconditioned Bedrooms with 2 bathrooms. The King Size bed in the master bedroom and two Full Size beds in the second bedroom comfortably sleep up to 4 persons.
A beautiful porch with both a dining table and a lounge sofa-couch is ready for sipping cocktails in down-tempo ambience. Each unit is individually furnished in a subdued tropical motif designed to enhance the general feeling of well being one has with an Ocean Dream Cabarete vacation.
All rental condos are privately owned and located in high quality residential areas. It is a quiet, enjoyable and very secure place to live and rent. Adjoining condos might be occupied by full time residents and families, and we ask that you to respect their privacy. Please help us to maintain this peaceful and quiet environment by respecting the following conviviality rules:
- Avoid excessive noise, especially at night
- Avoid inviting people with demeanor that is contrary to accepted standards of behavior. Drug usage and prostitution are strictly forbidden.
- Visitors of our guests need to register at the security gate and leave their ID to receive their visitor passes. This has to be done to keep our resort perfectly secured. No exceptions.
This Air BnB was worth every penny. The apartment was very clean, the owner had plenty of drinkable water on hand for us on arrival that lasted us the entire trip. The provided airport pick up was tremendous as you don't want to get a driver taking advantage of you. The security guards at all points of entry and exit to the complex was comforting. THE AC WAS AWESOME. Literally life saving. As far as location it really was perfect. Everything was walking distance and if you didn't want to walk for 5 minutes there are more moto taxis than you could ever need. In summary 10/10 would go again. Thanks!
---
Clean an de close to the beach. Larger and more comfortable than anticipated. Well stocked kitchen, but half broken garabage. Living room space was great for entertaining and games. Enjoyed easy communication and flexibility with staff. Walking distance to cabarete beach and restaurants, but great security from a distance.
---
Had a great stay at this condo. Sonja is great with communication. She was there to greet us on arrival and see us off before we left making sure everything went smoothly. We also got upgraded to a larger unit closer to the beach which was a nice surprise. Our unit was spacious and had all the necessities for a week long stay.
---
SeaLane Condo Rentals at Ocean Dream and Harmony strives to provide our guests with a full array of customized services to enhance your vacation. Our multilingual (English, Spanish and German) guest service manager has lived full time in Cabarete for the past 17 years and is available onsite. If you have any special requests or need general information about Cabarete such as restaurants and directions, we will be more than happy to assist you. Please feel free to contact us if you request one of the following services:
Airport transfer
Cleaning services
Massage/day spa
Chef service
Chiropractor
After working in corporate America for 20 years, there's nothing I appreciate more than a relaxing stay in paradise. For me, that paradise became the beautiful boutique village of Cabarete. You could say it was love at first sight. You could say it was a dream come true. Either way, I've had many exciting experiences in this hidden gem and now, Cabarete is my home.
My passion for nature and water sports, like windsurfing and kiteboarding, is what initially drew me to this coastal village. What better training ground and showroom to fuel my surfing addiction and build my kiteboarding brand than Cabarete? I could find no other.
But it's not just water sports—you can enjoy endless activities while staying well-connected. Even in paradise, I find a perfect work-life balance. As a father, I love the energy, ease, and security of this welcoming community. I have no doubt that with just one visit, you'll be as amazed as I am every day.
Today, my priority is to share this extraordinary place with guests from all over the world. Thus, my guest manager, Sonja, and I interact with guests directly. From providing guest services to maintenance and anything in between, we pride ourselves in our responsiveness to guests' needs. You can always find us right in the beachfront residences where we're ready to lend a helping hand or share some local secrets. Our properties are fully furnished with all the amenities to make you feel right at home. I invite you to come for a visit (or two) and explore all that Cabarete has to offer!
语言:
Deutsch、English、Español、Français