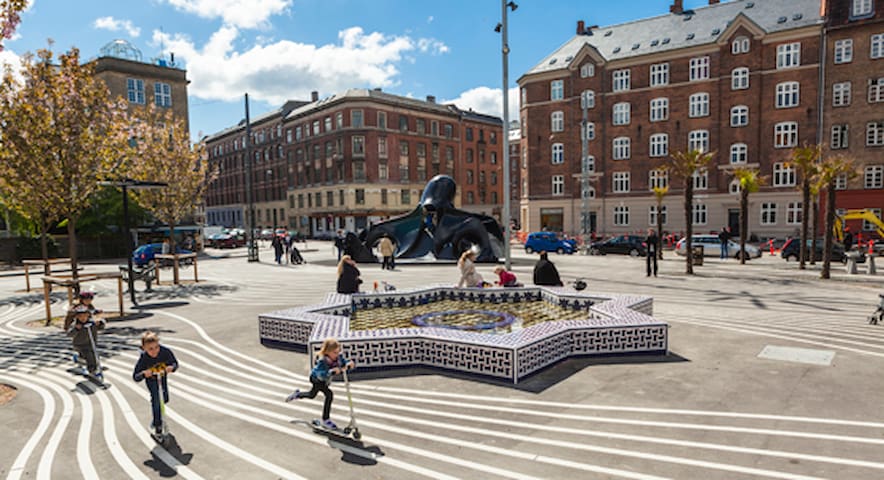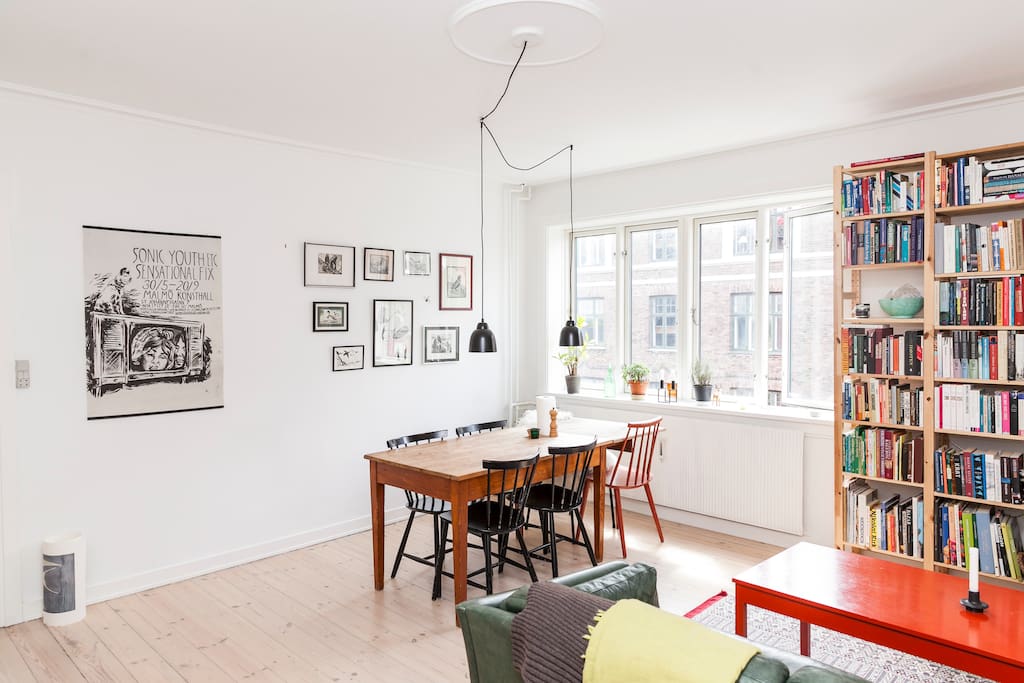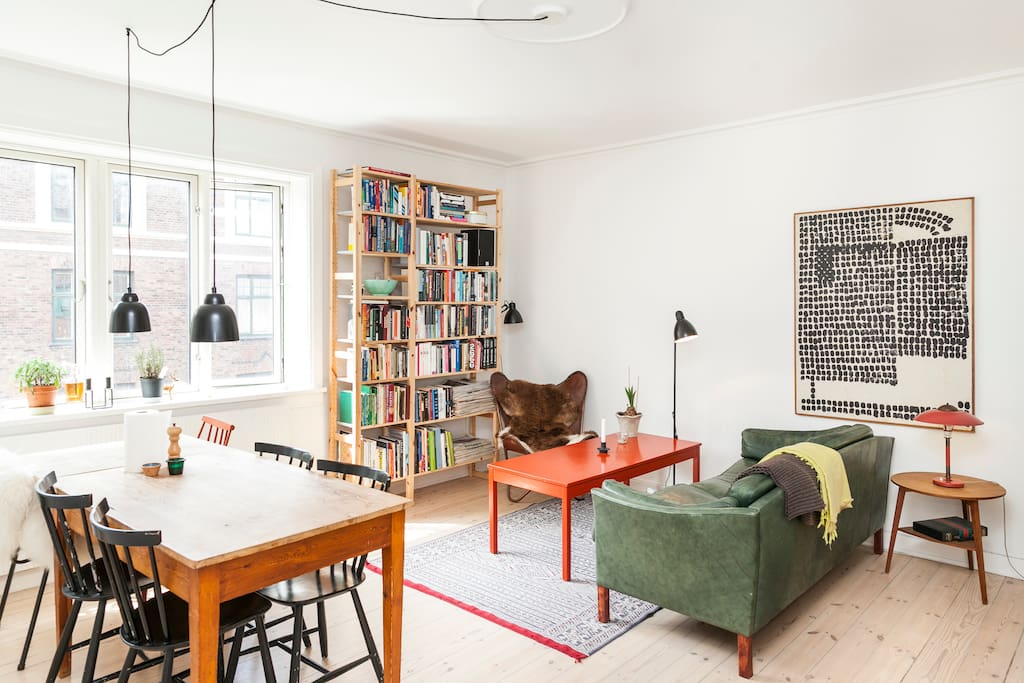 I am renting out my 3-room apartment in the hip, pulsing and diverse Nørrebro - Copenhagen's coolest neighborhood close to public transportation and the city center. It will make a great base for exploring Copenhagen.
---
Ditte's place was perfect for our first time in Copenhagen! The apartment was large and bright and nearly everything was within walking distance (half an hour tops to everything we wanted to see) or just a quick bus ride away (we caught this only once because of rain). Communication was easy - and her recommendations were spot on - and even though we didn't meet in person (she was travelling), Ditte made everything from the key hand off through to the end incredibly simple and stress-free. I would definitely recommend Ditte's flat to anyone visiting the city!
---
Le séjour chez Ditte s'est très bien passé. Son appartement est bien spacieux, propre, joliment décoré et calme ! Le logement est bien situé, à côté d'une ligne de bus, du métro et il y a également plein de choses à découvrir aux alentours à pied. Bon plan pour découvrir coppenhague et super rapport qualité prix ! Our journey was very pleasant. Dittes flat is spacious, clean, cozy and calm. Well located (5 min to Bus and metro) and a lot of things to discover by walk around :) Perfect flat to discover Coppenhague !
---
My friend and I have just got back from a 5 day trip to Copenhagen and had the most wonderful time. Ditte's apartment is lovely and beautifully decorated! The beds are comfortable and there is everything you could need. So convenient for the city centre and a supermarket 2 mins walk away. Easy to get to by public transport and the neighbourhood was lovely and felt safe. Would definitely recommend! Thanks Ditte :-)
---
The front picture does not show the location but a place in the neighborhood. The flat itself is situated in a more fragile street round the corner. I mention this, because the shown location was a decision maker for us. But well, everything else was great! Nice flat, warm welcome, good assistance. Nice place to stay.
Hi Christian, Im sorry you felt the neighborhood was disappointing - hope not frightening as there is nothing alarming about it, quite the opposite. The two pictures you mention from the profile are exactly titled 'neighborhood' witch is true since the square is located 50 m from my flat. Hope you had a good day still. Best, Ditte
---