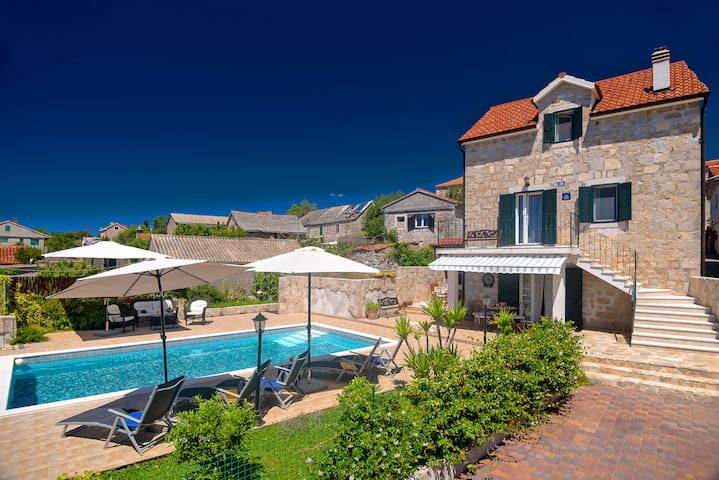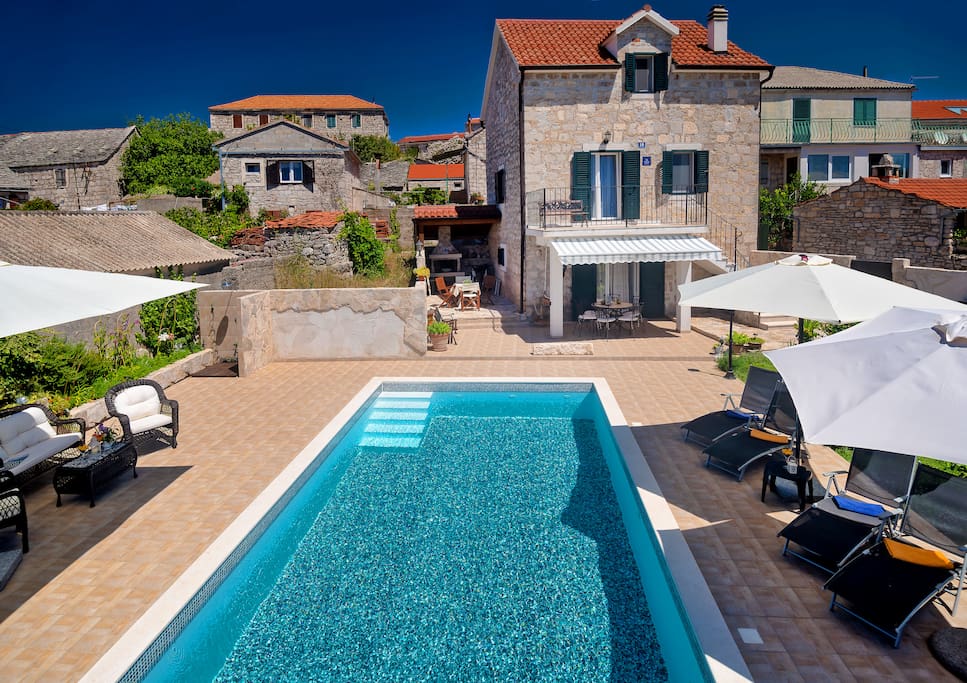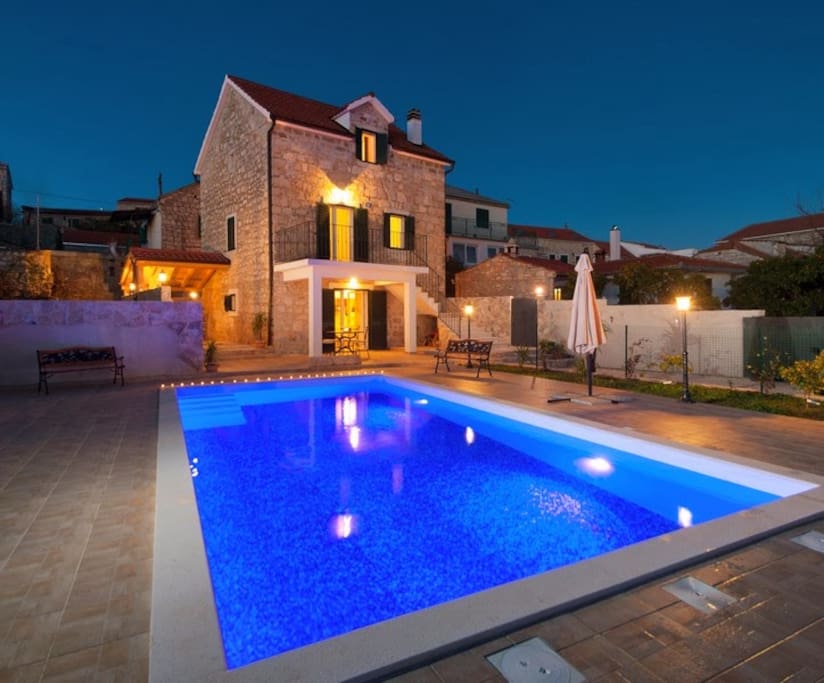 VILLA NIKOLA RUSTICAL VILLA WITH PRIVATE POOL
If you wish to go back in time and experience way of life you cannot find in modern civilization, relax and rest at one of the sunniest Mediterranean islands, with many hidden bays, and surrounded with clearest water,
our 100 year old house is perfect place for you and your family.
---
The owner came to pick us up at the port in Rogac. We were then brought to the house, which is located in a small old village called Donje Selo. The house with its pool might seem a little smaller than on the photos at first, but we (6 adults) easily had enough space for cooking, eating, sleeping and relaxing, which is why we actually spent a lot of time at the house or in its backyard. Since the owners often live in the house for weekends, there's anything you need, from bedding to pans and pots, towels and even 3 bikes, not to forget the beautiful scenery and glass clear sea in Šolta. The only problem one might have is the location. Donje Selo is a rural village with no possibilities for grocery or dining. For those things you have to take the bikes, or even the car. But then it also means that that the atmosphere is very relaxing. All in all I can recommend the house for everyone who's looking for a relaxing vacation in the sun, and (almost) at the seaside. We might go back there some time in the future.
---
Mira greeted us personally with her family. They were very kind and helpful, we could discuss every detail. The house was very well equipped, clean and the village was very relaxing. Our children enjoyed the swimming pool all day. We found two bottles wine and a basket full of fruits in the fridge, when we arrived. Thanks Mira.
---
I live in Split, where I was born.

I love flowers, animals and nature and very often I go for a walk through vineyards and olive groves with my husband. I enjoy in life and there is nothing more inspiring for me when to wake up early in the morning and I enjoy the sounds of nature and birds with morning coffee and a view of the green field, fig trees, vineyards, olives and preserved nature of my green island.